8 Digital Marketing Trends That Are Marking In 2023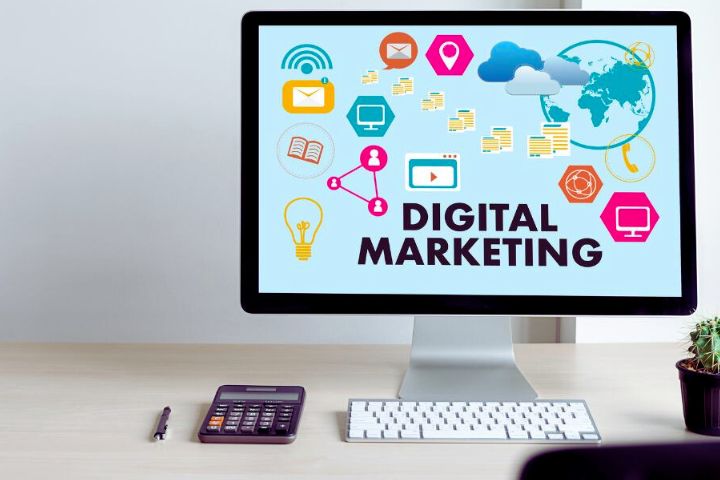 8 Digital Marketing Trends : The new normal, in addition to imposing new habits, has brought with it a more digitized society. That is why digital marketing has had to take great strides and evolve to adapt to changes. Digital marketing trends that worked years ago are no longer fit in 2023.
If we want to be successful, we must be up to date with the innovations that are currently successful in the market and those that will mark the future.
1. Inbound Marketing or how to retain your customers
Inbound Marketing is the commercial methodology that uses non-intrusive techniques to capture the customer with quality and valuable content and tailored experiences.
It takes care of guiding the user in the process of their purchase, from the beginning to the final agreement. It tries to accompany the client with valuable and appropriate information for each phase of the acquisition and, the final objective of this is the client's loyalty.
Do you want to retain your customers?  we create strategies to achieve user loyalty and ensure that their experience is satisfactory.
This technique is one of the main trends of the present in which companies are investing this year.
2. User Generated Content + Influencer Marketing
Currently, users are looking for a message that is more real and close to them. Self-generated content is vital for brands. Seeing your brand recommended by consumers on social networks is a plus for conversion.
Influencers continue to gain importance over the years. In 2021, the budget dedicated by brands for strategies with these grew by 75%.
This year, companies are betting on more real influencers, with a smaller audience, who reach an audience in a more natural and personal way. The latter represent smaller niches or communities in which they are directly involved with natural communication, their greatest strength being authenticity.
On the other hand, micro-influencers have a broader audience than the previous ones, they are accessible to companies and are usually specialized in a specific market niche or area.
Using any of these profiles in a company's strategies saves money, achieves a great engagement rate, and reaches local markets. Even with a smaller audience, their followers are often very interested in their profiles.
After the growth of this sector, the Instagram social network itself facilitates collaborations between brands and influencers. In addition, it has incorporated a new branded content tool to help label promoted posts.
3. Instant Content: Twitch
The arrival of the Twitch social network has changed the world of streaming, of all content, whether live or recorded, that can be enjoyed in real-time. All this is thanks to its power of connection with the public. That is why it has become vital in recent months, since who does not know who Ibai Llanos is?
Streaming between the audience and the brands is becoming more and more common and close. Companies use these forms of instant communication to achieve their goals and social networks reward it above others.
For brands, using this tool generates more trust and proximity with their target audience.
4. The rise of Tik-Tok and the short video format
The short video format has become an essential digital marketing trend on social networks. The vast majority are adapting to this type of content by giving it added value in their algorithm.
It is the success of the Tik-Tok social network that has increased short videos on other platforms. Thus, consumption has skyrocketed and that is why it has become one of the formats that mark the present.
This success represents a great potential that brands must use in their businesses. Do you want to highlight your company on social networks with short videos? we help you create your social media strategy.
5. Position zero in Google
This is the search result that appears at the top of the page and gives the information that answers simple questions. There is no longer the first position in Google search results, now it is about position zero.
It's a much simpler format that includes a piece of information, a URL, and sometimes an image.
Position zero is key to getting more impressions and clicks. Having a web page optimized for SEO is vital to achieving the first search results until you reach the desired position zero.
6. Buy on social networks? Yes! Social Commerce
There are many users who bet on purchasing products through social networks directly. Every day it is more common to buy through these means and that is why some of them, such as TikTok, Twitter or Pinterest, are modifying their tools to sell products through their applications.
Instagram is at the top of Social Commerce. In addition to selling products through the network, one of the latest developments is to do it live. Now companies and creators can sell by going live and tagging their products. Before starting the broadcast, you can tag up to 30 products and, during the video, pin the different items for users to click and buy.
7. The triumph of omnichannel marketing
It is one of the most influential strategies that aims to unite and use different communication channels to make the user experience perfect.
The digital platforms we use are connected to each other and that is why companies have to take advantage of this advantage to optimize the user experience.
8. Artificial intelligence will continue to rise
This year is also marked by artificial intelligence. There are already many companies that use this tool to automate many functions: predict user behavior, offer products at the right time, use the most efficient channels for a satisfactory experience, etc.
In campaigns with influencers, this tool will help to publicize how they will work beforehand, thus ensuring that good actions will be carried out and a great ROI will be achieved.