Trends That Will Dominate Digital Marketing In 2022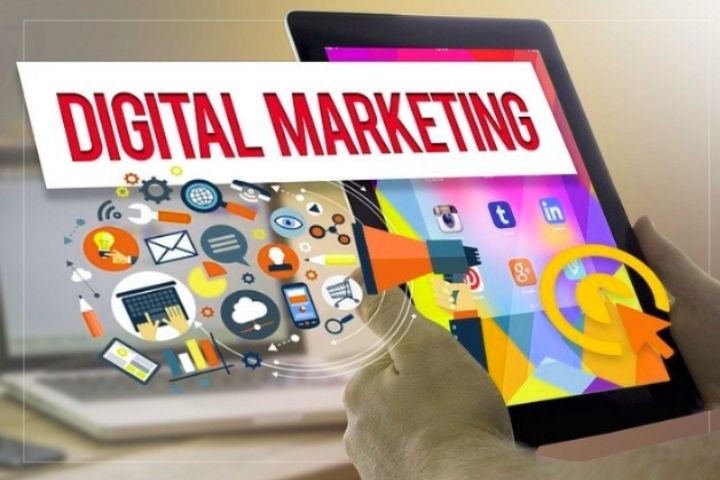 Don't worry, in today's article we are going to tell you the trends that will dominate digital marketing in 2022. Keep reading!
What Trends Will Dominate Marketing In 2022?
This year 2020 it is clear that it has been a rare year for everyone. The pandemic crisis we have experienced has radically changed the way we do and see things. In marketing, we have seen trends and strategies that seemed to work well plummet and other trends that seemed to evolve slowly, emerged and became stronger than ever.
The trends for digital marketing in this coming year have been influenced by this new reality that we have had to live. Here are 10 trends that will dominate digital marketing in 2022.
Add Value
In recent years it is clear that users are increasingly demanding in terms of advertising. Consumers want to keep having news about brands, but not just anything works for them.
New consumers seek to connect with brands in a personal way, but also that the content they generate is relevant and responds to their needs. Under this premise, it is necessary to define precise strategic lines of content marketing for our business and it is necessary to assess whether the content we have created is relevant and achieves the objective for which it was created.
Mindful Marketing
The ecology or protection of social rights are some of the main concerns that users have today. That is why a company that is committed to sustainable production and consumption has a long way to go in the following years.
Mindful marketing is about taking a conscious approach to marketing, generating positive social impact and aligning with the values ​​that matter most to consumers. Principles such as solidarity or caring for the environment are what should guide all actions of the company, from the design of products and services to advertising campaigns.
Story Doing
As we have already seen in one of the previous points, consumers look for brands to add value and one of the best ways to adapt to this is through story doing.
The story doing strategy is the evolution of storytelling in social media and seeks, not only to tell a story, but to involve the user and live the experience with the brand, causing them to become the protagonist of the action. In addition, in this way a great impact is generated in the RRSS.
Shoppable TV
It is still in the experimentation phase but with the rise of streaming services and the increasingly evolved Smart TVs, one of the new trends in digital marketing will be to buy through television.
The formats will be varied, being able to buy through secondary screens that the viewer accesses with a click of the remote or by making the purchase through QR codes that you can scan with your mobile. The options are endless and yet to be explored.
Also Read : Differences Between HTTP And HTTPS
Virtual Events
Digital transformation has been accelerated due to COVID and one of its consequences has been the rise of virtual events.
There is still a long way to go on a technical level, but the continuous evolution and the ability to innovate and experiment are making these virtual events go from being boring and one-way to creating platforms to connect, share knowledge and unite people.
In addition, this type of event will give us facilities when it comes to recording data and tracking potential customers.
Programmatic Advertising On TV And Wearables
Programmatic advertising has been gaining momentum in the marketing world for a few years now. It is clear that advertising related to consumer tastes is the one that works best and it is time to open up to new channels such as Smart TVs or wearables.
Chatbots, Artificial Intelligence And Augmented Reality In ecommerce
Artificial intelligence and automation will be one of the keys for 2021 in advertising campaigns.
With the evolution of AIs, the use of a chatbot to help in our ecommerce, a personalized shopping experience is possible without the need for great customer service.
If we add augmented reality technology to this, the consumer experience in our ecommerce becomes complete.
Natural Language Processing (NLP)
The processing of natural language tries to help big data systems to better understand the information obtained and allow more natural conversations and interactions between software and users. In this way, tools such as intelligent voice systems and image recognition will become a trend in digital marketing in 2021.
Video Marketing
Video on demand has been one of the great trends in recent years and that is why creating video advertising content has become one of the most effective actions to promote brands on the internet. So much so that Google Ads has implemented a new TV section in its advertising platform, where advertisers can manage video campaigns for streaming platforms.
User As Content Generator
With the new generations of consumers and RRSS, the communication of brands with the user has completely changed. In this way, it seems that one of the upward trends is that it is the user himself who creates the content.
The advertising strategies of the digital departments of brands and advertising agencies are already beginning to be based on content focused not only on the user, but also that it can be a participant and end up generating it.
Also Read : MicroSD: Which Is The Best Of 2021?