6 Social Media Digital Marketing Trends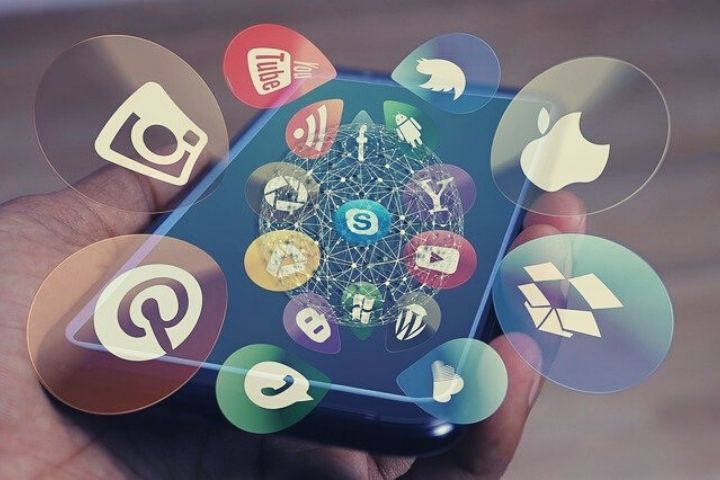 Social Media Digital Marketing Trends : The current market is in the era of the consumer, already fully consolidated. It is a stage that was developing little by little but that the pandemic completely accelerated. Consumers are the ones who decide the future of brands, they want more personalized content, faster service and better experiences. Therefore, it is vital to know the most important trends in digital marketing in social networks.
Here are the top social media digital marketing trends this year according to a report by Talkwalker :
1. Tik Tok Is The Leading Social Network
If there is one trend that is practically guaranteed as 2022 progresses, it is the dominance of Tik Tok as a social network. The short-form video platform has broken download records, becoming the go-to app for connecting with current and future consumers. This is due to its algorithm, a highly personalized recommendation system, helping brands gain exposure and connect with the audience.
Also, it is important to know that the application seeks to introduce an aspect of e- commerce and monetization model. Tik Tok's growth is brutal: it had a 61% increase in mentions year over year during the first half of 2021, converted into new users. This fact makes it the first app outside of Facebook to reach 3 billion global downloads.
On the other hand, the brand announced #TikTokResumes, a new feature that would add more value to the consumer experience. On the way to becoming a brand that stands for more than just entertainment. In addition, it has gone from just placing ads to allowing other direct forms of interaction with the consumer. This fact has changed the way many traditional industries have been following social media digital marketing trends these days .
2. The Rise Of Personalized Ads And The End Of Cookies
As Google works to phase out cookie tracking by 2023, the future of personalized advertising on social media, for example, remains to be defined. For brands, this means learning to balance the need for personalized services and the need for consent and compliance. While the "cookie-free future" looks bright for advertisers, good publishers, and consumers, those who have been profiting from privacy-invading user data collection will need to rethink their strategy.
Thanks to social media, brands can reach larger audiences than ever before, increasing brand awareness of users and their engagement with the company. Therefore, social networks have become a way to connect with customers in a more personal and direct way. 
A good example of this is GoPro, as it runs consistent marketing campaigns such as its "Photo of the Day" contest, increasing customer engagement and loyalty, while making the quality of its products visible. .
49 % of internet users say they are likely to buy brands they see advertising for when they browse, creating a huge opportunity for advertisers to grow through this tactic. However, success here depends on the ability to deliver personalized advertising experiences that respond to needs or ideas that consumers already have in mind.
3. Selling On Social Media Will Simplify The Customer Journey
Where before selling on social media was limited to ads or promotions, now platforms are starting to provide new and innovative selling solutions that focus on making the journey easier for buyers. For example, Instagram introduced new shopping features that allow social media users to purchase items without leaving the app. As 2022 progresses, brands must reassess the paths to purchase they offer and consider taking advantage of social media sales opportunities.
Also read : How To Plan Online Advertising
On the other hand, the figure of the influencer has been consolidated. These highly-followed, influential public figures endorse brands through strategic partnerships, promoting their products and services to their large, loyal fan bases. This brand marketing push is a great opportunity for brands to align their products and services with relevant influencers to meet new audiences in a place where they already spend most of their day.
As a matter of fact, 69% of marketers plan to spend more money on Instagram influencers than any other market this year.
4. The Adaptation Of The Content To The Needs Of The Consumer
Due to the COVID-19 pandemic, marketers had to adapt to the content trends that followed, challenging the existing rules of customer relationships and brand building. Social networks were already an integral part of our lives, the pandemic drastically increased their use around the world.
There are more than half a billion more people using social media globally than in the same period last year, indicating a year-on-year increase of almost 14%.
To remain visible to their potential customers, brands need to communicate in local and granular terms, targeting specific audiences based on what is most relevant to them. This could mean creating content specific to a generation, location, or genre. Now that companies have their own
personal data, users expect them to deliver personalized experiences throughout the entire customer journey.
5. Omni-Quality Will Change The Way Consumers Interact With Social Media
64.5% of Internet users receive breaking news from Facebook, Twitter, YouTube, Snapchat and Instagram instead of traditional media. With this increase in information comes the opportunity to broaden audiences and grow your connections with consumers, providing the information consumers want.
But there is also an increased risk of fake news and misleading content: if the right story isn't told, consumers will find it elsewhere, with content that is potentially harmful to your business. Therefore, omni quality will be vital in digital marketing on social networks.
6. Influencer Marketing
Influencer marketing is now a dominant digital marketing methodology on social media. As the impact of these continues to grow, so does the weight and influence of these characters. Many of these have prospered with amazing audience growth. Check out these 11 Sports Marketing Examples to see what we mean.
The appearance of influencers was already beginning to happen, but the pandemic accelerated this fact. The incredible growth of TikTok, "unfiltered" or unscripted content, and the rise of "everyday" influencers have brought about this development. The 2021 survey from The Influencer Marketing Hub reported that 67% of brands surveyed use Instagram for influencer marketing.
Also Read : 10 Tips To Launch A Successful Product Or Brand