Mobile Marketing: What Is It?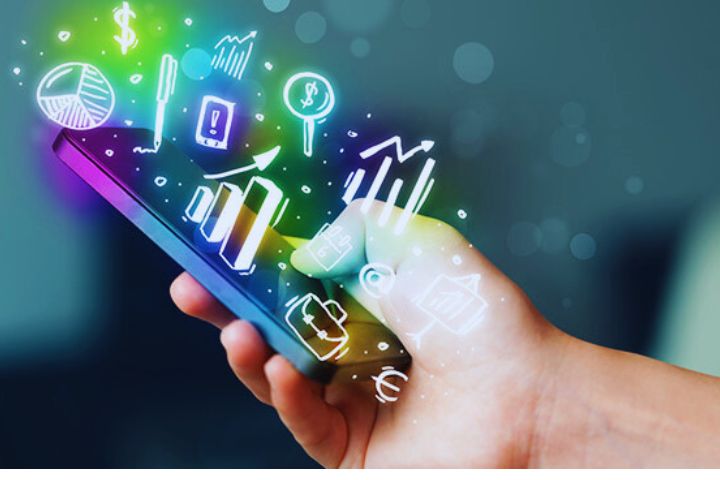 Mobile marketing is a marketing experience that focuses on mobile devices. Today, Internet users are no longer limited to consuming information and buying products from a computer.
To do this, mobile marketing encompasses a lot of different marketing knowledge :
Display advertising,

Content creation,

Email

and SMS marketing,

Management of social networks etc.

But we could also mention the creation of mobile applications, which can bring a lot of value to

e-commerce

companies.
Mobile Marketing: Definition
Mobile marketing refers to all marketing techniques adapted to mobile devices. Smartphones, mainly.
Mobile marketing is therefore a way to get closer to the consumer. And this to achieve different objectives:
Generate interactivity,

Stimulate the act of purchase ,

Loyalty to your customers. 
Why It Is Important?
Because the number of Internet users who connect through a mobile device is constantly growing.
Many have already realized that people who visit a website from a mobile device make decisions more quickly and tend to complete transactions more easily. 
Mobile marketing targets exactly these types of customers, to offer them an even more seamless experience.
What Is Important In Mobile Marketing?
In mobile marketing, the best practices are slightly different than in more traditional online marketing. It's essential to keep these best practices in mind when creating your mobile marketing campaign.
Considers:
The small screen size of mobile devices,

User behavior is different on mobile,

The use of a touch screen, which is different from a trackpad and leads to a different UX.

Therefore, not only do you need to adapt your website to the size of mobile screens (thanks to responsive design ), but you also need to think about the user experience it offers.
The Advantages :
The use of smartphones is increasing every year. 
In 2014, only 41% of the population had one. 
In 2022, that figure was 90.7%.
Be careful not to go too far
Mobile marketing is often criticized precisely for its use of geolocation. It's all about balance. If you use mobile marketing, be careful not to overwhelm your target group with targeted information or ads.
Advertising agencies and marketers use different tools to build their campaigns. In the rest of this article, we present the most important tools.
Actions such as placing an order or buying online take place on smartphones thanks to mobile commerce. To use it, you can add an e-commerce section to your website or add your products to third-party online stores.
Mobile marketing also includes the use of mobile applications. If you have an online business or offer a delivery service, developing a mobile application can be interesting. These apps are optimized for smartphones.
Whatever your business, you should not neglect SEO . Don't underestimate local SEO as it can improve your visibility whenever someone searches near your business.
SMS is an effective way to reach a target. They are part of everyday life and people pay close attention to them: 95% of SMS are read. By comparison, the average email open rate is just over 20%.
The first QR codes appeared in Japan. In the case of mobile marketing, QR codes can be integrated into many different actions.
Notifications allow apps to send messages and reminders to the user who has downloaded the app in question. As a business, you can use these notifications to send your messages:
Mobile advertising is one of the best ways to reach customers on mobile. However, all mobile marketing measures must be adapted to this format in order to be displayed correctly.
Conclusion
As you can see, mobile marketing plays a crucial role. It should be one of the priorities of many companies, precisely because the use of mobile devices is increasing. Almost everyone has a smartphone and uses it to search the Internet, shop, or transact. Stay in touch with your company's target audience by using a responsive website and mobile advertising.