Does SEO And Social Media Compliment Each Other?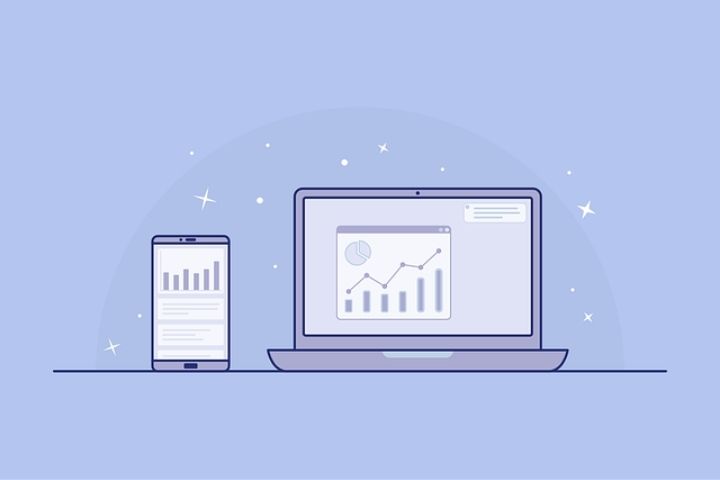 I see inbound marketing as a savior for many businesses during pandemic times. SEO services and social media marketing are two of the sidekicks that inbound marketing will forever be grateful for. 
Search engine optimization, in simple words, helps potential customers find you easily while searching online. Using many best practices in SEO will help you increase traffic on your website organically by ranking your website higher on search engines like Google. 
According to the most recent data, there will be 3.78 billion social media users globally in 2021, growing each day. This leaves you with no reason not to use social media to market your business. 
Social media marketing is essentially a way to increase engagement and sharing of your business content on social media platforms. It is a new but highly effective way to grow and promote your business. 
Does SEO matter while marketing your business on social media platforms? In short, Yes! 
Read through the blog to understand why SEO and social media can work together. The blog will also give you insights into how you can do this. 
Why Combine SEO And Social Media?
Even though Google dominates to be the go-to search engine, other search engines like Bing consider social media shares in ranking websites.  A business's social media platform can influence its search engine rankings in various ways and vice versa. 
Here are a few reasons why SEO and social media can work together to boost your business:
Drives traffic to your business website when promoted on social media
Social media users are ever-increasing. Content or blogs you publish on your website can be promoted through social media for a broader reach by linking your website to your social media pages. 
Important SEO metrics like time on page, click-through rates in the SERPs, and bounce rate can be influenced by creating high-value content relevant to your target audience's needs and interests and distributing it on social media channels. Even if Google's ranking algorithm does not consider how many people like and follow your social media pages, it does affect how much time they spend on your website.
Social media can be used to obtain backlinks. Backlinks are crucial off-page SEO criteria that will increase the reach and exposure of your content. Adding website links to your social media increases the possibility of driving traffic to your site.
Understanding your audience
You may learn about your target customer's interests, wants, pain areas, how they spend time online, and more by watching your audience. You may generate content of great value to your audience by gathering information from social media to establish buyer profiles and noting which social media postings receive the most engagement. 
Your potential leads are more likely to click on the same issue when they encounter it in search engine results if they are interested in it on social media. As a result, many SEO measures, such as website traffic, engagement, and time on site, will improve.
The primary purpose of a social media marketing strategy is to expand brand awareness for your business. 
When someone searches for your business online, your social media pages, along with your website, are usually among the first results they see. Making sure that your social media profiles are up-to-date increases brand awareness. 
People will get more familiar with what you provide as they see your postings on social media and will be more likely to search for your brand name. This drives more traffic to your website and helps improve your search engine rankings.

Your profile and pages show up!
Crawlers on Google and other search engines collect data from all across the internet. Search engines utilize this to create an index that matches relevant data to users' search requests. 
When you share new information on your social media accounts as soon as it is published on your site, you alert the search engine that a new page needs to be crawled. This speeds up the indexing process and makes it easier to appear in search results.
How Can You Do This?
Having a great social media marketing plan will enhance your SEO in the long run and vice versa. Here's how you combine the two:
Optimize social media profiles
Your business's social media pages should be updated and should incorporate the exact keywords used in your website. 
Using photos that are social media friendly and optimized for SEO when publishing content on your website can help search engines connect your website to your social profiles. This directs consumers to your pages when they search for similar searches on social media.
Link social media to your website
Make sure you have icons linking to your social media profiles displayed on your site, as well as buttons that allow viewers to share a page to their social media accounts effortlessly. 
Moreover, by making sure that each of your social media profiles has a link to your website, users will find it easy to check out both your website and social media accounts, increasing traffic and interaction on both platforms.
Interact and build relationships for brand identity
Most businesses use social media to promote their products or services and engage with customers. However, these platforms also provide great chances to connect with other stakeholders such as bloggers, industry thought leaders, and influencers. 
You can enhance the possibility that these noteworthy personalities will perceive your business as a leader in your sector and naturally promote your content by continuously posting interesting, high-value information with your audience on social media. 
This is an excellent approach to raise brand awareness while also gaining high-quality backlinks to your website, which will help your SEO efforts substantially.
Summing It Up
Social media helps users find new content or businesses they might find interesting. SEO allows you to gain traffic from people searching for queries or keywords relevant to your business. 
Although social media management and SEO optimization are two completely different approaches, they can work together. Combining both is one of the best digital marketing tactics that you can leverage for business.