All You Need To Know About Email Marketing Campaign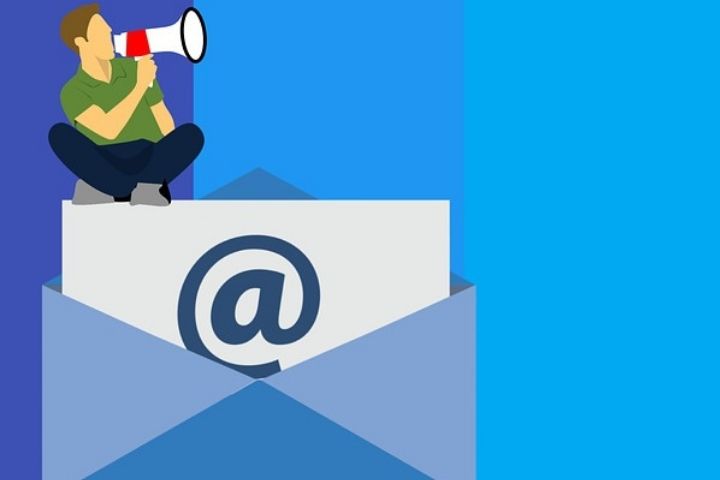 Email marketing Campaign is divided into several strategies that involve users. It is no longer enough, for example, to have a good website. Now it must be supported by an adequate content strategy and supported by SEO positioning. Other legs of current marketing go through proper management of social networks, or SEM campaigns. 
And, finally, it is worth highlighting the importance of email marketing within the global strategy, whose purpose is to capture the attention of our users above the competition.
What Is Email Marketing?
Email is an extremely powerful tool. Not only to maintain communication with our users or potential clients, but we can use them to achieve different objectives, such as sales, reputational improvement or loyalty. But, in addition, we must also bear in mind that we will need an application to manage shipments and campaigns, a well-defined strategy and a good dose of creativity and dedication.
The Advantages Of Email Marketing
Once we understand what this type of campaign consists of, we can analyze its advantages, which basically consist of:
They allow a segmentation of users. In this way, depending on the campaign we want to launch, we can send it to one or the other.

We can measure the results in a simple way.

They are usually quite effective, since for the user to give us their email address, there must be an interest on their part.
How Do You Develop an Email Marketing Campaign to Succeed With Customers?
The first thing we must do is define a goal to be achieved. The approach will not be the same for increasing sales as it is for loyalty. To properly choose the objective, we can ask ourselves some questions:
Who is my  target ? It will help us to know our audience, to know the average age of potential clients, interests, etc.
What do we hope to achieve? Normally, when starting an online business, our goals are usually to increase sales. However, is that what you really need? You may be interested in publicizing your product, in which case the approach would be different.
Once the objective and the audience have been determined, we will obtain the focus of our email marketing campaign. Here are the steps we need to take to make our campaign successful.
1. Prepare The Web Ecosystem
If we intend to send a newsletter that generates traffic to our website, we must prepare it properly. We do not think so much about the fact that it will collapse due to excess visits, but about the convenience of preparing a  site to receive users. Ideally, we would create a landing for the product that we are going to sell. 
They are specific websites for capturing  leads,  since they usually integrate short descriptions, powerful images and  call to action, or calls to action, that convert users into sales. 
Next, we must prepare a shipping list. For this, we can use our database, but keep in mind that they must have given their consent. Finally, choose which campaign management platform you will use. Mailchimp, for example, is one of the best known.
2. Design The Editorial Line And Frequency Of Sending
Once the listings have been obtained, and knowing to which part of our website we are going to send them, it is time to develop the content. For it:
The product or service to be highlighted must be the protagonist. Use well done images, talk about its benefits.

Take the opportunity to send offers for products that have low sales.

Take the opportunity to develop content that is of interest to the user, such as blog posts related to the product that will solve their needs. Do not limit yourself to sending offers, they tend to generate low newsletters in the long term.
As for the frequency, you must determine which is the ideal one to generate interest, without being heavy.
3. Measure The Results
Once you check the opening and click rates on the links, you can apply improvements for future campaigns. Measurements will show you the way: Has the email you sent had few openings? You may need to create subjects in your email that are more attractive. Few clicks? Perhaps you should generate more interesting content.
Also Read : Importance Of Customer Retention