Everything You Need To Know About Landing Page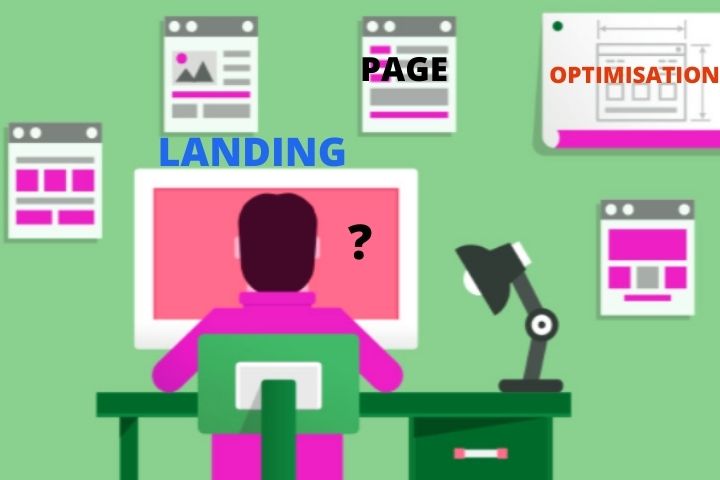 A landing page is a tool that helps us achieve the objectives we have with our website, so it is a very important element in the marketing strategy that we are going to follow.
Therefore, we must know what a landing page is, what elements it should include and how to create landing pages in WordPress to be able to put it into practice in our projects, and thus achieve increased conversions.
Surely after everything you are going to learn in this post, you set off to create your landing page so as not to waste another minute without achieving your goal, so let's see step by step everything I just told you.
What Is A Landing Page
A landing page or landing page is a page with a single objective, that is, that the user only performs one action, be it a conversion into leads, virality, with the intention that they click or even a sale of a product or service.
Our only intention is that the user reaches this landing page, and ends up doing the action that we are looking for, and if this is not the case, he leaves without being able to choose any route on the website itself.
Therefore, it is a page without escape routes and that all of it guides to the same site, the CTA or call to action, so its structure must be clear so that the user does not get lost and end up leaving without complying with the target.
Although a landing page could be a sales page, so that you understand, I am going to give you an example of a squeeze page , that is, a landing page designed to capture a lead or data such as email (they are usually shorter than sale landings).
Put yourself in this situation:
You come to a web page that you like a lot, and you see that it has a button that takes you to the download of a lead magnet, in this case an ebook. What will it be?
Click on this button and a page opens without a menu, without articles, or anything that distracts you from the download of that cool ebook that I have seen on the cover.
Right away you see a striking button that invites you to leave your email and download it.
What options do you have? Either you leave the email, or you leave the page, since you cannot click on another site, you do not have this option.
Also Read : How To Build A Perfect Website?
I'm sure you've experienced this sometime, and now you know better than what I'm talking about, right?
What Elements Should A Landing Page Have?
As I just explained to you, for the user to do the action we are looking for on the landing page, we must have a clear structure with essential elements for landing pages.
And for this, there are some key points that will help us create the design of a perfect landing page so that we can achieve that single objective.
Let's see them!
Eye-Catching Title
When a user reaches our landing page, the first thing they will read will be the main title, so we must make a very striking title that invites them to read the following text.
And beware, this is not easy.
It is important that we take into account some tips like these:
The size of the title should be considerably larger than the rest of the text.

Use a language with which your readers or clients recognize you (be yourself).

Never speak in general, speak to the person behind the screen (face to face).

Do not include a characteristic of the product or service, but a benefit that it will provide.

It attacks the pain point of the user or client.
You already have work to think of that title to captivate your clients!
Eye-Catching Form And CTA
In the end, what we want is not for you to read and leave, but we want you to either make the purchase or do the action of filling in the form, and for this, you must have a very striking CTA.
My advice is to use complementary colors that stand out from the primary one you use on the web, with an eye-catching text on the button.
Do not forget to ask for the minimum possible data , since the more you ask, the more users will end up leaving the landing page.
Also, remember to put the legal notice of the RGPD so that you feel safe leaving your data.
And finally, offer a product, service or subscription that is tempting for this person, that is, they cannot avoid leaving their data and leave without thinking about our landing.
Optimize Your Landing Page
First of all, we will have to optimize the landing to be able to measure it later through a thank you page since, as you may have heard: What is not measured cannot be improved.
Once users finish performing the landing page action, we must take them to a thank you page to be able to measure conversions later.
On the other hand, optimizing the loading speed of this page is essential for the user experience, so do not forget to optimize it to the maximum so as not to lose these people who arrive on this landing page.
Also Read : Sales Software To Boost Your Sales Force And Manage Your Customers