Sales Software To Boost Your Sales Force And Manage Your Customers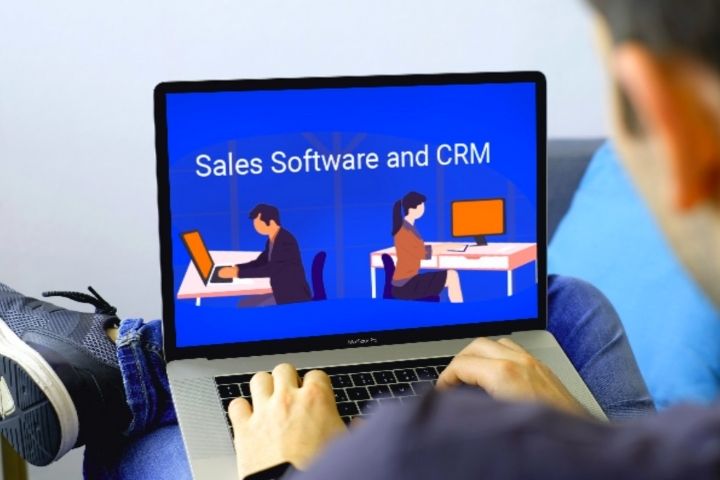 The purpose of any business is to attract customers, retain them and close the highest volume of sales to maximize the profitability of the company. If you want to increase the sales force and control the activity of your clients, a sales management software is the solution . However, each company has its own characteristics, so it is crucial to find a program that suits your business.
What Is Sales Software?
Sales software is a CRM system that allows automated control of the customer portfolio and optimal management of commercial activity and sales .

With a sales CRM we will have control of all the tasks that involve this process that is so decisive for business efficiency in a single tool. In this way, as a CRM software for  salespeople does , we can manage our sales force and the visits they make, the accounts or client portfolio, the updated stock of catalog products, sales control  and everything. from a single computer screen or mobile device.

Complex activities such as analyzing sales, purchasing trends, favorable periods, etc. They are achieved with the sales CRM in an easy and simple way, through a very intuitive graphical interface for the whole team, facilitating commercial and

marketing

decision making.

Its focus is on offering fully personalized customer service to create the best shopping experience. Thus, the company improves sales channels and increases customer loyalty.
The Importance Of Sales CRM
A software that adapts to our objectives as a company, type of clientele and philosophy of strategic action is essential to achieve the great goal of these management solutions and benefit from all the advantages of a CRM: increase sales.

A sales

CRM

is one of the best tools a business can invest in. This program allows us to enter or import all customer data , both relative to contact as purchases and interactions performing with us, and link all this information in one database.

Thanks to this database of our client portfolio and their purchase records, we can establish marketing and loyalty strategies and generate new sales opportunities. In general, a sales software will allow us to: Automate and synchronize processes related to customer service .
Features Of A Sales Software
Efficiently manage the

database

of your current and potential clients and, at the same time, follow up to retain them.

Unify the information of the companies and their contacts

Record phone calls made and emails sent, as well as all interactions

Centralize the management of all the data of the sales department.

Control the work of the commercials and their daily routes

Send email marketing campaigns with discount coupons and promotions

Know the status of negotiation with each client at all times

Carry out studies of the promotions applied and evaluate their effectiveness

Assess each situation to follow different sales strategies

Get to know your customers better and discover what their tastes and needs are according to their purchasing system

Offer a more personalized and higher quality attention 

Make a calculation of the sales forecast periodically.

With this sales tool we can manage the sales team and their visits, customer accounts, inventory … and all from a single computer screen or mobile device. 
Also Read : Top 6 Construction Softwares (2021)
The Pipeline And Sales Software
The pipeline, also known as the sales funnel, is the set of all the business opportunities that arise throughout each of the stages that make up the sales process . It is made up of different phases, from the entry of the lead into the system to its conversion into a customer.

When managing the pipeline, it is important to consider two essential objectives: to keep track of opportunities as they develop in the sales process and to optimize sales forecasts.
A Sales CRM Can Be Very Useful Since:
Integrate all customer information

Document the different phases of the sales process and the interactions we make with the customer

Automate and schedule commercial actions.

Increase the accuracy of reports and histories.
Also Read : Advantages And Disadvantages Of Work From Home