The 10 Trends In Artificial Intelligence For 2022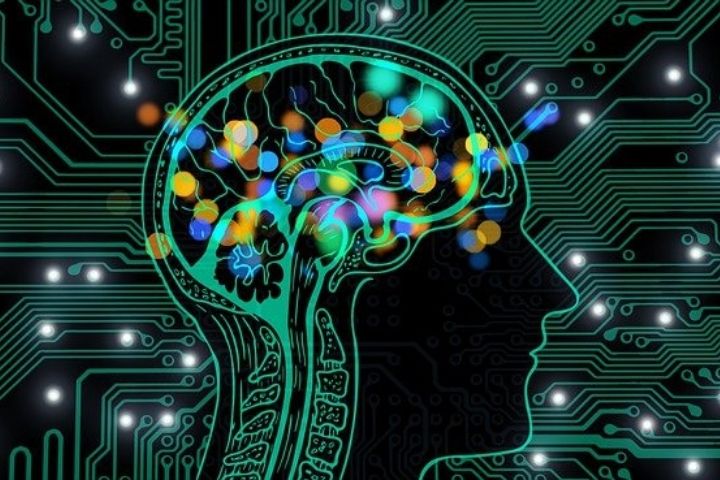 Artificial Intelligence is a trend in itself, which is causing enormous expectations both at a private level, among technology lovers, and among companies of all kinds that want to take advantage of all its possibilities.
We analyze trends in Artificial Intelligence, trying to make an exhibition as realistic as possible, away from science fiction fantasies.
This is what the nearest future of Artificial Intelligence holds for us.
Presence Of Artificial Intelligence In All Sectors
The presence of AI is about to become ubiquitous. And it is that, although we do not realize it, technology and the different

applications

of Artificial Intelligence are already part of the day to day of sectors as varied but common as: Medicine, Robotics, Safety, Transport, Communication, Finance

The expansive capacity of AI-based technology will continue to grow and will soon be present in any sector, including the seemingly analog.
High Capacity To Analyze And Interpret Data
Very much in relation to Big Data, this trend in Artificial Intelligence is based on the need to develop new ways of collecting, adding and working with information, which is causing

technology

to help accelerate processes in analysis models.

We could see it during the coronavirus pandemic, where at every moment, pharmaceutical, information and general companies of any kind, had hundreds of metrics and thousands of data.

Scientists need new ways to analyze the amount of big data to order it and take advantage of it more efficiently.

The processing of natural language to analyze all literature effectively , allowing large amounts of data to manage information more easily.

This trend of Artificial Intelligence allows problem solving through machine learning even with massive amounts of data

.
Automated Discovery
In this way,

Artificial Intelligence

will collaborate in the detection of alterations, errors, trends and objects impossible to detect with traditional technologies.

At the same time, it serves to raise the capabilities of Artificial Intelligence to turn it into a kind of seer capable of predicting, thanks to the patterns detected .

Can you imagine knowing what your audience wants to buy before they know what they want to buy?

Artificial Intelligence is capable of detecting stimuli in society and assimilating them as its own to draw trends and allow

businesses

to adapt even before change arrives.

Seen in another way, it will also be an opportunity to stimulate it and for change based on the interests of the audience to take place.
Analysis And Improvement Of Business Processes
One of the characteristics of Artificial Intelligence is based on the automation of processes. Taking this into account, the AI ​​will be able to perform repetitive administrative tasks to reduce them to a minimum .

Aspects such as filling in forms, generating certain reports, producing documentation, will make the process not only cheaper, but more instantaneous.

At the same time, Artificial Intelligence will provide predictive tasks to know when is the best time to carry out a commercial action or determine what type of communication should be carried out according to the behavior patterns detected in our receiver.
Absolute Customization Of The Message
Similar to the previous point applied to content or sales platforms that integrate AI, it will allow us to further develop the technology that analyzes all our habits and tastes to give us the content that we would like to receive even without knowing it.

Until now, the usual thing was to analyze market trends to match (increasingly more automated) different groups of people.

Although the AI ​​was already in charge of matching groups that met a series of tastes or similar activity, it was always played with groups of greater or lesser size.

Now the quality of the definition of the groups is as specific as the individuality of each one.

There are no longer just analysis groups. Now the reference is you.
Greater Precision In Data Processing
The trend is that

Artificial Intelligence

is more and more accurate, and therefore, more trustworthy.

Training allows technology to be introduced into more and more processes, relying on the certainty of its proper functioning.

To give an example, before it was only presumed that Artificial Intelligence would only be present in aspects that are more repetitive and predictive.

Now it can be implemented in processes whose risk was left exclusively under the strict control of technicians and engineers.
Participation In Intellectual And Cultural Activity
Again,

Artificial Intelligence has been commonly associated with calculation and discovery processes based on the repetition of patterns

, even considering possible deviations.

And it has always been ensured that while there are jobs at risk due to the ability of machines to replicate repetitive tasks, presuming that creative jobs would be the only ones that would be kept safe, it seems that we are wrong again. AI is already creating artwork, movie scripts, music, and books

The trend in Artificial Intelligence will begin with the suggestion and complementation of that creative work carried out by people, to become independent as time passes.

Surely platforms like Instagram or Linkedin already offer you content based on your professional tastes, which somehow gives you new ideas or discover knowledge. This data has come to you as a result of the AI ​​that already knows your tastes.

Do you know the expression that everything is already invented? It is a matter of time before you take advantage of this knowledge to configure new objects of your interest.
Greater Presence Of Artificial Intelligence In Cybersecurity
We have already explained what Cybersecurity is in this article. If you have not read it, you should review it.

In the same way that attacks become more complex and now rely on Artificial Intelligence as a method of detecting cracks in the code or in the person (thanks to Social Engineering ), Cybersecurity needs to get on the same level by implementing this technology.

A cyber attack is usually the product of procedures based on brute force or activity that can be strange when not recognized by our system

.

Applied to Computer Security, it has a preventive function that anticipates the attack.
AI Will Be Part Of Society And We Will Think It Is Human
Machine Learning is helping machines adopt increasingly human-like behavior.

For this reason, almost without realizing it, our way of communicating with a Chatbot is changing. Something that was very evident before, will tend to be subtle and they are becoming more and more refined.

Deep Learning and semi-supervised models help make the automation of the conversation total and natural. All this thanks to the increasingly wide capacity for analyzing speech patterns.
Artificial Intelligence Is A Trend
The popularization of Artificial Intelligence as a mass cultural phenomenon is already here.