Advantages Of Marketing Automation In ECommerce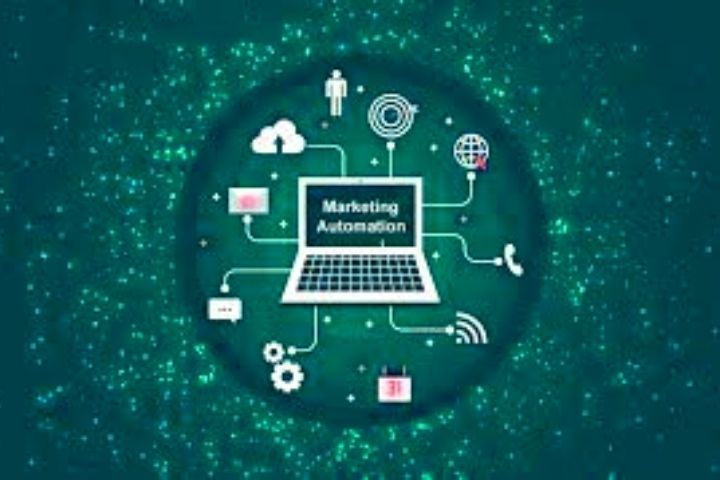 Marketing Automation : Today, the magic of technology allows us to perform a number of tasks and processes automatically without having to intervene. In this way, we manage to be more efficient, as long as we know how to use all these tools.
In the case of e-commerce platforms, this is no exception. Unfortunately, many of the people who are in charge of these websites are not aware of the great power that Marketing Automation tools have to automate actions and thus, get more leads and increase sales conversions automatically.
If you are one of them and you have not heard of Automation Marketing in your life, do not worry, because today we are going to discover all the possibilities that exist behind this digital trend.
What Are The Advantages Of Marketing Automation?
Although Automation Marketing can be applied to many types of online portals, in E-commerce the possibilities are so attractive that it is hard to believe that many businesses still do not use these strategies. These are its main advantages:
Segment our visitors: are the people who visit us interested in a specific product? Are they customers who could buy again? Do they open the newsletters we send and make purchases after clicking on the links? All this information is gold, and will help us adjust our Automation Marketing strategy and get many more sales.

Better conversion rate: sending the right messages automatically at the right times during the purchase process is key to helping us increase our conversion rate in an exceptional way. For example, if we see that our client has left the shopping cart with some products and leaves the online store, we can send them an email reminding them that they have left the process halfway, with a photo of their product, and to motivate the purchase. , we can also share an extra discount voucher that expires in the next few hours.

Lead Nurturing: also known as lead nurturing. Each lead is a contact that has visited our eCommerce and has left their email creating a user or signing up for our newsletter. Just because you've already bought once doesn't mean you can't buy again in the future. However, during the time that passes between purchases, we cannot let them forget about us, and for this there is lead nurturing, which consists of sending emails with information or articles that may be interesting for that specific lead. The more personalized, the more likely it will be that you will return to our online store to make a new purchase and that we will retain your loyalty.

Lower the cost of acquisition: did you know that it is much cheaper to keep an old customer than to acquire a new one? In fact, a study carried out by Everilion concluded that

acquiring a new customer is up to 6 times more expensive than retaining an existing one

. If we know how to play our cards wisely, we can take advantage of our leads so that they buy more than once, and all without us having to lift a finger. 
Most Useful Marketing Automation Examples In e-commerce
As experts in eCommerce, when we design a marketing plan for our clients , Automation Marketing actions are essential and a very important element in the entire equation. Here are some of the most useful actions you can apply to your eCommerce store based on user behavior:
When a new visitor leaves the online store without registering: when an unidentified user enters our website and is going to leave it without performing any action or registering, we can try to get him to leave us his e-mail by popping up a pop-up offering him something in return for your contact. As a lead magnet we can offer a discount voucher for new customers or sign up for a newsletter in which we will periodically show you all the special offers and discounts.

When a customer leaves the cart abandoned: this happens when one of our already registered customers adds several items to the cart and leaves without finishing the purchase process. According to data,

more than 70% of online purchases are not completed

tags. However, with Automation Marketing we can give the customer that little push he needs to close the online sale by sending him an email message. We may also trigger a pop-up before you leave our website with a discount voucher that expires in the next few minutes, prompting you to complete the purchase before you leave.

When a user hasn't visited us for more than 60 days: as we mentioned earlier in the post, we can't let our customers forget about us. That is why if we detect that a specific user has not visited us for a long time, we can send them an email with some personalized offers, our latest events and news, or products of interest to re-engage them and return them to our website.

When a customer has just made an online purchase: every time a customer makes a purchase, a confirmation email is usually sent with all the details of the transaction. Within this same message, we can show him products related or complementary to what he has purchased. For example, if you have bought a reflex camera, why not send him a selection of lenses compatible with the device at an attractive discount? It may surprise you the number of online buyers, who add a second in a row when they have already overcome the barrier of doubts, have trusted to pay on our website and have received confirmation of their online purchase by email.
Of course, we cannot forget to send e-mails with recommendations based on the latest purchases or product searches tags. This type of action is very common in e-commerce, however, all the data and information we have about our buyers is not always fully exploited.
Each user who enters our eCommerce, will leave several breadcrumbs throughout their visit, searching in specific categories, consulting certain information or making purchases of products. All this data will provide us with valuable information that will give us an idea of your interests. In this way, we can personalize to the maximum the messages that we will send to our clients , making our Marketing Automation strategies much more effective and concrete.
Other data that we can use to personalize these emails are the gender of the user , offering different products depending on whether it is male or female, as well as the date of birthday , sending discount vouchers.