How To Create Your Own Mobile App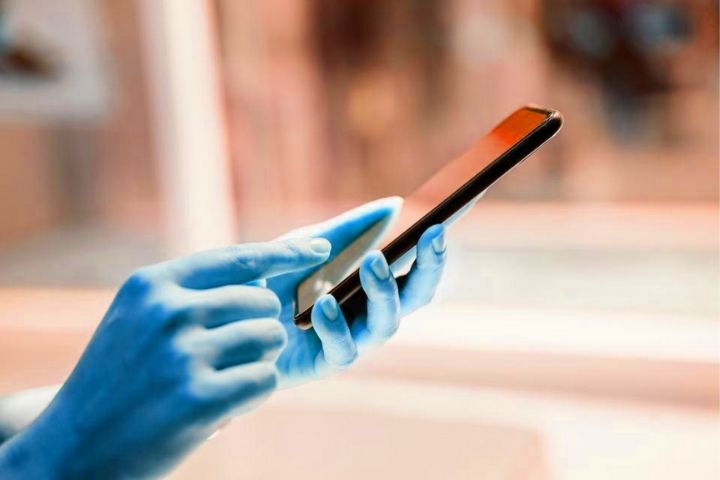 Have you ever dreamed of creating your own mobile application , born from your hands and your brain? If so, you've come to the right place to find all the advice you'll need to create a good, viable, reliable and successful mobile app.
Mobile Application: And Why Not You?
Creating a mobile app has never been easier than it is today . Indeed, with all the tools available on the web, you will have no trouble creating the mobile application of your dreams, even without having all the necessary knowledge. However, before you jump into the deep end, you will have to study your idea, develop it, find what will differentiate it from others, etc.
Tips And Steps For A Successful Smartphone App
Before embarking on this crazy project (yes, it's always a little crazy at the base, but it can work!), you must first follow a few steps so as not to miss you before the creation of your future mobile application.
Find the real good idea
First, it is important to find THE good idea! You know, the idea that could change your life? For that, you will have to create a mobile application that will meet a need or solve a problem, because if you create your application, but no one is using it, this project is doomed to failure.
To do this, study your market and define your targets (gender, age, use, etc.). Once you have found your good idea, protect it by registering it with the INPI . Otherwise, you risk having the idea and the name stolen.
Also Read : Smart Notebook
Do a competitive watch
Once your idea for a protected mobile application is prepared, it's time to do your competitive intelligence. What is that ? That is to say, to monitor mobile applications competing with yours. Look at what they offer, how they communicate, etc. to learn from what works and avoid what doesn't.
Manage or have your app design managed
It is after the two previous steps that you can finally start creating your mobile application. You have two choices: create the mobile app yourself or have it created by a professional.
Entrust the project to professionals (we highly recommend)
If you have little or no knowledge in creating a mobile application, the bet of creating it yourself is risky. This is why we advise you to call on an agency to create an application , a code professional who will do everything possible to create the application of your dreams without bugs.
You should know that this solution is obviously paying, and depending on the type of application you want to create, the price may be substantial, but the result is worth it!
Use design software
If you don't have the means or you know a little code, you can try to make your mobile application yourself with a design software . But beware, the creation may take a long time, there may be many bugs and in the long term, it may cost you money, or at least make you lose it.
If despite everything you still want to embark on this crazy adventure, here are some software that could make your job easier:
Windows App studio;

Swiftic;

appsbuilder;

Goodbarber;

Mobincube.
Don't forget to create concise and clear slideshows to effectively present your application. 
Sell ​​your app to investors and banks
Once your mobile app is created (or at least in the process of being refined), you can start looking for an investor. This investor (or the bank) will allow you to release funds to launch your mobile application and thus have users. Without a budget, your launch will not be enough to start your app properly. It would be a shame to have spent all this time for nothing, so good research!
Develop a business plan
Have you found your investor? Perfect ! It's time to put together your business plan to prove to him that your project is viable. Here are the important points that a business plan must contain:
The operational summary;

The origins of the project;

The description of the mobile application;

The market targeted by the app;

The legal structure;

The products offered;

Operating costs;

The staff (if you need them);

Investments made;

External resources.
Find a catchy name
Once your business plan is set up, you need to find a striking name for your app. A name that users will remember and can share with their friends. If you have already found it, do not forget to have it checked with the INPI to find out if it is available or not.
Register your app with the CNIL
When you create a mobile application, you must register . It is an obligation which is defined by the law. From the moment you ask for an email, a telephone number, a surname, etc. You are required to report this information.
Test and retest your app
You are almost at the end of the tunnel! Courage ! Now that your app is up and running, all you have to do is test ALL the features, one by one. Ask your friends, your family to test it and give you their impressions. You can also hire beta testers.
Never stop improving
And to finish, fix the slightest defect, the smallest bug, improve the user experience, the design, your communication, etc. The goal is for your app to become the most popular app for your target.
Also Read : Android TV Box