All You Need To Know About Strategic Planning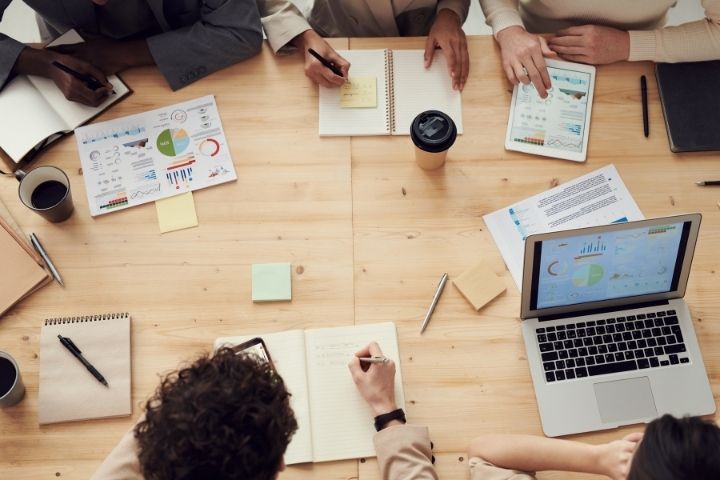 Let's be honest for a second. 2020 has been the year in which many businesses have had to rethink what they had decided at the beginning of the year.
It has not been the year to conquer, but to survive and work hard. But we did it! 
And now we know what to expect about life after a pandemic, so we can refocus on our efforts for the coming year. We are not back to normal yet but with a vaccine just around the corner, the situation seems to be improving.
Here are 3 key points to keep in mind for next year's strategic planning.
Smart Work Will Continue
Smart work has come in force this year. The number of employees in the United States working remotely soared from 31% to 62%, and when the lockdown hit Europe, the numbers were even higher.

While opinions are divided regarding the future of the office, one thing is clear: Employees who have been working from home for so long will have a hard time going back to the office full time:

53% of US employees prefer to work as remotely as possible.

75% now prefer to work from home at least part of the time.

The 60% are convinced that they would remain productive even when working remotely indefinitely.

Given this, the direction and administration of people should be the fundamental part of your 2021 plan. If your team continues to work from home, you must ask yourself if you have a communications system that can support them. Or, if you are calling your employees back to the office, how are you going to manage their expectations?

Planning and communicating your strategic planning in advance will ensure that your employees are equipped to deal with the new year and any changes that come with it. The same can be said for your clients, who will depend on the tools of remote work to remain productive.
Business Absence Will Remain High
The world couldn't believe it when the first vaccines were approved in November. Suddenly, the end of the pandemic seemed to be in sight. But that does not mean that everything will go smoothly from now on.

Business

absences will continue to be high in 2021. Whether it's because of fear of contracting the virus, having been in contact with a positive case, or having to quarantine after a trip abroad, all of these will continue to affect our ability to go to the office. And as a business owner, it is important to be prepared for it.

Consider how key responsibilities will be carried out if staff members have to be absent for an extended period. If only one worker can perform certain functions, you should consider training others on your team to support you while you are away.  It is one of the important steps in strategic planning.

For example, if you only have one 3CX Advanced Certified Engineer, you should consider having another of your colleagues also be certified so that customers are not affected in your absence.
Budgeting Perspectives May Change
In the communication sector, we have not been affected as much by the economic consequences caused by COVID. In fact, our services are more in demand than ever. Unfortunately, this is not the case for everyone and you may find that the budget of existing and potential clients has changed for the coming year.

This can mean two things. First, you have to make sure that your sales team can effectively communicate the value of communication systems and how it actually reduces costs in the long run. For 3CX, attending a sales

webinar

is the best way to understand the value proposition and learn how we stack up against the competition.

Second, you will need to adjust the conversion funnel. The needs of your consumers have changed in the last year and new customers are entering the market to find affordable alternatives compared to those they already have. Highlight 3CX's profitability on top-of-the-funnel activity to attract them and grow for years to come.
Also Read : Introduction To Blockchain Technologies And Their Real Applicability