6 Business Ideas For 6 Global Challenges Of The 21st century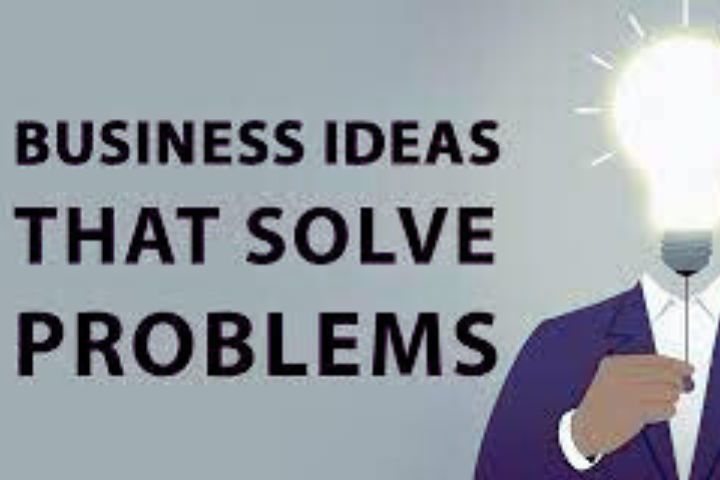 Business Ideas : Food safety, reducing electricity consumption, or improving the treatment of the millions of people who suffer from cardiac arrhythmias, are some of the great challenges facing 21st-century society and to which these 6 business ideas try to respond.
Banking: TaxDown
TaxDown is a startup born in Madrid that provides a Fintech solution to help taxpayers to make their Income Statements accurately and without errors. The platform includes its own algorithm capable of matching tax data with the personal data of each taxpayer. In this way, they manage to identify possible state and regional deductions that, in most cases, ignore the Treasury draft.
A few months ago, the company managed to close an investment round of €5.5M by entering its shareholding Base10, a Silicon Valley fund with investments in various unicorns in the USA and Latin America. 
City: Plexigrid 
Plexigrid is a technology company born in Asturias that provides solutions to the electricity sector to solve the problems that appear with the increase in consumption and distributed production.
Plexigrid provides solutions that enable distribution network operators (DSOs) to operate their network more efficiently today and to become an active driver of the transformation required to realize the energy transition. They also enable electricity retailers and aggregators to manage DERs and provide energy services to end consumers and DSOs.
"The ultimate goal is to allow electrical systems to work like a perfectly tuned orchestra. An ecosystem where consumption adapts to production, allowing more renewable generation", they affirm.
Live: Last.App
Last.App seeks to facilitate the administration and management of restaurants with software that allows the restaurant's day-to-day to be integrated into the same platform; from the room, orders, and reservations to take away or POS.
With a philosophy that places the customer at the center of all operations, Last.app is already present in more than 45 cities in Spain, being the software of restaurants such as Miss Sushi, Tony Roma's or Carl's Jr. A success that is no coincidence, since 65% of its clients arrive through the recommendation of third parties. 
As we already published on this website, since this startup entered the restaurant market, its objective has been to create a platform that involves a single software, a single point of contact, a single intermediary, and a single payment, transforming the management of restaurant as we know it and bringing it into the 21st century, consolidating this invention with a growth of more than 15% per month throughout the year, and with more than 90% of customers joining Last.app after the trial.
Planet: Space Frigate 
The Catalan startup Fregata Space develops a technological platform for monitoring water quality, which works with big data and machine learning techniques as well as 4.0 and New Space technologies. 
In addition to the technologies already mentioned, it is specialized in remote sensing, the environment, and sustainability, which allows it to offer services and platforms to solve current problems as important as the control of water pollution in the world.
Fregata Space is owned by Sateliot and transforms satellite images into high-resolution information to prevent more than eight million tons of plastic from ending up in the oceans each year.
María Fernanda González, the doctor in Quantum Physics, is the founder and CEO of Fregata Space who assured in another medium that "space has ceased to be a place reserved only for a few, hence the need to take advantage of assets in an appropriate way. that it offers -such as terrestrial observation- to solve problems of the planet such as the one posed by the excessive amount of plastic waste that ends up in the oceans".
Seed: Oscillum 
Oscillum is a biotechnology company that has developed an easy and intuitive solution that tells us when we can consume food or whether it is better to discard it based on its state of conservation.
The first product that this startup of Valencian origin has developed is a smart label that, in contact with food, changes color as it loses freshness. The yellow color indicates a perfect state and turns to an intense blue when the food is no longer fit for consumption. In this simple way, Oscillum labels could lower the risk of food poisoning by 20% by detecting bacterial overgrowth.
Likewise, and according to what was said in this interview with Entrepreneurs, the label is 100% compostable.
Silver: Corify Care
Corify Care is a startup that was born at the Gregorio Marañón Hospital in Madrid and the Polytechnic University of Valencia in 2019. It was born to solve one of the biggest problems that we now have in cardiology, with more than 10 million people, only in Europe, who suffer from arrhythmia problems, a pathology whose risk of suffering from it increases with age.
Until now, the way to treat these patients is through surgery with which a piece of the heart is cut, an intervention from which many come out just as they come in. What they have developed in Corify Care is a hospital medical device, in the form of stickers, which are placed on the patient's torso, both in consultation and during the intervention, and which show the clinician in real-time how each point of the heart. This identifies and intervenes at the specific point of injury.
Undertake XXI Awards
The six startups referred to in this article correspond to the winning ideas of the different challenges proposed in the latest edition of the Emprende XXI Awards, awards with which CaixaBank and ENISA recognize each year the startups in Spain and Portugal that offer the best solutions to the main challenges of today's society.