Philanthropy As An Engine For Global Collaboration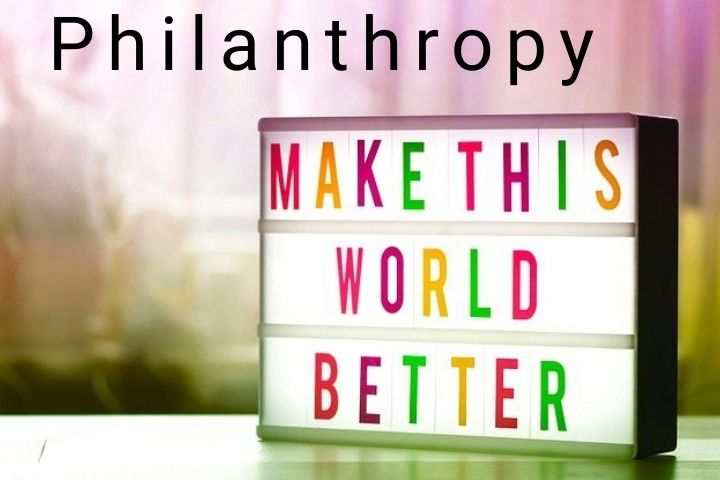 Philanthropy activity transcends the conventional concept of solidarity to increasingly become an instrument of transversal policies that range from development aid, in favor of education, health and against poverty, in the most disadvantaged countries, to the promotion of art and culture, scientific research or sustainability.
Although philanthropy is part of the culture of some countries, its history is very young: two-thirds of the 260,000 institutions that are estimated to make up the sector – 60% from Europe and 35% from the United States – are only 25 years old. 
Its meteoric expansion is explained by the growth of the world economy, even despite the financial crisis, which has generated a significant growth in the wealth of great personal fortunes, the main source of private funding for philanthropic work. "Global economic integration, the emergence of new productive sectors, the privatization of public companies, and the transfer of generational wealth have contributed to the growth of great personal fortunes," says a UBS report on philanthropy.
According to OECD data, in the period 2003-2016 the volume of great personal fortunes worldwide went from almost 29 trillion dollars to almost 64 trillion dollars, a figure close to that of world GDP.
Also Read : All You Need To Know About Cloud Computing
More Philanthropy, Less State
The social perception of

philanthropy

has also changed in this period of time in parallel with the revision of the traditional role of the States as guarantors of public services, emerging a new approach to philanthropic activity.

According to UBS , in many countries there is a growing conviction of its importance in responding to social and economic challenges that until not long ago were considered exclusive to the state. 

The bank notes that there are "concerted efforts to promote the creation and support of philanthropic institutions through, for example, tax reforms and other initiatives. The evolution and relaxation of the legal and fiscal frameworks of Germany, Italy, Spain, France and Belgium have promoted the growth of philanthropy in Europe ".

Currently, the philanthropy sector brings together a volume of assets of more than 1.5 trillion dollars, the equivalent of the GDP of sub-Saharan Africa (48 countries, according to the WB), and allocates 10% to its social purposes, about 150,000 million dollars (129,000 million euros) annually, a proportion that exceeds the philanthropic foundations of China and some European countries.

 The destination of these resources is concentrated primarily in education (35%), followed by social services (21%), health (20%) and art and culture (18%) and to a lesser extent to activities to promote sustainability. According to UBS, the traditional model of philanthropy developed by an individual or a family is changing to a more institutional one, that of the foundation, which has a greater volume of resources and can offer a greater social impact.

The strategy model differs from country to country. For example, in the US they act as institutions that grant funds to other organizations to develop their programs, while in others, foundations allocate their resources to their own philanthropic programs.