3 Steps For Your Users To Open Your Newsletter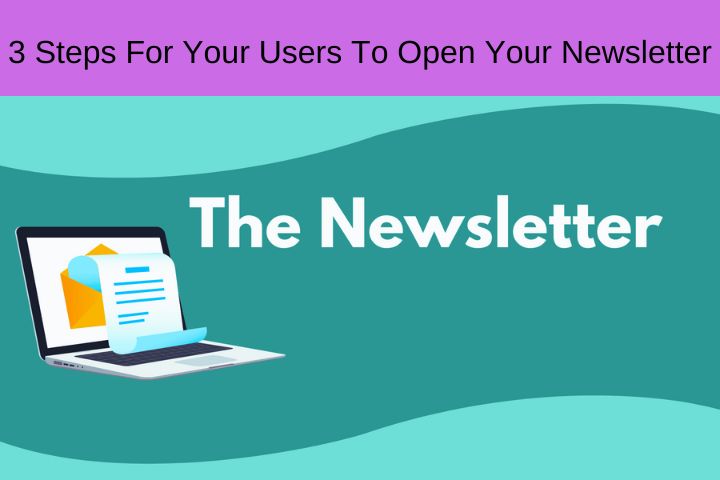 3 Steps For Your Users To Open Your Newsletter : Common marketing practice is newsletters, these are based on promotional emails that you send to potential customers. When a user of your site has subscribed to your newsletter, it means that he has put his trust in you or in your brand. And of course, he is interested in your product or service.
So, it is very important that you use the newsletter effectively to convince them to buy. After all, if they've already given you their email, they'll likely be more receptive to seeing the information you send through it.
What Is A Newsletter?
A newsletter is basically a publication that is distributed via email. Usually, they are carried out periodically, be it daily, weekly, monthly, etc. The main objective of this is to inform those people who are subscribed about the news of your brand or business.
The people to whom you send these newsletters are people who have given you their consent. And of which you have obtained their mail through a subscription on your website.
This is a very good marketing strategy that can be even more effective than social networks. That is why it is very important that you take it into account. A newsletter is not meant to spam your products, but it is a subtle way to promote them.
3 Tips To Boost Your Newsletter
There are many things you can do to make your newsletters effective. However, on this occasion, we will talk about the three best strategies that you cannot fail to apply in your campaign.
1. Create topics that are effective
The first thing to keep in mind is that you must captivate the user with the subject of the email to motivate them to open it. This is not always easy, after all, there are few characters available to you.
The message should be short, but effective, in this way, you will get people interested in the content that the email may have. It is important that you avoid being abstract in the message, you must take advantage of the words and generate a true impact.
If you know how to write a subject line well for emails, the chances that potential customers will open it will increase considerably. 
In the first example, you can see how the message is short and conveys exactly what is wanted and therefore can be interesting for the customer. In the second, we have a similar message, which expresses the same idea, but it is too long and the client probably won't finish reading it.
2. The design of the message is very important
Another thing you should keep in mind when sending your newsletter is that it must have a good design. Something that draws people's attention is the visual aspect, with a good design you can convince a person.
The design of the message must be consistent with the colors and style of the brand or company. This is something fundamental that you must take into account if you want to achieve the best results with your newsletters.
Today there are many options and tools that will help you design a flawless newsletter. We recommend that you use them so that you can create something that captures the attention of your users and get conversions.
3. Take care of the spelling and the distribution of the message
Nobody likes to find misspellings in a newsletter, this makes it look unprofessional and that you have not put enough effort into it. That is why it is very important that you take care of spelling and grammar. It is recommended that you use automatic correctors to help you.
In addition, the distribution of the content is another thing in which you must be very careful. Good content distribution will help your users focus on what you really want. And this is something that will really help you to get a greater number of sales.