All You Need To Know About Cloud Computing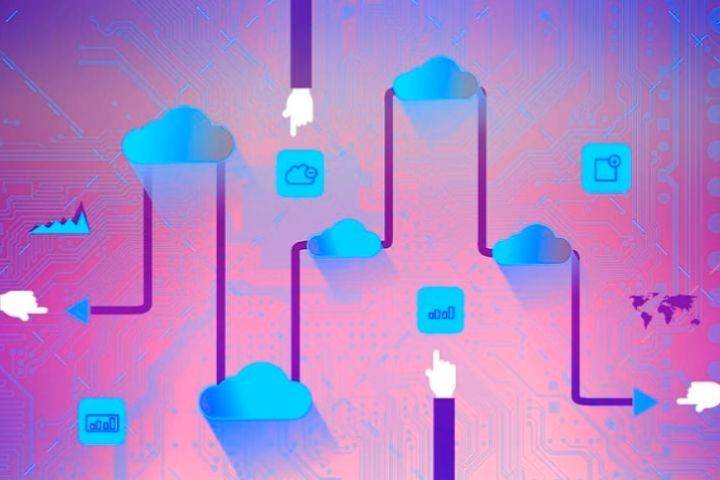 Cloud Computing is the recent technology that everyone has an eye on. We explain about it clearly in this article.
Companies from all corners of the planet have faced a pandemic where they have been forced to take advantage of technology both to provide their employees with all the necessary resources to work in the "new normal", and to build platforms that differentiate them. from your competitors
The pandemic has not only accelerated the adoption of technology, it has also implied valuing and taking advantage of the internal technological value of companies in the face of budgets that have been properly examined under difficult economic conditions.
Therefore, looking ahead, 2021 will be the year when all companies – not just 15% of companies that were already digital – double down on cloud computing. In 2021 we will see the complexity, versatility and use of the cloud grow exponentially. 
Acceleration Of Digital Business
The pandemic has accelerated the need for companies to go digital , causing all businesses to focus on accelerating their digital transformation. This global macroeconomic trend is driving exponential growth in the adoption of cloud technologies.

Investment in cloud infrastructure increased $ 7.5 billion, while spending on cloud services exceeded $ 30 billion, compared to the same period in 2019.
 Increase In Multi Cloud Strategies
As organizations continue to develop

business

models focused on leveraging digital commerce and adopting more digital technologies, applying a multi

cloud computing strategy

will become a mainstay for many companies. Companies will maximize their existing technology infrastructure with the possibilities available an

different approaches to the cloud: public, private and hybrid clouds.to global research company IDC, multi cloud will be a key infrastructure strategy for digital transformation . 

By 2021, more than 90% of companies worldwide will rely on a mix of private on-premises or dedicated clouds, public clouds, and legacy platforms to meet infrastructure needs for digital transformation.
Remote Teleworking Has Come To Stay
Most

companies

will employ a hybrid work model, with fewer people in the office and more employees working from where they prefer . The increase in employees who prefer remote work will lead companies to design a strategy that allows them to work from anywhere, instead of a policy of working remotely only at specific times.

88% of organizations worldwide, made mandatory or encouraged their employees to work from their homes after COVID-19 was declared pandemic.
Growth Of Professional Services
Cloud Computing technology

has provided endless possibilities; from remote work to unlimited access to files and documents, collaboration projects and new business

applications

that can now be hosted in the cloud. This evolution has made the decision to choose a cloud solution become more complex.

you're early in your initial cloud transition or expanding your current deployments, professional services with certified cloud experts to help businesses define, design, and deliver the right cloud strategy will grow in 2021.
Greater Emphasis On Security And Compliance Next Year
Greater adoption of the cloud can also mean greater growth of three important factors that can lead to an increase in insider threats: increase in users, including those outside security controls, job insecurity and greater ease of moving data. stolen from companies.

According to Checkpoint Research, 71% of security professionals reported an increase in cyberthreats since the lockdowns began , and security teams also faced growing threats from their new cloud deployments.
The Cloud Becomes The Backbone Of 5G
5G is more than just speed. In addition to higher data rates, 5G is designed to provide much more network capacity by expanding to new spectrum. At the same time, 5G can also offer lower latency for more immediate response and can provide a more consistent overall user experience

So data rates remain consistently high, even when users are on the go. 5G promises exciting experiences for consumers and businesses, unleashing a great opportunity.

However, it will take more than just new 5G radio technology to fully exploit these opportunities. To thrive in the 5G era, you need to approach business transformation holistically . 5G is part of a deeper revolution that also includes the cloud.
Cloud Computing And New Technologies (AI, ML and IoT)
The growing adoption of the Internet of Things (loT), artificial intelligence (AI) and machine learning have changed the distribution of applications and data , which are rapidly being deployed in multi-cloud and edge environments. By 2022, Gartner expects more than 50 percent of enterprise data to be created and analyzed in places like multi-cloud and edge rather than centralized data centers.

The size of the global

cloud computing

market is forecast to grow from $ 371.4 billion in 2020, to $ 832.1 billion in 2025, with a growth rate of 17.5%, in this period.
Cloud Automation
The need for operational resilience in business, technology and service delivery functions has never been greater. Organizations that offer highly digitized business capabilities in a modular way have the greatest opportunities.
They will gain a competitive advantage by using artificial intelligence (AI) engineering techniques to put AI to work. They will also increase efficiency and effectiveness by automating processes and increasing decisions through hyper-automation – all of this. through the cloud.