The Use Of Streaming In The Customer Experience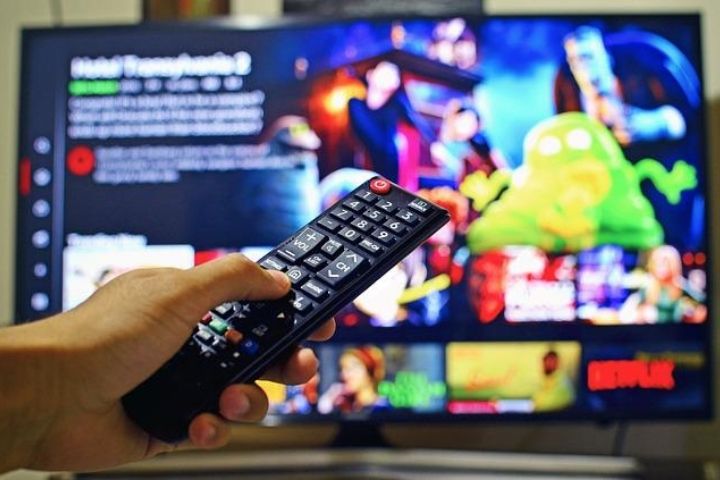 Use Of Streaming In The Customer Experience : The digital innovations that have emerged recently are a door of opportunities for brands to establish new ways of connecting with their audience. An example of this context is the corruption of streaming and how companies use it to offer a new and different customer experience compared to other channels.
New forms of digital marketing, whether through emerging social networks like TikTok or through experiential marketing , have come to platforms that offer content in real time. For this reason, brands have seen the potential of streaming and have chosen to exploit all its possibilities. As a consequence, strategies and ideas have not ceased to emerge to generate engagement and interaction with users in real time.
Most users turn to  live streaming to view events they have not been able to attend, immerse themselves in the daily life of celebrities and discover the firsts and demonstrations of products from companies, fairs, conventions and even major world sports events. .
The first steps of the streaming customer experience occurred on social networks such as Periscope or Snapchat , with the brand-star-system as the main method. Marc Jacobs used Periscope to show the world his spring-summer collection, offering media and consumers a virtual seat in the front row of his show. Thanks to the app, users were able to participate in a post-show discussion with the designers.
Another example of how this application was used is Southwest Airlines , which issued a direct message to its customers from the control area that the company's flights were delayed due to the storm in the United States.
These social networks were the predecessors of the current big streaming platforms: Youtube and, above all, Twitch . What is Twitch? A video streaming platform owned by Amazon, where most users use it to watch their favorite content creators (streamers) play video games or talk about current issues , which have
The platform's data is devastating: more than 100 million active users per month and 2.2 million monthly streamers. 58 % of users spend more than 20 hours per month on Twitch. It's a smaller community than other big networks, but it has a loyal and highly active audience. It is also worth noting the 24,000 million dollars in income and an annual growth of the sector of 3.2% , with an average age of between 18 and 34 years. The important thing is that this trend is on the rise and its use is growing exponentially, so in the future it will be much more important.
The Streaming Customer Experience
Brands are testing how to offer valuable customer experience content through streaming platforms. At the moment, they are experiencing it through digital marketing , having streamers try and rate their products live while interacting with their audience. Neuromarketing is key at this point.
The streaming platforms have seen the business clearly and both Twitch and YouTube have facilitated the necessary measures for brands and streamers, creating a profitable marketing and monetization system for all parties. The most common forms of marketing are the following:
Sponsored advertising on random channels.

Sponsored advertising on specific channels.

Stream sponsorship.
Within each modality the options grow constantly and the brands have different forms of investment. As the sector is growing, Keep in mind that each streamer has a personalized offer adapted to the characteristics of your channel.
Therefore, the advertising breaks that appear during the live broadcast vary in content and time depending on the channel. It is important to know that these ads, these advertising breaks, are of short duration and occur in moments of high audience.
What is the advantage of streamers? That they have become influencers, referents for young people in whom the values or qualities of the brand's product are personified and humanized. The loyalty and esteem of your audience make the advertising impact greater. In this way, the audience sees first-hand the qualities and characteristics of the product , in addition to being suggested by the positive impressions and evaluations of the streamer. Therefore, it may be a fundamental part of all loyalty programs in the future.
In addition, it is as if the brand interacts directly and in real time with the audience through its idol. On the other hand, seeing how the streamer uses these products in his day to day doing his favorite activity, brings the brand closer to the public. The greatest exponent in this sense is Ibai Llanos. In addition, since there are so many content creators, each with a very loyal audience, advertising is very personalized, since it has a very specific target , which is why it is more effective.
The importance of this phenomenon must be taken into account, since getting new clients is what most economic efforts entail for a brand , so establishing this first contact with the public can be very positive, in addition to the fact that visibility is increasing . elder. In conclusion, these are other advantages that streaming has in the customer experience:
Position yourself ahead of your competition.

Increased organic reach.

Faster salts

Greater engagement with your audience.

Humanize the brand.

You get to reach your audience.

Increased brand visibility and interactions.

Acceleration in the generation of prospects.

Organic traffic growth .