Top B2B Content Marketing Trends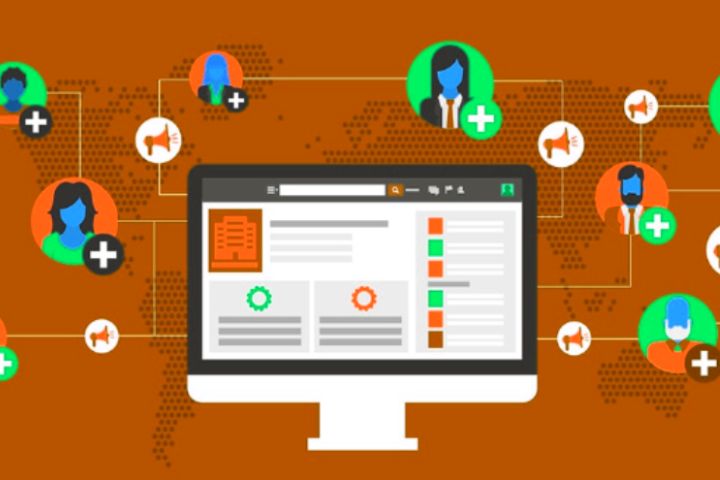 B2B Content Marketing Trends : If you're a B2B company that isn't investing in content creation, you're one of the few: 79% of B2B companies surveyed by the Content Marketing Institute and Marketing Profs said they used content marketing to further their goals.
Between emails, social media, videos, and online ads, the amount of noise your audiences and prospects are getting is more prevalent than ever. The need to deliver relevant and impactful messages is becoming more and more important.
It pays to develop a strong content marketing strategy – blogging is among the top three forms of media being used in content strategies today.
B2B Content Marketing Trends
ABM with content support: Account-based marketing (ABM) is a type of marketing that allows us to design exactly what types of customers or accounts we want to target through a combination of content marketing, technology and commercial action. B2B brands are getting better at connecting their ABM strategies with content that is highly relevant to the target account. It inherently offers industry reports with key account mentions. ABM ads are starting to target more content and fewer landing pages.
Without a strong B2B communication strategy, it's very easy for your content to get out of sync across channels, dilute added value, and frustrate your audience with a lack of clarity and understanding.
Adhering to these fundamentals will ensure your message is accurate and optimized to effectively move your leads down the sales funnel.
Richer Content To Support Multiple Channels
Companies are focused on providing richer content that supports multiple channels. Reusing content isn't new, but it definitely seems like there's been an uptick (to everyone's benefit). Instead of an ABM blog post, you can run a survey and turn it into a downloadable asset, social media infographic, article, or podcast mention.
Increased Reliance On Vendors
 Due to uncertainty last year, 29% of content marketers had to reduce their budgets. .Regaining those full-time roles will likely take time, so freelancers need to be prepared.
Original content instead of keywords: Readers demand more authenticity from content, and it's hard to be authentic and optimize content at the same time. Additionally, Google will continue to find ways to give credit to sources that are legitimate, showcase their expertise, and genuinely help their readers. For all that, it wouldn't be surprising if content marketers started to focus more on originality instead of keywords, semantically linked words, putting H2 in the right place, etc.
Emphasizing digital marketing: This may not sound new as the digital revolution has been going on for the last two decades, but content marketing itself is starting to flourish. This year, there was an increase in organizations using content creation/collaboration/workflow technologies. This is not surprising considering the work-from-home world we live in now. While the type of content (blogs) remained the same, 67% of companies are now focusing on the use of virtual events, webinars, online courses, and building an online community. In addition, the use of live broadcasts increased from 10% to 29%.
Expanding Budgets And Experience
While there was a decrease in budgets for some content marketers, this year, companies are focusing on increasing experience with content creation and website enhancements. With expanding budgets and growing content marketing teams, companies are becoming more media-savvy and focused on building a media brand in addition to their company brand.
Content marketing is in the midst of a major evolution. From focusing on SEO and blogging to becoming a full-scale media company, brands are seeing big differences when they scale their content marketing efforts.