Why Unified Communications In The Cloud Will Be Key In The New Era Of Work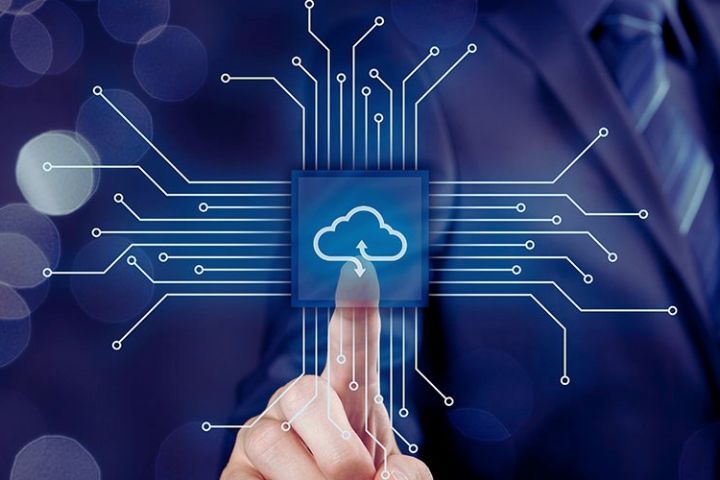 Unified Communications In The Cloud : Looking back just six months, the world looked very different, before citizens around the world had to lock down, before the phrase "social distancing" became an everyday phrase, and before companies, They saw that unified communications in the cloud, 'UCaaS' (Unified Communications as a Service), are key to the business. Within a few weeks, companies put business continuity plans into action by adopting collaboration and conferencing tools. Companies had to make very fast decisions, sometimes within a few hours; decisions that in a normal situation would have taken months.
Cloud communications are the solution for the future, not just for the pandemic.
Why Unified Communications In The Cloud Will Be Key In The New Era Of Work
The commitment to cloud communications is nothing new. In 2018, the Gamma Communications Survive + Thrive report already showed that the most prosperous companies have in common that they have implemented cloud communications solutions and proof of this is their continuous growth since 2015. However, the reasons for implementing these solutions have changed. clearly. While traditional benefits of the switch included consolidating IT spending, improving productivity, reducing employee travel costs, and even providing green credentials, today they include other key aspects such as job flexibility. Cloud communications have become an essential aspect of business continuity, a lifeline to secure remote work.
As we enter the next phase in the pandemic response, and as it becomes a reality that businesses need to maintain and mix in-office and remote workstations on a regular basis, it is clear that the future lies in the flexibility that They bring cloud communications to ensure that employees are connected with customers and suppliers anywhere and anytime.
Cloud Communication Is A Strategy, Not A Product
Why unified communications in the cloud will be key in the new era of work
Being able to secure remote work has been one of the reasons for rapidly adopting cloud communications solutions; But once secured, another question arises: how remote work affects relationships between workers, and what implications it has on the productivity of companies? 
Maintaining relationships and connectivity within a primarily virtual work environment is a huge challenge for businesses, and will be critical in the coming weeks, months, and even years as the role of the office changes. 
The impact of connectivity on wellness in the workplace is undeniable. Productivity, job satisfaction, and the ability to manage stress levels are closely linked to the feeling of belonging to the team among collaborators. The challenge for companies now is how to create virtual environments that encourage and maintain a connection. Companies must find ways to support social connections to retain their employees, and they can only do this if they have the right communication and collaboration tools in place.  Quite simply, connectivity has become a feature.
From The Approach Of Resources To People
Cloud communications no longer only seek to ensure business and operations continuity, it is about creating and enabling a connectivity ecosystem around the user. The end user approach must be integrated with the needs of the technology from the beginning.
Why unified communications in the cloud will be key in the new era of work
No company is made up of a homogeneous group of people, but rather of different groups with different needs and ways of working. Each team may have different needs, for example, a marketing team may need to access shared work calendars, quickly collaborate on ideas, and enable efficient task and project management. The sales team, on the other hand, may need to make and receive calls from different devices, landlines, laptops or mobile, regardless of where they are. Clearly, these users will have different requirements when it comes to communications capabilities. 
Therefore,  it is essential that decision-makers take people into account and develop an end-user-centric strategy incorporating the communication and collaboration needs of different teams.
The Best Adoption Strategy To Succeed
Why unified communications in the cloud will be key in the new era of work
Throughout the pandemic, businesses have rightly and out of necessity moved quickly to implement new tools and systems (or extend existing ones) to safeguard business continuity. So instead of going through the usual processes of adopting new technologies, employees literally learned entirely new systems overnight.
The good news? Six out of 10 workers say their digital skills have improved while working remotely. The bad? 25% say their ability to collaborate has deteriorated. 
Successful implementation of cloud communications requires much more than a plug-and-play approach. It is a fundamental change in the way people work and one that needs to be fully embedded in a company's processes, policies, and, most importantly, culture.
Until now, companies have proven their agility, their response to emergencies, and their flexibility to continue their daily operations remotely. The next phase will bring a markedly different challenge: enabling teams to be effective in the new age of work. Having a solid cloud unified communications implementation strategy in place will be vital and make all the difference.