Strategies To Get More B2B (Or B2C) Customers On The Internet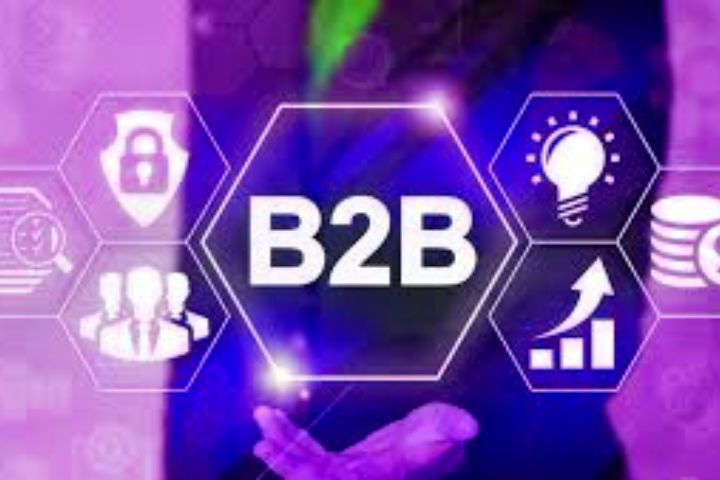 There are numerous strategies to get more customers for B2B (Business to Business) companies, that is, companies that sell their products or services to other companies. In this article we are going to discuss 7 strategies to inspire you.
It is time to adopt an unconventional approach to the generation of more leads (contacts or potential customers), especially for B2B companies, although these strategies are also valid for B2C companies (companies that sell to individuals).
Before we begin to detail these B2B methods, it is important to keep in mind that the generation of leads and end customers is a process of continuous improvement.
You have to be open to A/B testing on your strategies. Regularly track your content's performance, metrics, conversions, and get ready to improve. So what are these unconventional methods of generating B2B leads?
Customize Your Content For Your Potential B2B Customers.
How can we tailor content marketing to the right B2B audience?
Create a Buyer Persona of who makes the decisions in a company
Most companies create Buyers Persona to help them reach their target market. In the B2B field, do not aim for a company, look for those who make the decisions within that company.
Each target company will have VIP people who are the ones who decide what to spend their budget on. You can build a type character that reflects their characteristics.
In this article we tell you everything you need to create a Buyer Persona and how you should create it.
Determine who will need your product or service the most within a company, and create your character based on the following:
Years.

Location.

Professional title.

Level in company.

Preferred content channels.

Desired goals.

Pain points.
Search Intent
Once you know your audience, your next step in tailoring your content and getting B2B sales leads is to determine their search intent, which can take several forms:
Looking for information.

Looking to buy.

Looking to learn.
As a primarily B2B company, we conduct extensive research before creating content. We determine the keywords related to our industry, but we also review Google results, the "People ask too" section, and Answer The Public.
We choose keywords and terms that are relevant to your audience, not just based on search volume.
Popular searches in your industry will appeal to more B2C consumers, while focused keywords that have a higher value, but lower search volume, generally fall into the B2B realm.
How To Use B2B Email Marketing
B2B email marketing has a higher open rate than in the B2C sector, and is the favorite channel for 60% of B2B marketers.
It is a channel that can constantly attract potential B2B sales customers, if done correctly. You need to keep a few things in mind for email marketing to be a successful lead generation channel.
Automate Email Marketing
Marketing teams know the benefits of process automation:
Smoother workflow.

Faster processing time.

Time channeled toward creativity instead of repetitive tasks.
You can use automation to segment email lists, send targeted campaigns, respond to abandoned carts, and convert customers.
A customer reaches the final stage of purchase, but leaves your website just before paying. Whether the customer has been distracted, lost connection, or changed their mind, it's up to your actions to encourage them to finish the process.
If cart abandonment is handled manually, this customer could be lost or receive a response long after it has been decided by another brand.
Email automation can be programmed to act immediately after cart abandonment, and you'll have gained a customer you otherwise would have lost.
Email deliverability
Automating emails is one thing, but do your customers receive your emails? You can create the best content in your industry, but it won't do any good if your newsletters end up in the spam folder.
Brands can improve the deliverability of their emails and attract more B2B leads by following these practices:
– Don't change the frequency of your email campaigns on a regular basis.
There will be certain periods when you send more emails, but you have to be as consistent as possible so that your subscriber base knows when to expect your emails.
– Regularly review and clean your list so as not to send emails to addresses that no longer exist and, in this way, increase your bounce rates.
Email Content
Keep the following things in mind when creating your email content, because at the end of the day, the content of your email is what will be most successful in getting B2B sales leads:
– Your content must be consistent with your brand. Send emails about products, services, events, industry news, and your latest blog posts.
Create a consistent design for your newsletters, including brand elements like your logo, brand colors, and fonts.
– Don't opt for the pure selling approach! If you are going to sell something, do it creatively and do not forget about storytelling in your emails. If you don't sell originally, people will cancel the subscription.
– Make it worth clicking to open your emails by sharing news, updates, and stories that will enrich your customers' lives.
Hybrid Events
One of the sales techniques that work best in any sector, I repeat, is any sector, is networking; in Christian, create relationships with other people in your sector and with potential customers.
And you may or may not wonder, what is the mecca of Networking?: physical events.
Sure, but online events have increased to the point that every day there is one. I call them hybrid events. This is your chance. Attend them, apply as a lecturer, participate in the chat or intervene with questions… You have to let yourself be seen.
In short, here's what you need to do to get customers through hybrid events:
– Attend all the events in your sector or those where your potential customers are.
– Participate in all of them so that they see that you are even in the soup. Interventions that add value.
– That your company is the one that organizes an event, well, THE BEST EVENT.
Encourage And Obtain References From Former Clients
Referrals or recommendations from former clients or influencers in your industry are the most powerful weapon for getting new customers. And this is valid for any type of business, whether physical or online. It is the word of mouth of a lifetime.
Here's what you can do to get referrals:
– Provide extra value to your customers
An additional mentorship, a gift, an invitation to the online event that you are going to organize because you have read point 3 and I have convinced you to organize the best event in your sector.
This additional value will leave a good taste in your mouth in your customers and they will end up recommending your services.
– Conduct satisfaction surveys among your customers.
This should be mandatory in any type of business. How are you going to know what a customer thinks of you if you don't ask them?
Take a short survey with direct questions about your service. This will provide you with the best feedback you can have. This way you will know what you can improve on and what you should enhance.
We do all this to make your customer's experience the best possible and recommend you to everyone.
– Establish a reward system.
It is what is known all life as an affiliation system. For every customer they get you, they will earn a commission. You can do this informally, discussing the issue directly with your client or establishing an affiliate program as God commands.
– Ask for video testimonials.
A video review is a very powerful element to include in your landing page. If you get at least 6 video reviews, it would be a great thing for your business.
– Create a news item.
Others call it buying a review in a medium. But that's a very sad thing (and penalizable by Google). Why not talk to a client with whom you have achieved a success story and who tells the client in a press outlet?
Let him tell it. No, you.
Obviously you are going to have to talk to the media and they may ask you for money to publish that success story. However, this brings more value and makes more sense than simply buying a link in a medium. Also, if the success story is mind-blowing, they may not even ask you for money.
– If you have a local business, make it easier to write positive reviews.
You have to chew your customers. It is not enough to tell them: "if you leave me a positive review on my Google My Business (GMB) listing, I would appreciate it very much".
No. Not so. Give them a card with a QR code that takes them directly to the review writing section on GMB.
You can also email them a discount in exchange for a positive review. This borders on non-compliance with Google's guidelines, but there are many ways to raise this deal so that it is not punishable.