Marketing Tools For Your Startup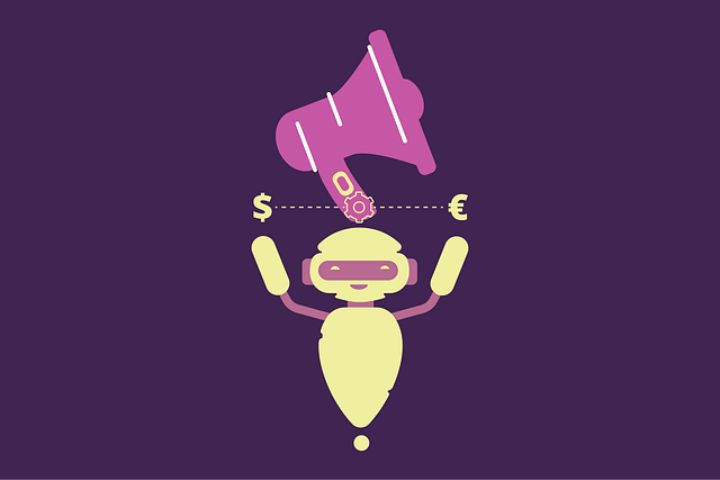 Marketing Tools : Remember your early days in the marketing world? Overwhelming could be a suitable term to describe them. So much to do, so much to know and so little time. Looking back, surely many people would have loved to know which tools were right so that their initial step through marketing would have been much more navigable and accurate.
In this post we will talk about the digital tools that you need to start using if you work in the marketing department of a startup, where problem solving, productivity and efficiency must coexist closely.
1. HubSpot
HubSpot offers all the necessary functionalities so that you can start making an online marketing strategy. It allows you to do email marketing, paid adds and segment and manage your database. In addition to allowing both sales and marketing to use the same tools for their strategies.
When your company grows, HubSpot grows with you and adds functionalities. We who use the Pro format, if you ask me what I stand out more, I would say the way to segment customers according to the information you provide us, the option to automate all communications, and the best; the system offers an estimate of probability of closing, a great tool that helps the prospect to be contacted by the sales team when he intends to buy, and not before, which allows the team to work much more efficiently.
If you want a comprehensive software when carrying out all your marketing and sales actions, think about HubSpot. With these free marketing tools, things are not only easy, they are automatic; and that's because they have the technology of a CRM that supports them.
As soon as your leads share their email addresses with you, you'll know who they are, where they work, and what pages they visited, all in real time.
When they see one of your offers or check your pricing page, you'll be able to follow up immediately by sending them a personalized email, without even having knowledge of web design or IT.
In addition, the analytics system is simple but powerful and will allow you to extract more information about the tactics that are effective and those that are not, such as traffic sources, content or ads that generate more conversions.
It's a risk-free method to figure out everything inbound marketing can do for you without having to invest in it.
2. HubSpot Buyer Personas Generator
HubSpot's Buyer Personas generator allows you to design a buyer persona that your entire company can use to market, sell, and offer the best services.
If you want to know how to use this tool, we invite you to watch the following video:
3. Free HubSpot Chatbot Software
Today, your visitors, prospects and customers expect to be able to connect with you in real time through live chats. However, most companies find it difficult to have individual conversations on a large scale.
Thanks to HubSpot's chatbot tool, you'll be able to ease your team's work. Create chatbots with ease to help your team rate leads, schedule meetings, offer answers to frequently asked technical questions, and more. This way, your team can focus on the most important conversations.
Do you want to learn how to create them? We invite you to watch the following video:
4. Free HubSpot Software For Scheduling Meetings
Let the prospects take care of scheduling the meetings.
The Meetings tool syncs with your Google or Office 365 calendars, so prospects have access to your updated availability at all times.
When you allow prospects to automatically schedule meetings in your calendar with the Meetings feature, you save yourself all that time you used to spend composing and sending unnecessary emails.
5. Instagantt
Instagantt is a tool specialized in the creation of online Gantt Cards that will help you visually plan your projects. This software is ideal for your planning, as it will allow you to optimize your workflow from start to finish and collaborate with your team members, all in one place.
This tool is deeply effective when managing your daily tasks and adapts perfectly to needs that may arise when planning events, planning a content strategy, scheduling an editorial calendar, webinars, customer management, or simply planning your workload and managing your team. If you work with projects, I recommend that you start using it now.
6. Slack
You've probably heard of Slack and know that it's an instant messaging tool. But don't think it's just that; its benefits and features go far beyond a chat room.
This tool has a distinctive design that allows you to create and organize channels by departments, topics, teams or projects, which will allow you to stay focused specifically on what you decide.
In addition to allowing instant communication, with Slack you can make calls and video calls with anyone on your team. This is particularly useful when remote teams also work in your startup; this way you make the meetings more personal and effective.
In addition, and this is one of the great selling points of the tool, this software has more than 1000 integrations with different apps that you use daily, which will make a real change in your productivity. And especially focused on Commercial teams, Slack has a large collection of Bots, in particular its MQL Bot, which, by setting it up, will be able to notify a specific team member when a lead has been captured and categorized.
7. Canva
I'll be honest: Canva is one of my favorite tools. Why? Because it allows me to perform graphic design actions without being a graphic designer, thanks to its unique format. Canva allows you to drag, manipulate and create images from scratch. You can also use a wide range of photos and texts that the tool brings, totally free.
Canva allows you to create high-quality images in different formats thanks to its collection of templates. This is especially useful when you need an image for social networks, or for an email marketing campaign. The best, downloading your creations is very easy and you can do it in different formats. Ready to publish on your website or social networks.
8. SEM Rush
SEMrush has become one of the most popular digital marketing tools of the decade, because it will give you the opportunity to analyze search results and evaluate your site and your performance by providing you with complete visibility of traffic coming from multiple communication channels. The tool not only allows you to see how you are in the most important search engines, but also to review possible errors on your site, see the estimated traffic, review your ads, get ideas of new keywords to create content, visualize all the backlinks, and even analyze what your competitors are doing.
This tool will make it possible for you to identify which content works best by informing you what your readers consume, which facilitates and makes your content planning for the month or even the year much more productive.
9. Hootsuite
In 2008, although they still did not enjoy such popularity, we were already at the beginning of the rise of social networks. Platforms such as Facebook, Twitter, YouTube and LinkedIn were part of the lives of millions of users and brands, and Hootsuite knew how to capitalize on those circumstances.
Hootsuite is one of the digital marketing tools that are directly focused on the use and management of social networks. Its main function is to serve as a content manager and publications that aim to be used on these platforms. Thanks to Hootsuite, users simply have to schedule social media posts, defining the periodicity, in case of being recurring, or the day they want them to be published.
Additionally, the tool provides access to a dashboard of metrics and data about the most important KPIs related to social media management, which are quite useful for results analysis and decision making.
10. Google Analytics
Google Analytics is still as relevant today as it was 10 years ago. This tool was one of the first in the market and has established itself as an ideal free alternative for startups and medium-sized companies that want to undertake digital strategies to compete with other brands.
Google Analytics provides information about users when they enter the website or the contents that are hosted there and, in general, about the different goals that we find created within the platform.
11. Hotjar
Hotjar is a tool that allows you to analyze the way users navigate on the website of a company, which is useful when it comes to having a greater understanding of their interests within your site.
This will help you optimize processes, relocate elements and, in short, reduce friction when completing objectives.
So here you have it. These are the tools I wish I had started using from day number one in my time in digital marketing, and especially during my startup startup. I promise you that by starting to use them you will make your day to day more productive, fast and efficient.
12. Astrella
Astrella, a cloud-based SaaS solution, that allows private companies to manage their ownership data, including the cap table and employee equity plans and to connect directly with related service providers to support efficient workflow, and provide access to investors, advisors and employees. Their cap table software can be scaled to any size of the company, anywhere in the world.
Cap tables are very important for startups for things like:
Understanding equity
Discussing equity distributions
Managing employee options
Negotiation
The goal of these documents is to capture shareholder equity and other types of information such as: referred equity shares, warrants, and convertible equity.