Top 6 Construction Softwares (2021)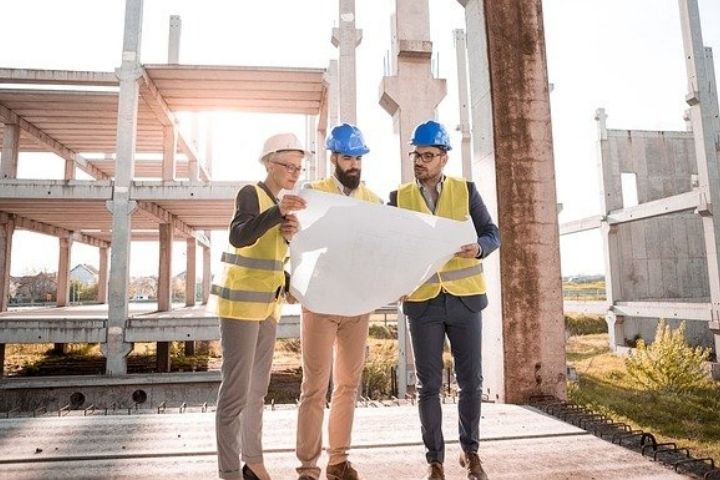 In this article, we're giving our ideas on construction software.
SIS Group: SIS ERP Construction
SIS Grupo specializes in the development and implementation of management solutions for companies in the construction sector of all sizes , so they know your needs very well.

SIS ERP Construction is a flexible, customizable construction management software with modern user interfaces, very easy to use. It allows you to control one or more companies, and has both an on-premises and cloud version, offering the necessary mobility to your customers.

Obtain information in real time on deviations , profitability, performance or costs associated with works and projects. Control of work costs.

It automates industrial and financial processes, and has document management, HR, warehouse and CRM modules .SIS Group: SIS ERP Construction
 ekon: ekon Building
Construction software that offers a comprehensive view of the business , with  real-time information from both the budget and design phase of the project , more commercial, as well as the production phase,  with the execution and control of resources and costs.

Plan based on needs and resources. Organize your

projects

over time based on the availability of your teams and the priority of each project.

It allows companies to compete with guarantees at an operational and management level , optimizing costs, continuously monitoring projects and ensuring profitability margins without incurring deviations ekon building.
Also Read : All You Need To Know About Growth Strategy
Ibermatica: IB Building 365
Global software for construction companies based on the Microsoft Dynamics 365 environment, so its use is very intuitive and friendly. It allows a control of works during the entire management cycle, integrating in a single process the productive activity of the project with its economic-financial management.

Complete ERP for construction management companies plus CRM with intelligent data analysis to offer proactive knowledge and improve business decision-making.

Process automation, project and construction management, collaborative and communicative environments, accessibility, document and warehouse management costs , a system designed to increase productivity and operational efficiency in the construction sector.

It manages everything from work control to promotion actions, from the precast plant or a quarry to the rental of real estate. IB Building
Evolution: GS Construction
ERP software for installation, construction and renovation companies that effectively controls and monitors all processes developed by the technical and maintenance service.

It offers mobility to its users, and a simple and easy-to-learn use.

It integrates all the departments of the company and offers global cost control, both for operators and services, vehicles or machinery.

Manage execution deadlines, budgets, purchases, subcontractors, warehouse, treasury, personnel, certifications, clients and commercial actions (CRM).Evolution: GS Construction
CEI : Quo Building
Quo Building is ERP software for construction companies that simplifies construction management. Based on Microsoft Dynamics technology.

Thanks to its tools, control and real – time monitoring   can  improve the capacity to react and adapt to the constantly changing market, increasing competitiveness and profitability.

It offers a 360º view of the business. Quo Building is made up of four modules: Study and Budgeting, Planning, Execution, and Analysis.

It improves coordination between departments, the automation of processes , decision-making and, thanks to its  configurable system with different access levels , it allows quick access to all the documentation associated with each work.
Also Read : All You Need To Know About Marketing Ethics
Construction Cloud
Free license cloud construction ERP software for freelancers and SMEs that covers the management of personnel, machinery and materials.

Developed to create a construction management solution that meets all the needs of the construction, installation, renovation, maintenance, cleaning or project sector in general.

Functions for on-site management and real-time monitoring from anywhere, with access for both suppliers and employees: invoice inquiries, payroll, payments, etc.

Management of payroll and subcontractors , budgets, control of expenses and real deviation, billing, bank reconciliation, remittance sending, public tenders, certifications, minutes and automatic alerts on payments, remittances and spending levels.