How To Improve The Commercial Management Of Your B2B Company With Digital Techniques?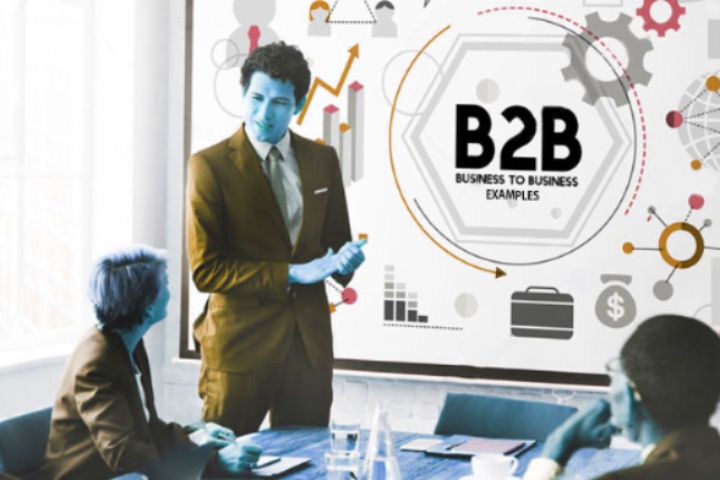 Improve The Commercial Management Of Your B2B Company With Digital Techniques : Commercial management in any company is very important if you want to get results. But in the commercial management of a B2B company, digital techniques can help you. Nowadays, in such a digitized world, if you want to be successful in your business, it will depend a lot on what you do and what you are not doing to promote your company on the network and have opportunities.
What Is A Digital Strategy And What Is It For?
If you start using digital techniques within your company, it will help you to improve the planning of certain steps to be able to reach those defined objectives that you have set for yourself. How? Through online media such as; the creation of convertible content and its dissemination through web pages or blogs, social networks, email management, etc.
Likewise, before proposing digital marketing strategies, you have to take into account the size of your company, since this type of technique includes several objectives with many elements of development in order to achieve those purposes that you have set for yourself. So make all those goals you set to correspond to the size of your company, so it will be easier to achieve them.
However, no matter how well planned and defined you have them, starting to use digital marketing techniques is not an easy task, so below we are going to propose a series of essential tips if you want your strategies to be effective and guide you through the right path to success on the internet and to be able to improve business management in your sector.
How To Improve The Commercial Management Of Your B2B Company
Next, we are going to see a series of digital marketing techniques that can help the salesperson of your B2B company in commercial management. With these strategies, you will be able to better determine if a lead is an MQL or SQL and what phases you should take into account. 
Create Your Buyer Personality
Whether you are considering an online or offline strategy, one of the most important things you must take into account is knowing who you are targeting. This is when the phase of developing your Buyer Persona comes in, that is, the creation of the profile of your ideal client, how? Carrying out interviews to find out who are the people who are involved in this process and find out what their needs, concerns, consumption habits, etc. are. All of this will allow you to draw a complete profile of your Buyer Persona to be able to reach them more easily.
CRMs
If you want to create lasting relationships with your customer, build loyalty and add value to their interaction, CRM (Customer Relationship Management) is the key. This tool is going to be the only one that will allow you to propose growth strategies that convey a clear competitive advantage, and thus help your clients to grow with you.
Google Drive/Dropbox
Nowadays, and in this sector, it is essential to have control over all the documents and data generated. That all your team can have access to these documents at any time, facilitates and speeds up the work more. With tools like Google Drive and Dropbox, you can save yourself the time of having to search for or provide documents that other people on your team also need.
Align The Marketing And Sales Team
Why should these two departments be aligned in your company? Because the information that the sales team can offer to the marketing team is very useful and valuable since it will be easier for you to better segment the audience, optimize the campaigns that are carried out, determine which are the most effective channels, etc. In addition, once aligned, the exchange of this type of information must be continuous.
Digitize Your  Sales
If your sales are not yet digitized, get down to work and start now! Digitize your sales, apart from having very positive effects on the efficiency of your business and on improving optimization. It will allow you to generate value for your users and obtain very useful information for prospecting and managing sales opportunities.
Social Network Apps
One of the tools that have taken on the most prominence in this digital era, of course, has been social networks and that is that they are the omnichannel of the current business landscape.
Satisfaction Surveys
One of the most powerful sources of information is surveys since this tool will allow you to know the degree of satisfaction of your clients, very valuable information for your company because from this data you will be able to improve or change those things that you do not suit them. Remember, the opinion of your customers is very important, after all, they are the ones that are going to generate sales for you.
Inbound Questionnaire
In summary, if you start applying all these steps that we have mentioned correctly, the commercial management of your B2B company will improve. The use of digital techniques within a company of this type helps to improve the planning of certain steps in order to reach the defined objectives that you have set for yourself with positive results.