5 Easy Ways To Make Your Brand More Visible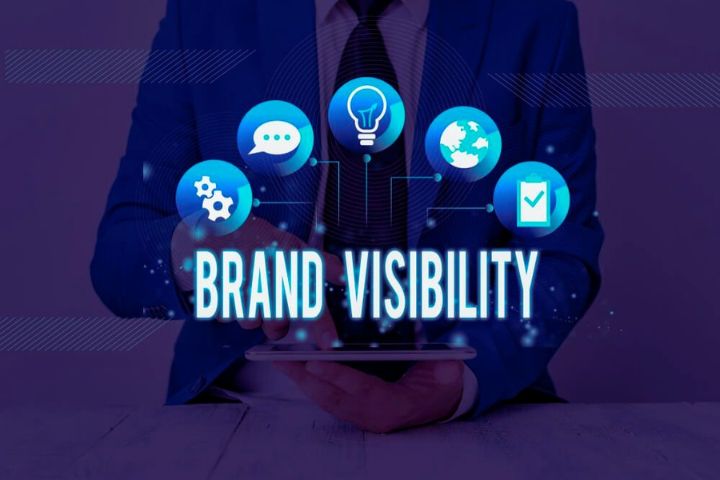 What drink do you order to quench your thirst? Coca-cola or coke?
For most of us, coca-cola has become synonymous with Coke. The carbonated soft drink company has taken over the popularity of the generic name of the product (coke) and created a name for itself — one that begs to be remembered.
That, my friends, is the power of branding.
While we can't expect all businesses to achieve this level of success, boosting your brand awareness can help you reach your goals. The good news is it can be done at little to no cost.
Importance Of Brand Awareness
Brand awareness is the extent to which consumers know about your products and services. For example, if you see "just do it" on a billboard or in an advert in the newspaper, you'll know that it's Nike. This means, something as small as a logo or tagline could represent your brand.
If your customers are aware of your brand, they'll start associating what you're selling with quality that far exceeds industry standards. They'll choose your products and services over your competitors even if they come at a higher price.
So, how do you win your customers' hearts?
The answer is simple. With good-quality visuals, a top-tier content strategy, and advertising in the right places at the right time. Brand awareness is more than a single metric. It depends on various KPIs or key performance indicators — with marketing as the most trackable KPI.
5 Easy And Cost-effective Ways To Build Your Brand's Visibility On Social Media And Beyond
Marketing builds the identity of your business. Since it can generate sales — your bread and butter — it's a nonnegotiable in your business toolkit.
That said, most businesses cannot afford high-priced advertising in their marketing budgets. This can make promoting your brand to improve its visibility a challenge.
But don't worry, your limited budget won't cause your business to tank — not when there are plenty of pocket-friendly ways to consistently build brand awareness and strengthen your recall in prospects' minds.
Read on to discover our top strategies.
Use Flyers To Stay Top of Mind
Flyers are tangible so they're something people can touch and feel. They can help you communicate with your prospects on a more personal level than social media which gives you an edge over your competitors. They can also drive public interest.
To enhance your brand's visibility without putting pressure on your marketing budget, use a free online flyer maker like PosterMyWall. The site has a wide variety of customizable templates you can use to personalize your flyers with your branding which can then be printed and distributed for maximum impact. 
Create Interactive Content for Long-lasting Relationships
People love interacting with brands — even if the conversation isn't happening in real-time.
You can enhance awareness for your brand online by posting high-quality interactive, relatable, and shareable content. This could be anything from webinars and infographics to polls and surveys — basically, anything that drives user engagement.
Make sure to look for unique topics — topics people are searching for but with little to no information available. This will give you a competitive edge in search engine optimization (SEO).
Focus on identifying specific questions and address them in your content. As more and more people share your content, it will grow your brand's reputation and visibility on Google search engine results pages (SERPs).
You could also ask your customers' opinions about the type of products they'd like to see from your brand. It will show your prospects that you value their opinion — not just their money, and help you establish yourself as a customer-centric business.
Run Social Media Contests to Enhance Reach and Visibility
Whether you're an established business or a start-up, you need new people to try your product. Without giving them a taste of it, you can't expect to enhance brand reach and awareness.
You can host a giveaway to attract attention to your brand and make it easy for people to sample your offerings. It could cost you some — such as a free product or service — but the amount of exposure you get in exchange is often worth the expense.
While likes, follows, and comments are the holy trinity of these online giveaways, you could also ask participants to share certain posts for an extra entry, giving you a wider reach. Participants are open to this extra step 94.46% of the time which spells well for your exposure goals. 
Tell Your Brand Story
People love stories which is why storyselling has quickly earned its fanbase in the marketing kingdom.
Your brand story details how your brand came into existence. It could be something small like what inspired you to start your business or it could be about your mission statement and your origin story combined into one — it all depends on the scale of the narrative you want to tell.
You can elevate your brand awareness by sharing an emotion-driven brand story through a video — narrating how and why you started. Follow it up with authentic customer experiences and growth statistics for maximum impact.
Start a Podcast To Build Authority
Starting a podcast is a great way to add variety to your content marketing. It helps you establish yourself as a thought leader in the industry. It also builds authority and helps you develop relationships with others in the industry through insightful discussions.
An estimated 177 million people in the US listened to a podcast at least once in their lives, making them a great medium for offering nuggets of information. They are also known for creating a buzz that doesn't die down easily which is exactly what you want if you're trying to enhance your reach. 
Plus, people can listen to them anywhere and at any time. So, they're pretty accessible for most people.
Wrapping Up
If you've been feeling limited by your budget, these five cost-effective tactics can help you compete without spending a significant amount of money. They're accessible, easy to pull off, and highly effective.
So, don't fret. As you can see, budget means little when you've got a creative mindset.
References: