Why Do Users Abandon Carts In My E-commerce?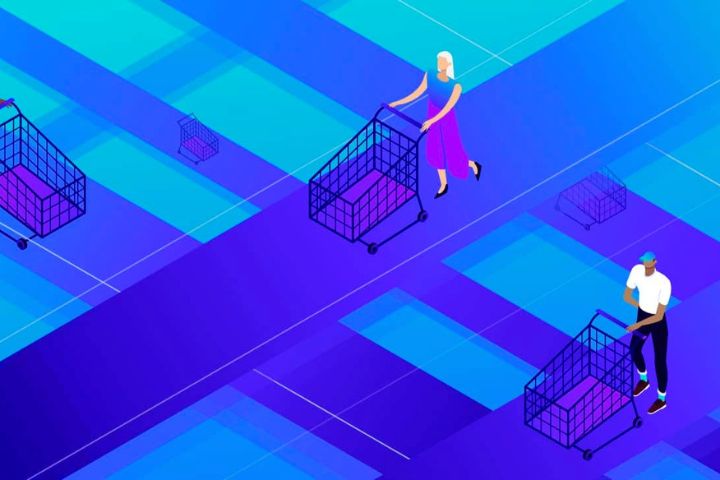 Users Abandon Carts In My E-commerce : From time to time, you will have heard of the famous e-commerce and if you are still wondering what that word is, we will summarize it for you: E-commerce is nothing more than a method of buying and selling goods, products, or services using the internet as a medium. , that is, to trade online.
Now, all the people who want to undertake e-commerce, as well as those who already have a business with these characteristics, must be in contact with the statistics and data that this form of commerce presents. One of the statistics that haunt this business model so much is that 6 out of 10 users abandon the purchase process just before closing the purchase. Did you know? These are some of the reasons why e-commerce is abandoned before finalizing the purchase:
In today's post we will explain some of the main reasons why users abandon the shopping cart just before finishing, so, if you want to know the cause of this pattern and want some tips to avoid it… continue reading!
How Can You Avoid It?
Well, it's obvious, providing all the available information about the products or services before starting the purchase process. Logically, the characteristics or functionalities of your products: colors, size and size guide, measurements, material, technical details, photographs from different perspectives, etc. The user wants to be sure of what he is going to buy and not be surprised when it arrives at home.
Be careful not to exceed this point, and avoid any type of content that distracts your buyers such as pop-up advertising, videos that play automatically music, or an unattractive design.
Shipping costs
Shipping costs are one of the main causes of abandonment in the shopping cart by users. Customers are happy with the product or service to be purchased, but at the time of finalizing the purchase, they observe that the price of the shipping costs is higher than they expected and they directly give up the purchase in your e-commerce to go looking for another online store where you can save a few $.
What Solution Can You Provide?
If it is impossible for you to lower the shipping price by matching that cost, on the other hand, provide an extra benefit to the purchase, such as:
For example, another highly demanded option used by large companies is to have collection points, either in a physical store if this is your case, or at Post Office collection points, etc. which is usually free or at a very low cost for your client. Look for example Stradivarius:
The Purchase Process
The purchase process is extremely important to close the sale, so it must be designed and managed very carefully so that the customer does not have any difficulty when adding the products to the cart, entering the selected payment method, etc. Numerous cases of cart abandonment are due to the fact that the web presents a purchase system that is difficult for users, poorly explained texts, misspellings (which make us suspicious), or too many unnecessary steps to be able to finalize the purchase are some of the obstacles that the user usually finds in most online stores.
How To Improve The Purchase Process?
The main and essential thing that the final purchase process of all electronic commerce must have is that it be quick and simple, everything is detailed before finalizing the purchase, and offering various payment methods so that the customer does not have any doubts. Therefore, all unnecessary or difficult steps that can delay or tire the client must be eliminated.
Lost time in registration
Have guest account purchases available. It is not recommended to have registration on the web as a mandatory requirement for the user to be able to buy in your online store, around 35% of users abandon the purchase process for this reason. Clients want to get things done quickly and have instant results. Spending more time and effort than expected is a  direct source of friction.
How To Improve?
In addition to having the guest account, another option is to apply the social login, which is one of the registration trends in recent times. It consists of registering through the link of a social network, with a single click. In this way, the registration time is much shorter for the user, which speeds up the process.
Payment security concerns
The truth is that the vast majority of digital buyers distrust e-commerce which does not seem entirely secure. These suspicions are usually caused by problems in the design, that it looks "obsolete", missing images, poor responsiveness, misspellings, etc. These are aspects that usually generate a lot of mistrust in the user who is on the other side of your online store.
Sometimes the lack of diversity in the payment method is also usually a brake, we leave you this post here where we tell you the different and most demanded forms of payment to include in your online store.
How Can You Avoid It?
Distrust is a barrier that is always, in one way or another, in the mind of the digital consumer, therefore, it is best that throughout the entire web page you make the user trust your site and see it as a safe and trusted space. A careful design, without misspellings, with quality images, with the updated year in the footer, etc.
Also, if you have, for example, a team section, show your face and that of the employees. This gives your customers a feeling that they are dealing with real people who care about their experience.