Impact Of AI For B2B Salespeople?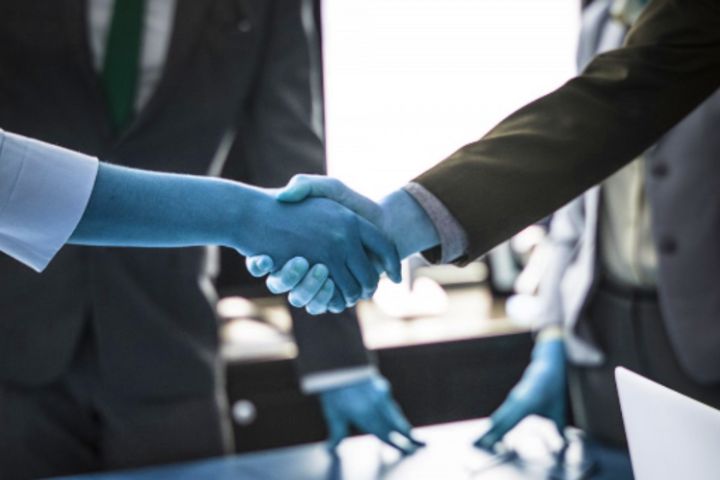 B2B Salespeople : To say that artificial intelligence feeds fantasies is an understatement. The mainstream presents this groundswell as a technological tsunami. But in the years to come, will B2B salespeople stay afloat or be swept away by the tide?.
Looking For A Compass To Know The Priorities
Let's start with a little pedagogy. In B2B, today we use so-called "weak" AIs : Machines implement statistical methods to solve specific problems, but they are incapable of reproducing thinking performance worthy of the brain. Despite the media fuss, the AI ​​label is overused and often misused. At most, it covers quite classic rule engines. In the context of B2B prospecting, this translates, for example, into scoring to combat attrition on the customer side, or by predicting potential or appetite on the conquest side." Salespeople are drowned in sources of information. They are looking for a compass to know the priorities for their portfolios ,.
B2B Sales People Not Afraid Of AI
Thus, 71% of corporate governance expect the recommendation of commercial actions from AI according to a study carried out by. "Getting in touch with the right person at the right time, on the right subject" . In summary, B2B salespeople are not afraid of AI. This is perceived as a future assistant capable of facilitating their work, obtaining time savings and making them "augmented salespeople" . They don't see her as a potential competitor. Unfortunately, the deployment of AI is still very timid within companies.
"AI Ignores Low Value-added Sellers"
First of all, we must distinguish the structural differences between B2B and B2C sales. B2C will be more impacted and faster by AI because consumer data is numerous and varied. Conversely, drawing up a buyer persona in B2B is a challenge when you know the few criteria and information available (activity, turnover, workforce, geographical area, etc.).
In the future, sales platforms like Amazon could address the B2B market more. Prospects that make the speaker and sales experts say that "artificial intelligence will gradually sweep away all low value-added sellers. If you are a talking PDF, you will soon no longer have an economic justification". Elements already confirm this trend: the commercial population in B2B sales has decreased in the United States in recent years.
The Advent Of The Hyper commercial
Some believe that sales people will save their necks with empathy since the emotional quotient goes beyond technology. Others announce much deeper upheavals.
The hyper commercial will be closer and closer to an architect, expert in HR and IT, capable of 'assembling the resources necessary for the design and implementation of complex projects, which will escape the automation of platforms', he explains. Far from causing their definitive loss, AI could give rise to hyper-commercial specialized in complex sales; therefore out of reach.
The era of commissions at 25 million dollars is coming for these hyper commercials, as is already the case for certain developers in Silicon Valley. In the future, there will be very large gaps in commercial remuneration because AI increases inequalities and fragments professions . Would AI be able to predict its own impact on B2B business?