How To Make An Irresistible Digital Catalogue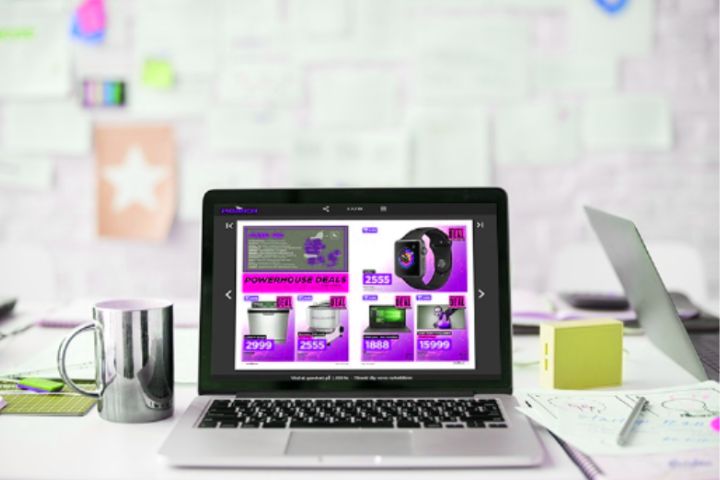 Digital Catalogue : Catalogues have remained an essential resource for all types of companies when it comes to publicising the products or services they sell. Surely you have had at least one catalogue in your hands, which has facilitated your purchase choice.
Today,  catalogues are still important ; however, it is no longer enough to have a great printed catalogue, it is also necessary to have a digital version.
If you have an online store, surely you think that at this moment you do not need it, because the photos and descriptions of what you sell are already there. Despite this, digital catalogues have unmatched advantages that can give your business an extra point. Meet them below.
Benefits Of A Digital Catalogue
Access without internet connection: although users can visit your online store, it is easier for them to have a digital catalogue that they can see again and again without the need for an internet connection. That way you won't miss out on a sales opportunity just because a potential customer has no way to get to your site.

In addition, perhaps your business site is not  optimised to receive visits from a smartphone or tablet and, although it is something that you should remedy soon, the digital catalogue will be a resource for your customers to consult it in a comfortable way and from wherever they want. .

Less investment: without a doubt, a printed catalogue entails more expenses for your business, since you will not only have to print one copy, but many to share them among your clients. Instead, a digital catalogue requires a single copy that you can share on multiple communication channels such as: email to your database contacts, website, WhatsApp,

social networks

and others.

Responsibility with the environment: printing fewer or no copies of your catalogue is an excellent measure to take care of natural resources. This detail will make you look like a responsible and valuable company for your

customers

.

Unlimited extension: if you require a 200-page catalogue you can easily do it digitally. Although you can print it, consider that the investment would be very high.

Easy update: it is easier to update a digital catalogue, according to trends or the season and it is also easier to correct any errors.

Increased traffic to your website: if your customers are already interested in purchasing something from your catalogue, then their next action will be to go to your online store to buy it; This increases the traffic that enters your site by a good percentage. If you want to make your consumer's purchasing process easier, there are tools with which you can include making purchases directly from the catalogue.
The fact that your company has a practical digital catalogue allows your users to get to know your products and services immediately and easily. It will also increase the rate of sales.
If you still don't know the basics on how to make a digital catalogue, don't worry: in this article we have compiled all the necessary information so that when you finish reading you know where to start making yours. We've also added a few examples to inspire you. Let's start with the features your catalogue should have to be successful.