How To Use Trello To Manage Projects?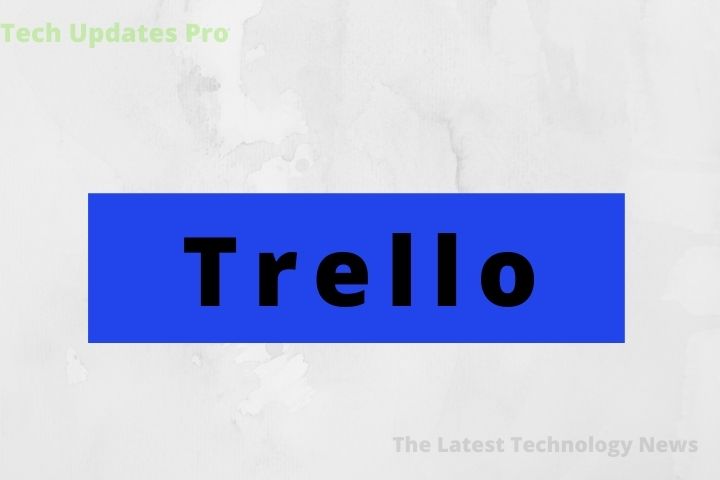 In this article, we discussed how to use trello to manage projects.
When you carry out a project alone or with another person, the organization of the work is simple and you can agree quickly and easily. 
On the other hand, if we have to cover a project of five people or more, it begins to be complicated and we do not know who has to do what. Trello aims to solve these kinds of problems. It is one of the best tools for organizing group projects. Today on our blog, we will tell you how it works.
How Does Trello Work?
Trello is a project management

application

that has managed to seduce thousands of users thanks to its simple to-do lists that by simply dragging and dropping you can increase the productivity of your team. This tool allows you to create boards and combine them with lists and task cards, as if it were a cork board, but with the infinite possibilities offered by the digital world.

There are multiple different ways to organize and combine these elements to make your projects useful. You can group your tasks as general projects or as individual tasks. For example, you could create a board for each subject or for each assignment if you are a student. In the event that you are a marketing professional, you can create a dashboard for different clients.

Trello becomes very interesting when we start to use it to organize teamwork, because it allows us to have an overview of what stage each task in the project is at or in what state of completion the project is. In Trello, you can make each card a to-do, and on the other hand, you can create lists such as "To Do", "In Progress", "In Review" or "Completed" that give you an overview of the status of the project and the pending items of each of the team members.
The Main Features Of Trello
Plugins And Customizations
Trello contains a large variety of additional plugins whether you have a free or premium profile. For example, you can schedule your cards by end date, add location or voting, very useful to decide the restaurant where you will organize the company's Christmas dinner.
Also Read : The Importance Of Human Resources In The Company
Integration With Other Applications
One of the main functionalities of Trello is the integration with third-party applications. For example, you can connect your Trello profile with Slack to receive automatic reminders of when the completion of a specific project, or with Google Drive or Dropbox to attach all kinds of documents to your cards. On the other hand, each list on the board has a unique email that allows you to forward things directly to your task list.
Keyboard Shortcuts To Make Everything Faster
One of the main goals of Trello is to promote personal and team productivity. Therefore, the tool has dozens of keyboard shortcuts that allow you to do anything on your cards.

 For example, if you type the letter "B" it opens a board menu that allows you to search among all the available boards. If you press "C" the selected card will be archived. You can find the entire list of shortcuts at the following link: https://trello.com/shortcuts
Task Automation
One of the latest updates is the addition of a wizard that allows you to automate tasks. The functionality known as Power-Up Butler helps you to forget about repeated tasks or dragging each one of them through the different lists. 

For example, the team leader does not need to assign a task to a team member as they progress. For example, if you work in a content agency, the writer once finalized his text, will place it in review and automatically the task will be assigned to the proofreader and will add a due date of two days. They will know that they have two days to give feedback.

Finally, before using Trello, the most important thing is that you keep in mind that it is a productivity tool, so do not make the mistake of complicating your boards too much and spend more time dragging cards and creating color coding in instead of carrying out your project.

 So we recommend a good initial approach, and that the entire work team is responsible for maintaining and knowing the operation or work dynamics.
Also Read : All You Need To Know About Collaboration Software