How To Improve The Hybrid Employee Experience?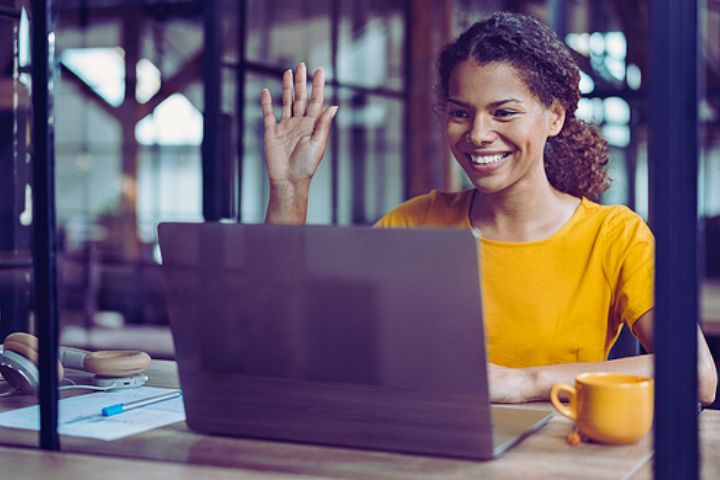 Hybrid Employee Experience :  In 2022, companies will continue to reshape and redesign their contact centers, where their two most valuable groups connect: customers and employees. In a context in which employees have new ways of acting and customer demands are increasing, it is the hybrid model that defines the new era of the contact center and, therefore, the hybrid employee experience must improve.
A new dynamic marked by operating with reduced staff, taking calls away from the worksite, increasing call volumes, waiting times, escalations, and difficult demands, are integrated into the hybrid work model.
Currently, 59% of all consumers feel that companies have lost touch with the human element of customer experience (CX). At this point, in the face of staff shortages and growing customer demands, a new model has emerged: hybrid contact centers.
How Does A Hybrid Contact Center Work?
These hybrid contact centers are intended to connect the customer experience and the employee experience to deliver an effective workforce. Therefore, at the center of this model are people and data.
The traditional contact center model was isolated, as employees did not always have the opportunity to connect with the outside world. It was the rise of digital channels that helped break down these silos. New technology tools like live chat have led to the evolution of the contact center agent, gaining new skills and the ability to manage phones one day and run simultaneous live chats the next.
This change is also due to different factors, such as new behaviors on the part of consumers, such as self-service, so that contact center agents have to deal with more complex and larger issues. To reduce the wear caused by this effect, more agile models are being adopted.
According to PWC data, nearly 80% of US consumers say that speed, convenience, expert help, and friendly service are the elements of a positive customer experience. Therefore, it is intended that the new agile model meets these expectations through new technologies.
The big benefit of this is that staff can work at the right time, especially during peak call times, which helps drive engagement, productivity and the hybrid employee experience. For this, digital connections are key.
The key to this new context is that customers feel more empowered than before. Once the company's self-service and digital channels are exhausted, the problem goes to the contact center. These interactions provide useful data on what the customer wants and has not been provided, which helps evolve your products and services. It has also led to the removal of barriers to the organization's data sharing, as the center supports customer contact, problem resolution, and case closure, while digital channels help customers self-serve. making transactions and continue on your way.
Companies must collect feedback from customers and employees, give workers a platform to share ideas, anticipate customer needs, and capture compelling data from both to execute a sound strategy that brings about meaningful change.
On the other hand, frontline agents are an important base of information. They are the ones that are directly related to the client and thanks to the comments they provide about them, it will be possible to identify the reason for the complaints. It is also important to value your work, so doing satisfaction surveys is a good measure.
Know How To Detect Dissatisfaction
A 2021 Medallia Institute and Josh Bersin research study found that companies that are leaders in employee experience are 12 times more likely to have revenue growth of more than 20% in a year. Therefore, detecting dissatisfaction and irritating factors of employees and customers to solve them is vital.
It's important to use surveys, agent notes, and conversations with front-line managers to identify broken processes or poor technologies that prevent optimal work. These cases need to be problem solvers so they can deliver the best possible customer service and enhance the hybrid employee experience. Activities like gamification also help carry out this task.
Factors like salary, benefits, and work environment are important, but you need to dig deeper and understand what employees really value and care deeply about. Training, motivation, corporate social responsibility, diversity, or inclusion may be relevant aspects.
Use Data To Bring The Customer And Employee Together
Many companies have access to two data sources, one for customers and one for employees. At this point, it is essential to remove the data silence and get various business units to share and use the data for the common good.
Creating dashboards that put employee and customer data side by side is vital. Thanks to this, the correlative impact between both can be discovered and identified: the topics of interest, the promoted behaviors, and the key indicators. 
Realize that connecting the customer experience and the employee experience helps deliver an effective hybrid contact center workforce. It will provide the holistic approach a business needs to create targeted actions to combat challenges while delivering enhanced value to customers. This is achieved through a better hybrid employee experience.
By leveraging experience data sets, the benefits are numerous and can have a significant impact on agent engagement, frontline team effectiveness, customer loyalty, operational efficiency, customer innovation, etc. products and services, and future revenues in 2022.