Green Marketing Strategies To Promote Sustainability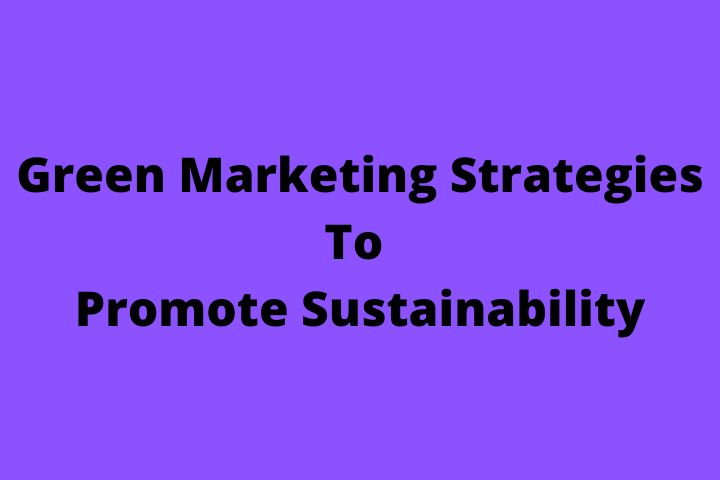 Green  marketing strategies  have become a cornerstone in many companies today. Environmental awareness is becoming more present in society and in consumers every day. This has led many companies to assume an ethical and responsible commitment to the environment.
Now they are looking for products that do not generate so much pollution and promote ecological actions. One of the most worrying data at a global level is that offered by the WWF, which says that, if the exponential rate of consumption and spending is maintained, in the year 2050 two planet Earths will be necessary  to satisfy all demands.
Green Marketing To Be More Sustainable
It means putting the accent, both at a communication level and at a logistics or business level, on carrying out more sustainable, less polluting actions and trying, in general, to promote them within the company whenever possible.
The objective is to reduce emissions and highlight this as a positive factor and a value of its own with which the company is identified.
Green Marketing Strategies
This new communication and work model can be implemented in multiple ways. Not all companies have to make the same changes or adjustments, since not all of them have the same products or services for sale. In any case, the following would be the main ways of working.
Communicate your actions
When a brand decides to start a renewal process and bet on green marketing, the first thing it has to do is explain it to its customers. This has several reasons. On the one hand, it is a way of valuing the action that is beginning to be carried out. But, from another point of view, it is also a way of explaining the possible changes that may take place (within the products, the packaging, the visual identity of the brand or any other element).
As with any other communication strategy, in green marketing the priority is always to adequately communicate what is being done and why.
Promote responsible consumption
Not all users or consumers have assumed and internalised the same commitment to the planet. If a brand begins a process of renewal and respect for the environment, it will also be necessary to stimulate that interest or that value in its customers. In other words, communications must be issued that encourage awareness and help people also participate in this process. That they be informed, that they value and that they opt for ecological and sustainable products.
Earn and display certifications and labels
Another fundamental way of working goes hand in hand with certificates. International and competent organisations have to endorse the measures taken by the company to remain sustainable and ecological . You have to look carefully at the regulations and start applying them in the process of working to get those labels for products or services. No matter how much image washing a brand does, without these types of elements, its green marketing strategy will be useless.
Participate in events and causes in favour of the environment
One way to make the commitment visible is through concrete actions that not only involve the firm itself. There are many different causes in which a brand can be associated (deforestation, ocean cleaning, etc.). The most appropriate thing is to choose the one that has the greatest relationship with the sector in which you are moving. The most massive events or acts are always good spaces in which to emphasise the commitment assumed.
Also Read : Employer Branding