Contact Center Outsourcing – Pros and Cons | Helpware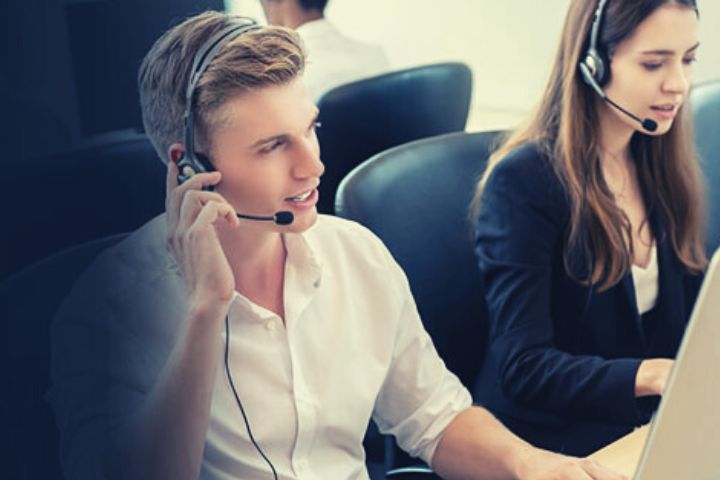 Outsourcing different elements of a company are common practice, and we see many business owners gravitating toward it. Almost all elements of a business can be outsourced, including contact center outsourcing. 
However, outsourcing isn't always a one-size-fits-all solution – it's necessary to weigh out the pros and cons before jumping on the bandwagon. This article aims to help you take a closer look and ultimately make the final decision.
But first.
Contact Center Vs. Call Center
Inbound call center outsourcing is often used interchangeably with contact center outsourcing. However, they're not the same thing.
And we must tell you why.
When you opt for call center outsourcing services, you can expect professionals to answer your business calls offshore. Outsourcing a contact service would mean professionals working on your organization's various communication channels – such as live chatbots, email, and even phone calls. 
Advantages of Contact Center Offshoring
If you're someone who runs a business, the phrase 'time is money' is all too true. Hiring and recruiting professionals to oversee your communication channels is a stressful job. Adding this additional workload to your already very full plate will likely drive you to the edge. Why not pay an expert to do it for you?
Contrary to popular belief, running a contact center is a difficult task. Making sure you have the latest software and maintaining the infrastructure can use precious resources you don't have to waste. Outsourcing your contact center relieves you of many extra costs, allowing you to direct your resources where needed.
24/7 Customer Service for the Win!
"Come back tomorrow" is something customers don't want to hear, and they don't have to with contact center outsourcing services. As a business owner, you're competing with the global market, including big names in the industry. If you want to leave your mark, you want to ensure you're reaching the gold standard. Outsourcing allows you to address customer concerns even outside of business hours.
Disadvantages of Contact Center Offshoring
Quality Control – Not Always a Given
When hiring a third party to handle your operations, it's not always guaranteed that you'll have a big say in how things are done. Customer experience is an integral part of your business which ensures it's operating like a well-oiled machine – but what if the customer experience the outsourcing company you've opted for isn't up to the mark?
Poor Product or Service Knowledge
Customers call in when they're confused about the product or service you're offering and expect you to clear their doubts. If your contact center isn't doing a good job addressing their concerns, there's not much use for it.
A Forced One-Size-Fits-All Approach
If you're in the business industry, you'll know that a one-size-fits-all approach is a garb, if nothing else. It's simply impossible to apply; unfortunately, some outsourcing companies are still stating otherwise.
Helpware – Your Ticket To Success
While there are a few cons to contact center outsourcing, all these can vanish simply by choosing the right company to do it for you.