ENYD Sneaks Into A Selection Process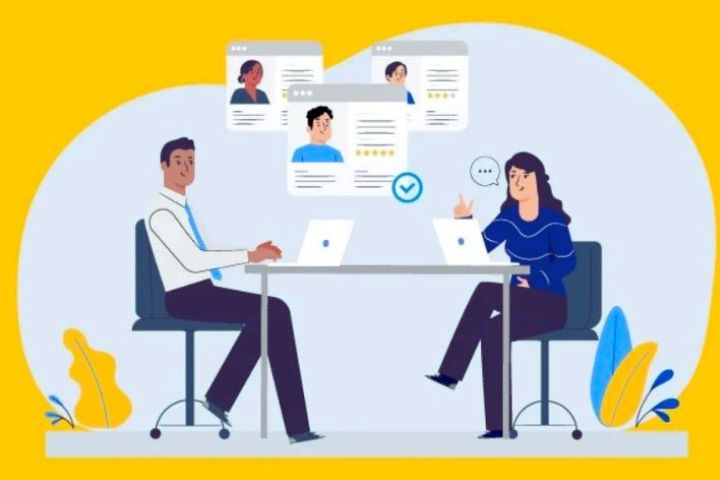 ENYD Sneaks Into A Selection Process : The time has changed. The millennial generation has marked a before and after in society. They show different consumption habits, different objectives, and ambitions, and all of this is reflected in the companies. While years ago employees were looking for a routine by staying with the same company all their lives, millennials are horrified by this idea.
Companies where everyone once wanted to work have become less attractive to new talent, to the point that they have had to change and modernize their selection process.
Now, not only are companies worried about recruiting young talent but maintaining employee loyalty has become an arduous and complicated task. Each employee has different goals and objectives and absolutely everything must be personalized.
EY has given us the opportunity to sneak into a selection process so that we can see how the company has been able to innovate in this regard. In addition, we interviewed Rocío Rodríguez Caballero, Senior Manager of HR at EY to ask her what companies are looking for in the new generations and how they work to build employee loyalty.
Most Demanded Profiles In The EY Selection Processes
They have four differentiated lines of services and in each of them, the profile that is incorporated is different. In Auditing, the most classic profile is usually ADE, Economics, Finance, and Accounting…
However, in the part of the Office, both for Tax and Legal, it is a more Legal approach, therefore, the profiles are Law graduates or double degrees. And in Consulting, engineers and STEM profiles stand out above all.
But despite having four very different lines, at the time of hiring, from EY, they do ask all candidates for the same thing. Knowing how to work as a team is fundamental, "but not so much in a team, but in collaborative environments", specifies Rodríguez Caballero.
Selection Process
In the second phase, group dynamics take center stage, to which the company has given a twist to modernize them. Now the kids do escape rooms with augmented reality. In this way, "they lose the awareness that they are carrying out a selection process," explains Rocío Rodríguez. We attest to this since we were able to access an escape room to see how the candidates performed and how two Managers were evaluating all their movements.
In this way, we are able to obtain much more accurate information about what the candidate is and how they would behave in a real work situation".
Unattractive Sector For New Talent
The company is aware that this sector is no longer as attractive for new talent. When we ask Rocío Rodríguez this question, her answer is a resounding yes. She is a great admirer of this sector, she has been working in it for 19 years, but she knows that they have to change the culture and the value proposition.
Due to their high volume of hiring of young people just out of university, they are trying to approach students in different ways, with different channels, and with different messages.
A year ago, the company invested heavily in very professional videos, with a great montages, because "it showed the company's professionalism." However, today, "kids prefer videos recorded by the employees themselves, they no longer need that professionalism." It is a completely different way of informing.