A New Winner: Online ecommerce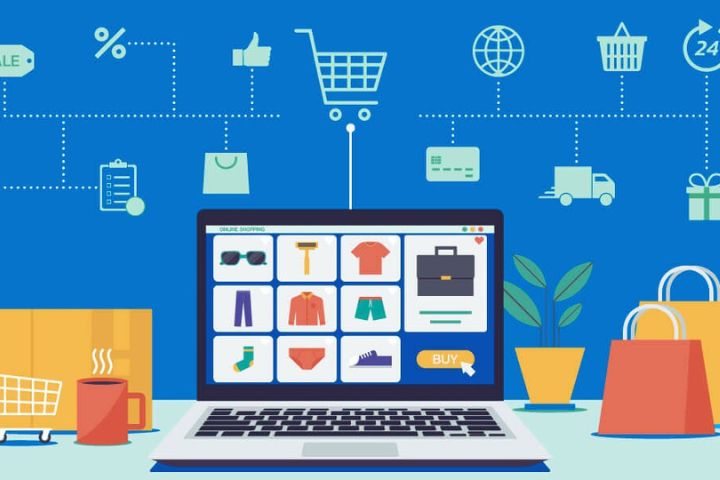 Online ecommerce : When the coronavirus quarantine began, everyone pointed to a clear winner: online commerce. And so it has been. Ecommerce sales have grown by 55% since the confinement of the population began due to the COVID-19 epidemic. 
The fall in categories such as fashion and footwear (-69%) or pets (-22%) has been offset by growth in sales of sports (+191%), furniture (+135%), gardening (+130% ) and pharmacy (+26%).
The transport and logistics sector is fundamental, guaranteeing the supply and distribution of essential products, and keeping the economy active thanks to electronic commerce. In this sense, and according to sources, they have noticed growth in their Now business line, which consists of delivery in 1 or 2 hours, thanks to online food sales. It is a solution available in cities such as Madrid, Barcelona, or Valencia.
It is the market leader in express deliveries, one in three online orders is delivered by this company, and for this reason, we wanted to recover this interview that we did a few months ago with Karen Thouret, Head of Ecommerce. The growth of online commerce is unstoppable. The percentage of online sales, before confinement, represented 8.5% of the total sales of companies .
Inditex already represents 14% of online commerce with respect to total sales. In 2019, sales generated by the ecommerce channel rose by 23%, to 3,900 million euros (4,315.7 million dollars).   
In 2019, the company's sales stood at 28,286 million euros (31,301 million dollars), with a growth of 8% compared to 2018. The increase in sales was boosted by the integration of the online sales channel.
Another example that we have in the online market of very emblematic brands is the fashion firm Mango, which is growing through its online model, which bills 26% more. Specifically, Mango invoiced 560 million euros in the last financial year, 26% more than in 2018.
In 2018, sales through this channel already reached 20% of total turnover, which stood at 2,233 million euros, and for this year 2020, the company expects that they will account for 30% of global revenue.
The textile sector and retail, in general, are facing a paradigm shift as a result of new consumption habits, where the concentration of businesses in large, more experiential establishments and online shopping are gaining ground. 
For all this, they have had to adapt to the increase in online commerce, not only in full confinement but also in view of the increase that has been registered in recent years. 
According to Karen Thouret, they are investing more than ten million euros each year in new infrastructure and a new fleet of vehicles. All this to be able to respond to the challenge of the volume that ecommerce brings them. 
The 'E-Shopper' Needs Much More Flexibility And Comfort
Previously, they had a much more sender-centric offer and with ecommerce, they have had to redesign their offer. Nearly four years ago this change in focus has been focused on the 'e-shopper', so that you can decide where, when, and how you want to receive the order. 
This also required thinking about how to approach the 'e-shopper', so they bet on notifying them, in the last mile, where their package is. There is the option that in the event that the buyer is not at home, he can change his mind and in the last mile he can change the date or the address, "says Karen Thouret.
How Are They Changing Their Purchasing Behavior Compared To The Rest Of The 'eShoppers'?
Millennials buy and return twice as much, are more demanding in their shopping experience, are much less hesitant to abandon the purchase, are twice as loyal, are more active on social media, and prefer more delivery options.