How To Ensure Accurate Employment Verification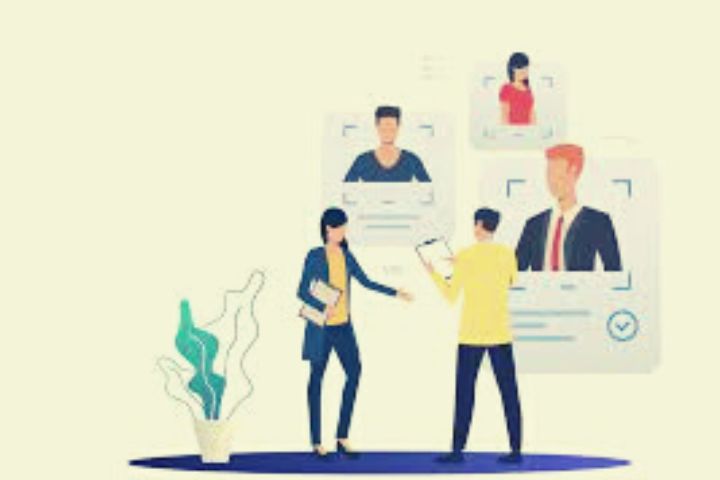 Education background
Whether a business owner or an employer, you must ensure that your candidates have the right educational background. While some businesses may take a lenient view on this, the reality is that education is crucial in determining whether or not an applicant is qualified for a position. You can use various methods to verify an applicant's education, such as Checkr.com, depending on what type of business you're in.
One of the best ways to find out about an applicant's education is to conduct an education background check. These checks can reveal applicants' college years, degrees, and other important information. In addition, these checks will help you identify potential discrepancies. Some applicants make false claims about their educational accomplishments, so it's crucial to ensure that the information you provide is accurate.
During the job search, many employers make the mistake of not checking for an applicant's academic credentials. Even if the applicant has a degree, they may still need to complete the coursework required to obtain the degree. They could have dropped out or taken an alternate route, meaning that the degree may mean something other than the candidate being qualified for the position.
To ensure that the educational information you're receiving is accurate, you should contact the university or institution that awarded the certificate. A third-party verification service can also assist you with this process. Depending on the type of institution, your request will likely involve a form and a payment. You can pay as little as $7 for an education verification or as much as $20 for a complete assurance.
An education background check can also show the types of honors or awards the candidate has received. You can also check out the grades and significance that the candidate has been awarded. It will show you what skills the candidate has gained from schooling.
Consumer reporting agencies often conduct education background checks. These companies are licensed to provide such a service and must follow strict guidelines to ensure they don't violate federal or state privacy regulations. The Fair Credit Reporting Act is a federal law that sets the rules for how an employer can verify an applicant's academic credentials.
Although specific qualifications are verified by pre-employment screening, there are still certain positions where an education background check is optional. Entry-level roles, for example, are only sometimes held by people with advanced degrees. But most jobs do require some level of education.
Education is vital for any company or business, and it's crucial to protect your company from liability. The truth is that many applicants are embellishing their educational history, especially regarding higher-level positions. You're risking a negligent hiring claim by someone who lied about their educational background.
Criminal history
When hiring employees, companies want to ensure that their employees can safely perform their job duties. It is why many employers conduct criminal background checks on prospective employees. While disclosing your criminal history to your future employer is unnecessary, you must tell them about your convictions.
Employers can conduct criminal background checks in-house or through a third-party agency. Criminal history information is housed in law enforcement databases, private criminal record databases, and other locations. The type of information relevant to an employer depends on the industry in which the company operates, the job requirements of the position, and the state's laws.
In some jurisdictions, an employer cannot ask about an applicant's arrest or criminal convictions until they have been offered a job. In other jurisdictions, they can only ask about an incident that occurred at a particular time. For instance, an employer in New York State can only ask about an arrest in the last seven years.
A criminal record is a public record, but it's not always accurate. Knowing whether an arrest resulted in a conviction can be challenging, so it's best to check your state's laws before determining whether an employer should ask about your past. Some states allow defendants to request sealed records, while others may not.
If you are applying for a job with customers or clients, you should disclose any criminal convictions. It will help you avoid being discriminated against by a prospective employer. However, in some instances, a criminal record will prevent you from obtaining a job in a specific field or being hired.
There are other reasons an employer may choose to do a criminal background check. One example is if an applicant is a convicted felon or has a parking ticket. Another is if the candidate has a history of unpaid accounts. Having a poor driving record can also affect a company's insurance rates.
In addition to asking about a candidate's criminal history, employers may also inquire about the candidate's credit history. Although a credit history check requires the candidate's written consent, some companies will assess independently.
While some studies indicate that background checks negatively impact BIPOC (Black, Indigenous, People of Color) job applicants, it's important to remember that most employers don't necessarily think twice about hiring people with criminal backgrounds. They usually give the applicant a chance to explain their past to them.
It's important to remember that the best policy for your business is to hire only honest and trustworthy employees. If you believe your employer is unlawfully discriminating against you, file a complaint with the Equal Employment Opportunity Commission.