All You Need To Know About Growth Strategy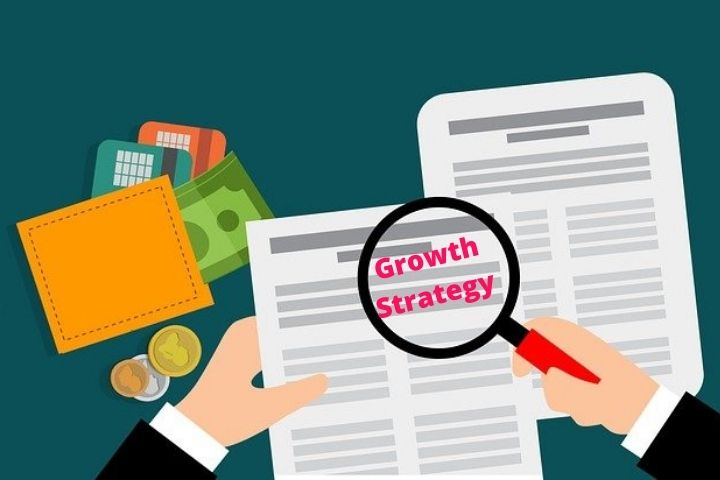 In this article, we're discussing on Growth Strategy techniques in a precise manner.
Knowing if a business strategy has worked by analyzing the performance indicators is a priority and possible with KPIs .Find out what the growth engine of your company is by measuring key aspects.
Do you want to know what performance indicators real entrepreneurs use ? How did you choose these specific KPIs ? What have they contributed? Find out in a new testimonial video from our entrepreneurs here .
Many markets today are red oceans where competition is fierce and where you have to fight for market share. In this situation, being able to measure the results of the actions you take, compare them with performance indicators with analysis of your competition ; and acting accordingly is a competitive advantage.
According to a study by PwC , one of the Big Four consulting firms, only 29% of large business decisions are made from data analysis .
It's time to integrate intuition and data analysis with KPIs to make effective decisions in your company.
What Is A KPI? Work With Performance Indicators
A KPI (

Key Performance Indicator

) is a metric with which you can quantify the results of a business action or strategy, taking into account the objectives you have set . You will measure the percentage of achievement, which is the simplest and clearest format that exists as an indicator of results .

Imagine that you use Facebook in your online marketing strategy to increase visits to your company's website. If you want to know if the actions you take are effective, you will have to measure:

The new followers you have achieved (number of fans).

Potential customers who come to your website from Facebook (conversion of the social network to traffic).

The leads that complete your information form (conversion to leads ).The posts that are shared the most, the ones that get the most "likes" and the ones that are shared the most ( engagement ).

How many conversions to sales have you achieved on your website. Benefits that KPIs bring to your company.

A KPI is essential in your company and its growth, and will help you achieve the following benefits: Create a company focused on achieving results . Disciplined and used to continuously measuring her achievements Know your customers and their satisfaction with what your company sells.

Introduce innovative techniques and technologies and in an agile way, find out if they work.

Control your company's productivity , to know if it is correct or can be improved.

Prepare future forecasts to create growth tactics for your society. And above all: control .

The startup universe is a changing universe that will force you to adapt almost daily, but having the knowledge that KPIs provide and, above all, creating a company focused on objectives can be the key to your success .

In order to obtain these benefits, you must choose well the KPIs adapted to your company and to each aspect of it (marketing, sales, human resources and financial, among others).
How Do I Choose The KPIs To Measure My Company?
To answer that question, you have to ask yourself another first: what are your business goals?

Capture more customers? Increase sales? Retain your company's staff? Raise productivity?

Depending on your specific objective, you will have to choose one or more KPIs that have a series of characteristics:

It must be relevant to your business

The KPIs you choose must be consistent with your business strategy. If not, they will have no value and utility.

Better quality than quantity

Don't use many metrics, only those that are key to your business.

Based on up-to-date and correct data

A KPI that is based on stale data does not make sense. Make sure the data you use is correct and current.
Measurable
The KPI you choose should be measurable in numbers or currency.
Also Read : All You Need To Know About Strategic Planning
Bounded in time
It must clearly state the period of time that it measures and may be used periodically.

"Our metrics, when selling trips, are very seasonal" Javier Arias, Friki Trip.

In addition, KPIs are normally divided by areas or departments and the focus or growth strategy of each of them:

The marketing strategy: number of visits to the web, bounce rate or new followers in social networks, for example.

The sales growth strategy: average time to achieve a sale, average turnover per sale, expense to achieve a customer.

The human resources strategy: absenteeism, deadline to achieve objectives, talent retention rate, accident rate.

The KPIs will give you a global vision of your business that will allow you to make more efficient decisions focused on optimizing all the resources you have at your disposal, both to start up and to achieve sustained growth.
Also Read : Philanthropy As An Engine For Global Collaboration