Applications That Consume More Battery In Your Mobile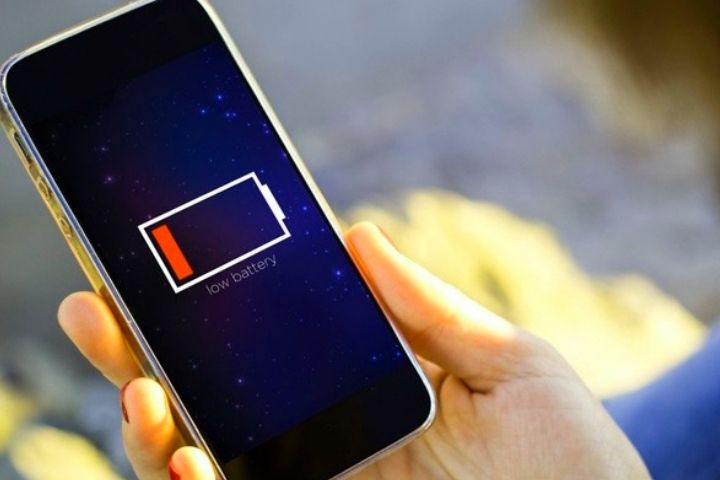 Applications That Consume More Battery In Your Mobile : Technology advances day by day in a dizzying way. Both the mobile phones and the applications installed within the same phone do not stop updating periodically in which they include various novelties with each update. These advances and improvements mean in many cases that some applications need a greater use of the battery, and therefore, it is damaged little by little over time. 
Some of the applications we install do not require excessive use of the phone's processor, but others can very quickly reduce the battery life of our mobile. Do you want to know the applications that consume the most battery in your mobile? We show you which ones they are thanks to a study conducted by the security company Avast.
Applications With Higher Battery Consumption
So far most mobile phones work with lithium batteries but, as time goes by, new systems will appear that make the batteries last longer and longer. Even so, today's mobiles are able to withstand a night without having to plug in the charger.
As we have already mentioned, the battery life depends largely on the use we give to the device throughout the day. Users who normally use the mobile phone as a way to communicate through messages and calls will hardly notice that the battery decreases rapidly. However, those users who need to use different applications throughout the day will see the battery storage reduced little by little.
Most of the apps shown in the Avast study are very popular, and may currently be installed on your phone. With this we do not mean that you have to uninstall them, but that you do have a control of their use to avoid having to change the battery of your mobile soon.
Facebook
It is not surprising to find one of the most popular applications within the Android PlayStore or the Apple AppStore. The truth is that the application of the best known social network in the world is very heavy, and so far, it has not turned out to be well optimized for use on mobile devices. So much so, that Facebook's team of developers has created an alternative version called Facebook Lite, much lighter to use on our phones.
In addition, as you know, the official Facebook application does not allow you to send messages from the application itself, but it is necessary to download "Facebook Messages" to be able to send or receive messages from our friends. 
WhatsApp
We all know her, right? It is one of the most popular applications around the world and also one of the most battery consuming. Many of the applications listed need to be activated to start working. The same does not happen with WhatsApp. Once you turn on your phone, the app is in the background, do you know why? Because it needs to notify you at all times of the messages you receive. It's that easy. For this reason, WhatsApp is one of the applications that takes the least time to devour the battery of your phone.
The use of the app itself is not a big energy consumer, quite the contrary. What makes it wear out the battery of your mobile is its use in the background while your phone remains on.
Netflix
Any streaming service of both videos and audio can not be missing from a list of applications with higher battery consumption. In addition to Netflix, we could also include applications such as Spotify or Youtube. These three applications need to load both audio and video so that you can make use of the contents offered in the app.
They won't just ruin your phone's battery. If you do not realize and use the application without being connected to a Wi-Fi network, the data consumption offered by your company will also be reduced and you could run out of them at that moment.
Google Maps
The package offered by Google is a powerful battery consumer for our mobiles. The question to ask is, are Google apps worth it? I think so. Applications such as Gmail, Google Chrome, Google Assistant or Google Maps save our lives daily. How many times have you had to go somewhere and had no idea where I was? Well, Google does know.
Among the applications that consume the most battery of your device, the Avast study collects Google Maps as the most, due largely to the use it makes of the GPS of the mobile phone.
Amazon Shopping
The official Amazon application is not very optimized for mobile devices and it is quite curious that an application that is used to buy products on the Internet consumes almost as much battery as Netflix, Spotify or Youtube, applications for the playback of streaming content.
The problem is that the Amazon app tends to run in the background with the aim of notifying you of new prices and available offers. For this reason, unless you use it constantly and need its notifications, we recommend that you enter Amazon through your mobile browser and uninstall the application. This way you will get the battery of your phone to last a little longer.
With this list we do not want you to go crazy and start uninstalling them all, but we do want you to know what applications they are. Many of them are necessary for day to day, while others serve as entertainment and we can not live without them. Do not stop listening to music from your mobile or watching Youtube videos just because they are applications that wear down your phone's battery a lot, but keep them in mind if you need your phone to remain with a good percentage of battery.