How To Set A Company Goals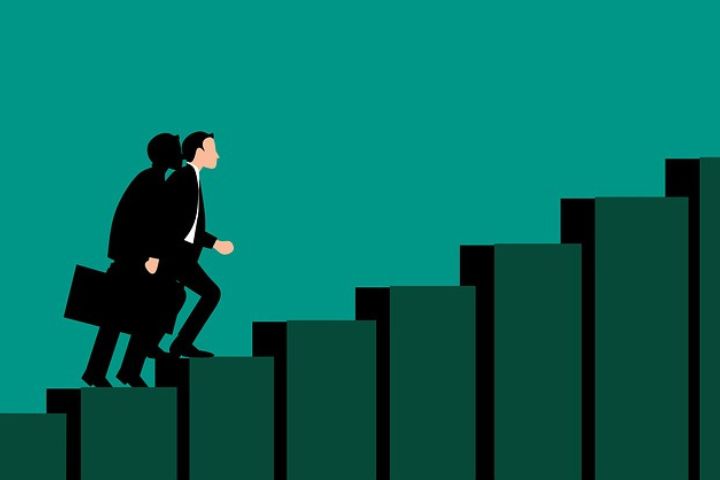 Business or Company goals are the ultimate purposes to which a company is directed and serve to establish the actions and plans to be fulfilled to achieve these ends. These goals guide collective efforts and give meaning to the activities carried out within a company.
Difference Between Business Goal And Objective
Many times we use the term "goal" and "objective" to refer to those things we have or want to achieve. However, each of these concepts has its particularities:
Objectives:
They are concrete tasks that must be carried out according to a specific program.

To achieve them, you must have realistic planning that indicates how the desired end can be achieved.

Goals in themselves are not an end, but serve to achieve other larger goals or a higher aspiration.

Success or failure in their fulfillment is measurable because it is established when and how they are expected to be achieved.
Goals:
They are based on future ideas or projections and may change over time.

They do not require planning, but they do guide business activities.

They are the end to which all the activities of a company are directed and serve as the final destination to which a team is directed.

Their compliance is not measurable, as they can only be satisfactorily met or not.
Although goals and objectives are not the same, you should keep in mind that both elements complement each other. According to all the above points, it can be said that objectives are the steps that companies must meet to achieve their goals.
Types Of Business Goals
Although each company has its own processes and sets goals at different times and rhythms, we can affirm that there are three types of goals:
Short-term goals

Medium-term goals

Long-term goals
Continue reading to learn about the characteristics of each of these three types and their main differences.
What are a company's short-term goals?
Short-term business goals are aspirations that can be met in the immediate future. They generally depend on decision making in a reduced window of time (of just a few weeks or months) and affect the day-to-day operational plans of companies directly. Therefore, compliance is usually delegated to specific workers.
These types of goals can be confused with short-term goals, but it would be a mistake to assume that they are the same. We could say that these types of goals are the ideal or purpose that is behind the work plans and immediate objectives.
What are the medium-term goals of a company?
Medium-term business goals are purposes that companies plan to achieve in a moderate time. These goals can be distributed among the entire work team, since their fulfillment can involve a lot of effort and a considerable investment of time.
Keep in mind that every company is a world, so the paces of work and aspirations over time can be very different. For example, a large and consolidated company in the market may have medium-term goals for the next 10 years, while a young enterprise may set such goals for the following year or months.
What are a company's long-term goals?
Long-term goals are the ultimate goals to which a company is headed. Whether it is small businesses or we are talking about transnational companies, these types of goals are the point that you aspire to reach at some point and that determine the life of the company.
These goals do not have a defined time, as they can be set in dozens of years or even from a projection of several generations. For example, some visionaries founded great companies more than a century ago that today continue to pursue the same goals.
Vacuum high
A goal is an ideal and, therefore, you should not limit your imagination or think that your dreams are minor things, even when we talk about business. If you have a concern and want to make it a reality, you must get the idea that this project can be achieved. Therefore, a first step to define your goals is to find that end you want to achieve.
Remember that business goals do not have to be met tomorrow and that you can set these purposes in the really long term. Dreaming is the first step in outlining your future.
Define your priorities
All people have purposes in life. However, many times we have to choose which goals we should prioritize in order to achieve them and not waste too much time trying to meet them all. To succeed in this mission and avoid the risk of failure, it is important to define our priorities.
Once you have let your imagination run wild and you have identified what things you want to fulfill and in which you want to dedicate your time and effort, it is time to anchor one of those ends to reality. This will be your priority in mind.
Analyze your capabilities
To fulfill a goal (whether it's a business dream of your own or a collective entrepreneurial goal) you don't have to stick solely to your ideals. At this point it is necessary that you are aware of the commercial context in which you live and your capabilities and your work teams to weigh the time, quality and success in fulfilling these purposes.
Keep in mind that the world is constantly changing, so your goals have to be flexible and open to modifications. You should also consider your skills and the strengths of your company to be realistic and not lose your way.
Set up your plan
A business goal is useless if it is not accompanied by a strategy to achieve it. If you have defined your goal and know your capabilities to achieve it, the next step should be simple to achieve. In your planning you must take into account the definition of particular objectives that will gradually help you reach the final goal you have set.
Rely on a good work methodology that fits your company; remember to use that goal as a compass for decision making and organizing work within the company. We recommend using SMART lenses as a starting point.
Also Read : Market Segmentation