5 Tips To Boost Your Company's B2B Marketing Strategy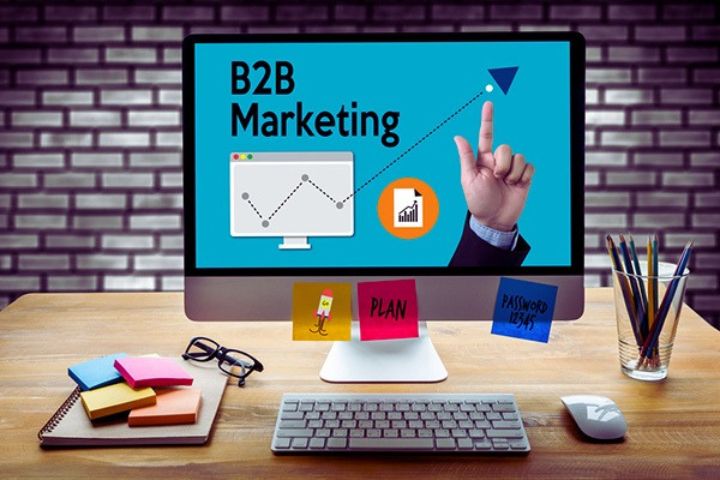 Creating a B2B marketing strategy requires planning. The first step will be to previously study the activities that generate ROI, to improve the visibility of the brand and boost conversions. If a good strategy is built, solid and lasting relationships will be created with customers who have shown interest in the products or services offered by the company. B2B marketing techniques are a very cost-effective and measurable way to improve brand awareness and increase sales. There are many benefits that can be achieved if the actions are well planned.
B2B Marketing Strategy: 5 Essential Tips
Invest time in defining your buyer personal
A buyer persona profile is a semi-fictional description of your ideal customer. This helps brands focus on the characteristics and aspirations of the people they want to target. You should create a buyer persona profile for each market you target and review it regularly to reflect the changing needs and profiles of your customers.
Brands do not need to reach the whole world but must focus on knowing what their customers are like and where they are, in order to offer them exactly what they need. This is where B2B marketing is key to reaching the right people. For that, there are some questions that are important and that must be done beforehand to define the profile of the buyer person:
Who are our target buyers?

What do they need from our company and why?

Which RRSS platforms do you prefer and why?

Who are the opinion leaders or influencers you trust?

What are our inbound marketing goals and objectives?

How will KPIs and targets be tracked?

What resources do we have (talent, tools, etc.)?
Choose the channels of the B2B strategy well
Choosing well the channels we are on is basic. You don't have to have a presence in everything, but focus on what interests us and where we know our customers are. When choosing B2B inbound marketing channels, a scattershot approach rarely works.
Some of the channels that exist, and that can work better are:
Corporate website: 
it is the heart of the marketing strategy since it brings together all the activities in the same location. In addition, it is usually the first contact that customers have with the company.
Search Engine Optimization (SEO) : 
Working on organic search engine optimization has many benefits. The content will be more visible to potential customers and high-quality traffic will be generated.
Ads and performance campaigns (SEM) :
Content Marketing – If we produce useful content, people will better understand our brand and products.

Email marketing: this channel allows you to offer potential customers useful content to achieve specific objectives.

Social Networks: They are an ideal channel to amplify the content and connect with the potential audience. In addition, it allows for the humanization brand.
Create a conversion funnel
Giving valuable content to customers who are not yet ready to buy is one of the best ways to gain trust and demonstrate the value of our brand and our products. For that, you have to understand the buyer's journey and how to get there. That is why it is important to create and understand the conversion funnel that can be divided into three parts. These stages allow you to decide which content best fits the different steps of the journey. This way you can map content and deliver it at the right time.
Top of the Funnel (TOFU): It is the stage of knowledge. It is the opportunity to attract potential customers to our corporate website or social networks.

Middle of the Funnel (MOFU) : Consideration/evaluation stage. It is the opportunity to convince potential clients that our company is the right solution for them.

Bottom of the Funnel (BOFU): It is the last stage, that of the purchase or the conversion.
Bet on marketing automation
Marketing automation is constantly evolving, and it can help any business choose B2B marketing strategies that really work. The competitive advantages offered by automation are many, these are some of them:
More qualified leads are captured.

Better qualification of new leads.

Database segmentation for better customization.

Nurturing new leads to the development and better opportunities.

Identify opportunities that are ready for sale.

Make our experience more visible.

Improve customer retention.

Monitoring and optimization of investment in marketing.

Increases the productivity of the marketing team.

Billable time savings.
Spread the success stories of your company
Testimonials or success stories are a very important indicator of trust in B2B marketing. They are a great way to show shopper or consumer satisfaction levels, build stronger connections with customers, and also drive new customer acquisition.
When posting reviews, detail the product that was purchased, as this will increase impact and direct potential customers to the correct testimonials. In this case, it is important to keep the content updated. Testimonials from a while ago lose relevance and can even end up being counterproductive as they can seem unreliable.
Importance Of Continuous B2B Marketing Training
Continuous training is essential in any company, and it is also essential when we talk about B2B marketing. This will allow updating, being up to date with new tools, and acquiring new knowledge and new skills. Not only this but also recycling and updating knowledge, optimizing the use of applications and programs, retaining talent, or adapting to digital transformation.
Deciding which are the best marketing actions that allow us to reach our customers is key to the success of a company. An effective B2B marketing strategy will help build trust and credibility. But for that, it is essential that there is a good planning of the actions that we want to develop. Knowing our customers, choosing the channels well, or taking advantage of automation will be just some of the actions that we have to consider if we want to optimize our strategy.