Tips To Make A Successful Blog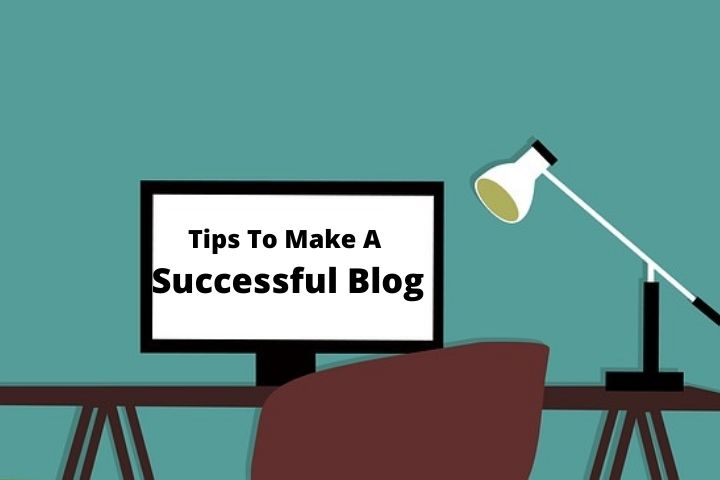 Tips to make a successful blog : The day after writing my first article, I was already informing myself of how to get people to read me, that is, how to get visitors.
Do you want me to tell you how my trip was until I could make a living from my blog? In this article I am going to tell you what were the actions that led me to have a blog with 25,000 visits a day from Google.
Before I start with the article, I have to say that I do not know how to program. When I started my blog in 2009, I had no idea about this world of the Internet, so if I could do it, you can too, with the right mentality and the necessary knowledge that I will name in this article. Here are the few tips to make a successful blog
Obsessive Mentality
I'm going to tell you the keys that worked for me to have a successful blog. I don't want to say that you should adopt this obsessive mentality to get more and more visits. There are other ways and mindsets to succeed with a blog.
I literally became obsessed with SEO (search engine optimization) and how to improve my blog to get more visits.
I had no idea about SEO nor were there videos on Youtube that explained how to do it. However, there were forums to ask for help.
This was the first forum where I asked for help knowing where to insert the H1 header. I remember that there was a user who responded badly to me when I inserted the html tags of the H1 directly into the title
However, I will always remember the response of another user reproaching him for his attitude and telling him "I do not want to imagine how your beginnings were".
No one starts knowing. You have to spend many hours learning about SEO and Blogging. That's where my obsession comes from. He spent much of the day working and learning. I just rested to exercise.
Learn SEO
I chose the path of SEO to get tens of thousands of visits daily. Obviously, the first thing I did was buy a domain of my own . For me it was a great technological leap.
A year later I migrated the blog to WordPress, paying for a hosting. I was helped by a system administrator to whom I will be eternally grateful. It had hundreds of urls with the date and month, images, links,.
Once you learn how to do ON Page SEO well, what remains is to work on Link Building or link building. This must be done very carefully. I took the list of the 20 blogs awards, health category and I was contacting one by one with all the bloggers offering to write a post on their 
The best way to learn all the disciplines that make up SEO is in English. It is a guide structured by chapters and created by Moz, the most important SEO company in the world: go to the guide
Learn About Online Marketing
SEO is just one of the many disciplines that make up Online Marketing.
There are other successful bloggers  who have focused on other disciplines of online marketing, such as email marketing and sales funnels promoted with Facebook Ads.
However, the basis of success for a blog is to generate content either written, in podcast format or in video format.
You have to have a content marketing strategy. This type of strategy is also part of Online Marketing. In this regard, we did develop a free written course on how to create a content marketing strategy. 
Constancy
When you think about how to get visitors every day of the week, including weekends, it is very easy to be constant, that is, obsession implies perseverance.
The results are a long time coming. If you know a lot about SEO and Online Marketing in general, it will cost you less to achieve your first income.
However, even if you dedicate perseverance to finding a topic that you like that is aligned with your strengths (knowing how to write to write articles, knowing how to talk to make a podcast, making videos for Youtube), the results will not arrive until 1 year from now.
Interact With People In Your Sector
It is what is commonly known as Networking.
I have failed on this point. However, it is a very important feature to grow your blog. Attend events to meet people who have your same interests and establish a lasting relationship.
Conclusion
Obviously there are more actions you can take to have a successful blog.
Within each of these tips you can go much deeper. We've only seen the tip of the iceberg. However, it may be enough for you to internalize and apply these tips as best you can.
If I had to stick with just one piece of advice to succeed, it would be: perseverance.