The Best Huawei Smartphones On The Market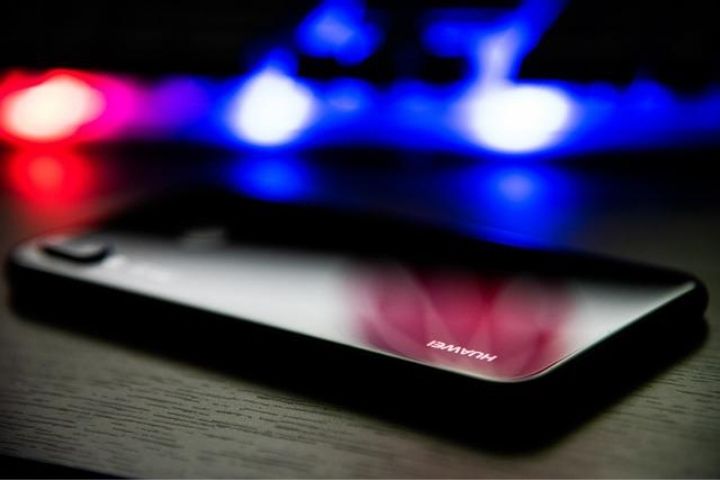 Huawei has demonstrated in recent years its ability to create quality smartphones adapted to users with different needs and budgets. If you are considering buying a new device from the brand, check out the best Huawei smartphones that fit your budget!
Huawei Y6s 
Choosing a low-end phone for less than 200 dollars is always a choice of reason. The Huawei Y6 is a good choice if you are looking for a phone that meets 3 requirements: 
It must be a multipurpose, durable and easy-to-use phone 

You can take average photos to share them on instant messengers like WhatsApp or Telegram 

Let the mobile simplify our lives
I was able to test this phone for several weeks. It helped me remember what a cell phone was a few years ago: a phone to communicate before anything else. Therefore, the Huawei Y6s may be liked by those who do not live attached to their phone or who use it simply to communicate through social networks or make calls. This type of user snubbed by the big brands exists and I think they could feel very comfortable with this model.
Model Is Designed For, Shall We Say, Heavy Use.
This model is relatively large (156.3 x 73.5 x 8 mm) and moderately heavy (150 g).

This model has a 6.09-inch screen with a resolution of 720 x 1560 pixels.

This model is not far from the best sound level category.
Huawei Mate 30 Pro
The Huawei Mate 30 Pro meets all expectations, of course you look at its data sheet and hold the phone in your hands. It is beautifully designed and tries to optimize the smartphone experience from all points of view: screen, camera and performance. What more could you want?
Huawei has dared to remove the volume control and offers a touch function that provides another type of interaction. You have to take some time to get used to this new control in order to appreciate it. Battery and camera performance are impeccable. For all these reasons and more, we give it a score of 4.5 out of 5 points. 
This model works with EMUI 9.1.0 (compatible with Android 9)

This model measures 7.3 x 0.8 x 15.8 cm and weighs 198 grams

This model has a new 2.86 GHz Kirin 990 Octa-Core processor

This model offers here LTE 21 (up to 1400 Mbps), dual-band Wi-Fi AC, Bluetooth 5.1, NFC, infrared and USB-C 3.1
Huawei P30 Lite 
If you have a budget of less than 300 dollars, the Huawei P30 Lite may be for you. The camera follows the lines of the P30. It offers a sleek and slim body with a triple rear camera module. The fingerprint reader is accurate and fast despite the fact that the mobile costs less than 300 dollars.
This model has a Full HD+ IPS screen with a Full HD+ definition

This model has a Kirin 710 octa-core processor

This model has 4 Go of

RAM

This model offers optimal performance for its price range 
Huawei P Smart 2019
The Huawei P Smart 2019 is the cheapest alternative on this list. Its strengths are its excellent price/performance ratio, range and display. The weak points are the audio and the camera experience, at least compared to other models of the brand. 
The Huawei P Smart 2019 has a 3400 mAh battery. The battery proved powerful enough to survive our tests and will see you through the day. The two main cameras of 13 and 3MP are quite disappointing in low light conditions. However, if you use your smartphone to send messages, browse and use social networks, the P Smart 2019 will make you happy.
This model is very easy to manipulate

This model has a 6.21-inch LCD screen with a resolution of 2340 x 1080 pixels. The screen reproduces colors very well and has excellent brightness.

This model has a Kirin 710 SoC processor

This model offers 3 GB of RAM and 64 GB of internal expandable memory.
Huawei Nova 5T
The e phone offers high-end equipment at a competitive price. However, it is a copy of the Honor 20. Although the Nova 5T is classified as "mid-range" in many stores, it is truly a high-end device. The difference is that it is much cheaper than the competition. There is plenty of storage space. After installing the necessary apps, I had nearly 110GB left over for photos and games.
The model has a 6.26-inch LTPS screen with a resolution of 2,340 x 1,080 pixels or 412 DPI

The model uses a 48-MP sensor with f/1.8 aperture and autofocus as its main camera.

The model has a battery that can last up to seven hours (with heavy use the phone lasted almost two days. It is common now in this price range)

The model has the peculiarity of having the fingerprint on the side of the device