Strategic Marketing In Social Networks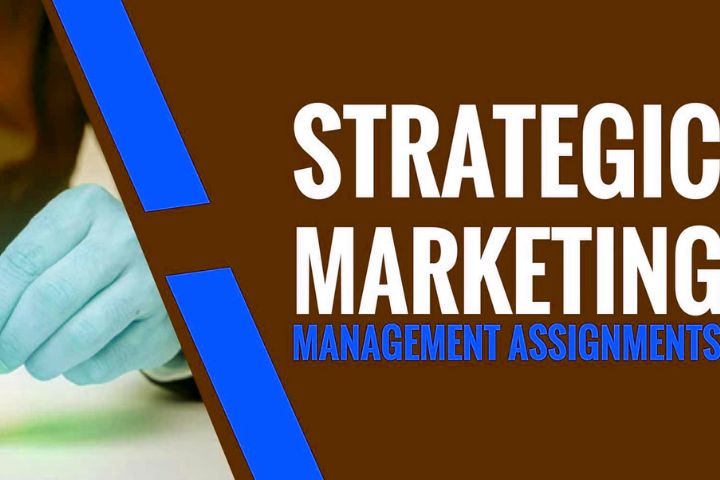 In this post I will explain the great advantages of using strategic marketing in Social Networks. I will teach you the importance of the Strategy if we know how to apply it to our actions in Social Media.
What Is Strategic Marketing?
Strategic marketing seeks to identify the business or market opportunities of a brand or a company, in order to design a marketing strategy to help the growth of the business and obtain customers and / or sales.
These are the main actions of strategic marketing:
Market and product analysis.

Segmentation.

Positioning.

A mix of previous strategies
How To Use Strategic Marketing In Social Networks?
There are those who think that Networks are only channels where we can communicate and disseminate our content, but the truth is that this is a very limited perception of the true potential that they can have if we know how to apply a good marketing strategy in Social Networks.
It could be said, without risk of any doubt, that the common use of dissemination that is normally made in the social environment is only the tip of the iceberg of the actions and strategies that we can carry out to meet different objectives. It is for this reason that I consider that a marketing professional must always be strategic in Social Networks, since designing and executing a good strategy will allow us to:
Have the best map to guide us on our social journey.

It will set us apart from our competitors.

Work in an organized and above all measurable way.

Take advantage of the immense potential that constitutes the Social Environment.

Connect with other professionals in our sector.
5 Social Media Marketing Strategies
Strategic Relationship Marketing
The objective of this marketing strategy is to connect with other professionals, and generate relationships that add value and benefits to both personal brands.
In my opinion it is one of the most important strategic marketing actions and the ones that can bring us the most benefits, and that will help us grow exponentially if we know how to create alliances with great professionals.
This strategy is very common and used in the Social Environment, although normally these agreements are always treated privately; private message, email or phone.
If you are a professional who has little "punch" in the Networks it is probably because you have not considered including in your social strategy a highlight such as having a network of very important social contacts.
When this happens our social impact can be multiplied by 20 or 30 and we can reach hundreds of thousands of people in a few hours, a reach that would be totally impossible if we used an individual strategy and without third party collaborations.
Before social channels appeared, it was more difficult to reach this type of professional agreement, since connecting with other professionals was much more difficult and was reduced only to certain very specific spaces.
Strategic Marketing in dissemination
This may be one of the agreements or achievements of relationship marketing, and that aims to agree on the exchange of publications in the different social channels, but for this it is important that we have previously identified those professionals who publish high quality content and who can complement and feed our social presence with publications.
And you, have you reached any such agreement?
Strategic Marketing in the analysis of similar companies
There are those who think that the analysis of the competition serves to copy those actions that have worked for companies similar to ours, but it is not so, this analysis seeks to learn from the good work of other professionals to help us in the design and execution of new actions.
Today we can count on great tools to be able to perform a complete SEO, SEM and Social analysis of any company similar to ours and be able to extract aspects such as:
The keywords that are attracting the most visits through the search engine.

Analyze your ad campaigns in Adwords.

Analyze the most popular content on Social Networks.

Analyze the niche chosen for the generation of content.

Analyze the format and theme of the content they publish.

Analyze the target to which they are addressing.
Tools you'll need:
Alexa: We may access analytical and demographic data of people who visit a website.
SEMrush: An essential tool to make a good analysis of the SEO and / or SEM competition.
Followerwonk: We will have access to statistical and demographic data of the community of followers on Twitter of any company.
Klear: Tool with which we can analyze the social presence of any company or brand. This is a tool that I love and where we can extract very interesting data.
MetricSpot: We can analyze the activity on Twitter of any account and extract very interesting data such as:
Tools you use to publish on the Networks.

Daily publication frequency.

Know which are the users who mention this brand the most.
ahrefs: We will be able to analyze where other companies are getting the best quality links and which pages they are focusing their link building strategies on.
Bit.ly: In addition to being the most used tool to shorten links, Bit.ly allows us to know the social traffic that our competition has obtained in a post that has recently been published.
Follow.net: Extension for Google Chrome and Firefox that will allow us to perform a good SEO and Social analysis of the competition, and we can obtain very interesting data such as:
Social mentions.

Web mentions.

Site visits.

Origin of the visits.

Organic visibility in major countries.
If you want to evaluate any more tool in this line I recommend the post "35 tools for the analysis of the competition of SEO, SEM and Social Networks".
Strategic Marketing to increase our followers
There are many marketing strategies that we can apply to increase followers; some strategies, and particularly are the ones I like the most, seek to increase quality followers and always manually based on a good management of Social Networks, and other automatic methods that prioritize the increase of followers over quality of it.
How we can get quality followers:
With the design and publication of infographics of great visual and content quality.

Defining and betting on a communication strategy always associated with the quality of the content.

Actively participating in the Networks in those scenarios that interest us most, which will be determined according to the strategy we have designed.

Through a Social Media Content Strategy based on the demand or need of your audience.

Connecting with influencers in Social Networks, which is a strategy that will help you boost and make your work more effective in social media.

Knowing your audience very well and so you can know what content they are looking for, and what are the hours in which more followers are connected.

Publishing content in other relevant Blogs in your sector.

Participating and being very active in groups and communities.
Strategic Marketing to promote Social Authority
A recent study shows that social authority has a strong impact on engagement in Social Networks, in this way the greater the social authority of the brand that publishes, the more RTs and favorites it will get on Twitter.
In addition, this authority in Social Networks has always been an important factor to improve personal branding and is even one of the factors that are evaluated in jobs 2.0 when hiring a professional.
Given that many of the most demanded profiles currently in Spain correspond to 2.0 profiles, improving the personal brand of any professional has become a fundamental aspect to get to have a better curriculum 2.0.
Another interesting aspect in the study is that tweets with images generate more than double the retweets and almost twice as many favorites, this makes images become an essential content if we want to achieve great virality.
The strategy within marketing has a very important value, and if we know how to apply this strategic marketing in Social Networks we can achieve great benefits as a professional or as a company.