Three Ideas On How To Promote Your Business On YouTube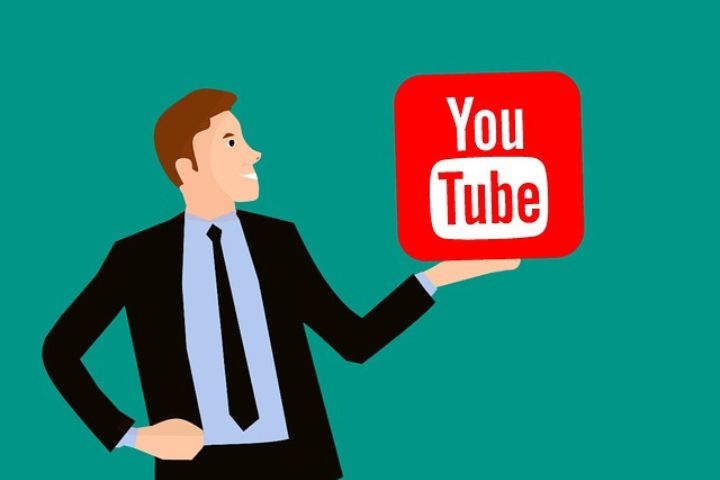 How to promote your business on YouTube : The consumption of videos is constant today. We can see demonstrations of how to make a cake while trying to lose a few kilos in the gym or the explanation about the best way to position our website on the first page of Google while we wait for the children to leave school. And the most widely used platform to do this is YouTube.
If you notice, YouTube's germinal moment has certain parallels with the birth of cinema. The Lumiere recorded the workers leaving a factory, while the three inventors of the platform did something similar. The first video uploaded to YouTube on April 23, 2005 is titled Me at the zoo, which lasts 19 seconds, and shows one of the founders, Jawed Karim, in a zoo with elephants on his back.
Why Be On Youtube?
Cast from Clay mentions that today, this platform does not stop growing year after year, it is the preferred among the youngest and is available in 90 countries. Uploading your videos to Youtube can give a leap of quality to your business just by following a few simple steps. The data speaks for itself. Based on a study, we tell you why you should be on YouTube and thus achieve greater visibility of your products:
It is the second most used search engine, only behind Google. That is, the impact of the videos you upload is enormous.
YouTube is owned by Google and, as we have said, Google is the most used search engine. What does that mean? Well, their positioning results are very good. If you look, it is quite common to find videos of the platform on the first page of the search engine.
We can browse the platform in more than 80 different languages. So, if you want to internationalize your business, you can not stop uploading videos to YouTube. The possibilities are limitless.
The fact that it is a video platform generates a lower content abandonment rate. This means a longer viewing time than other media.
So, if you have already convinced yourself that it is a good idea to promote your business on YouTube or if you already have your Channel on YouTube and want to improve its operation, we will help you turn it into the best tool to promote your business. Read carefully the following five keys and you will surely get it.
Be Consistent
It is possible that you have ever uploaded content to YouTube, that you have done it with the greatest enthusiasm and it has taken you a great effort. However, the visits you receive are much less than you expected. This can lead to a sense of frustration. Fight it.
Let us pay attention, for example, to the Latin poet Ovid, considered one of the greatest sages in history: "The drop pierces the stone not by its strength, but by its constancy." We, who are not poets, tell you in other words: Be consistent.
A good idea to get that consistency to lead us to success is that, sometimes, we dedicate the space of our channel to topics that are fashionable. Always, of course, that they can be related in some way to the content we want to sell and, at the same time, be interesting for the largest number of people.
If you want to promote the products of your costume store, do not limit yourself to showing the items you have. Take advantage, for example, of the upcoming release of a Star Wars movie, find out and explain in a video how the costumes of the original films are made. There are millions of followers of the saga!
Just because they are fans many will see your video, even if buying a costume is not in their minds at that moment. Then, show them the pieces you have related to the theme. Surely more than one will not be able to resist and will click on the buy button. With the information you've given it, that costume will have value to the buyer they lacked before they saw your video on YouTube.
An example of this viralization capacity is a famous youtuber, Jaime Altozano. He is a musician and has a dissemination channel in which he explains in depth musical aspects of any style, from Bach's Fugues to any soundtrack of a film. He maintained a sustained growth of followers until he decided to analyze a theme of the latest phenomenon of music in Spanish, the singer Rosalía. He did it in detail, explaining each chord in a simple way.
He took advantage, then, of the virality and the large number of followers of the singer and did so by offering quality content. So much so that even Rosalía herself thanked him for the video. In just a few weeks his number of followers multiplied. To the point that they say of him that he is the only youtuber that everyone likes, even those who do not like YouTube.
What we want to tell you is that the rigor and ability to create content of viral themes is a guarantee of success. And it is exactly what YouTube rewards when it comes to positioning your videos. So your business needs quality videos. Because YouTube encourages quality and interaction.
Now, what are the requirements on which the platform is based to decide that a video has quality and deserves to be at the top of the list?
Shares

: The number of users who shared the video on other social networks such as Facebook or Twitter.
Favorites

: The number of people who added the video to their favorites.
Number of likes

: If your content is filled with thumbs up, YouTube also moves you up in visibility.
Retention

: The higher the percentage of users who see each of the content you upload, the better.
Subscriptions

: YouTube knows that if many people subscribe to your channel it is because you are doing things very well and you are getting them interested in your product.
Comments

: That they talk about your videos is always a good sign. That means people are interested in seeing them.
Be Active And Interact On YouTube
You have to think of your YouTube channel as a physical place where you sell your product. So just as you dialogue with your customers, listen to them and advise them, you must share impressions with the users of your channel.
Do not forget that your potential customers are many, that YouTube has 1,900 million monthly registered users! Find your niche and make a community of people interested in your videos and products.
In The Youtube Creator, Playbook for Brands they explain it: "YouTube is sponsored by a highly connected and participatory young audience." And ubiquity is another major difference from other traditional audiovisual models: "Unlike television, YouTube lives everywhere as it is accessible on hundreds of millions of mobile devices around the world."
And the youngest maintain and reward an active attitude. A fact that must be taken into account in that sense is that, according to a study developed by Pew Research Center, "94% of Americans between 18 and 24 years old use YouTube". To connect with them is to put our business in the future.
When a YouTube user is shocked by a piece of content, they don't usually hesitate to comment. Whenever you can, answer, contribute things. And do not hesitate to participate in other forums that can give you visibility. Be an active member of the YouTube community. When you visit your neighbors, if you are nice and bring them things, they return the visit. Act the same on YouTube.
Calling your users to participate is another guarantee of success. Ask them questions about your videos, offer them some prize, that they feel that the channel is theirs. No master classes, talk to their faces, let your business be a friend. Because users have the need to share and join conversations with other users. And this need can be taken advantage of by your brand. And if you have the ability to make this interaction original, all the better.
One of the most successful cases in recent years and focused on originality and interaction with the user is that of the CLIF Bar campaign, an energy bar. The brand created a campaign on YouTube in which the video stops and asks a series of questions to the user. Depending on whether he responded in one way or another, the video unfolded in one way or another.
This caused many people to watch the video over and over again, choosing different options. The advertising videos that can be skipped are viewed in full by only 15% of users. CliF Bar was seen by 54%.
 Share Your Videos On Social Networks
Among those who like to analyze and design strategies for companies in social networks there is a famous phrase that is repeated insistently. Its author is one of the greatest specialists in them, Godfrie Bogaard: "In the past you were what you had. Now you are what you share."
Research from the Booth School of Business at the University of Chicago published by the journal Psychological Science claimed that social networks generated a greater need for connection than they generate from consuming alcohol or tobacco. And in this constant connection sharing is the essence of behavior.
And it's toward that need to share that we should direct our YouTube channel. It is not enough to stay with the video anchored on the platform and wait for them to come and see us. Can you imagine receiving the video of your wedding and not meeting with some friends and family who were invited to discuss it together?
Well, the same thing happens on your YouTube channel. Only your community is much larger, you have many more friends spread across the network. And just in case they do not know firsthand that you have released a new video, we have to notify them through the usual channels of friendship and these are social networks.
A research conducted by Pew Research Center in 2018 and that correlates the networks used by different users, makes it clear that those who use YouTube usually participate in other social networks as well.
Also Read : Operational Marketing