Humanize Your Marketing Strategy On Social Networks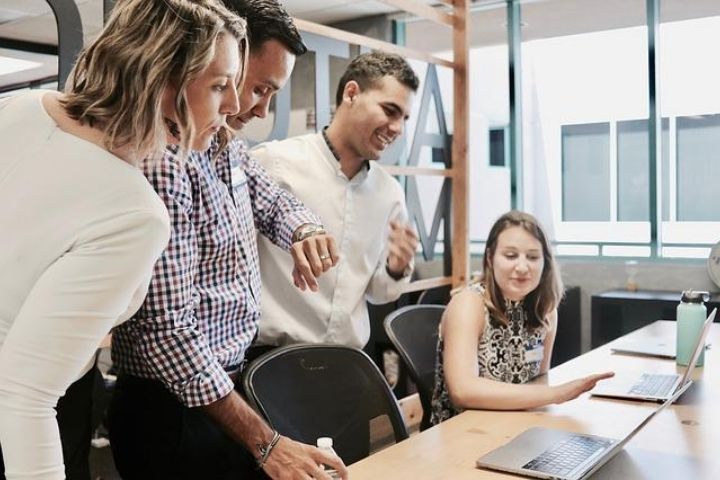 To properly build a marketing strategy, it is necessary, on the one hand, to learn the lessons of the past and on the other hand, to be on the lookout for what is being done at the competition. Today, companies have made many changes, especially in terms of internal processes, and have adapted to the new expectations of their customers. One of these expectations concerns communication through social networks*. 
This is because customers are starting to get used to conversing with chatbots for fairly simple questions. But when they want to get answers quickly, they address businesses via social media. Therefore, not only is it important to have a brand voice to remain consistent across these different communication channels, but also to rely more and more on new technologies, such as AI, to humanize the conversations that the company wants to deliver.
Trends: The Key Marketing Tactics That Have Emerged This Year
In marketing, social networks are the most used channel in 2022. Indeed, according to a recent study 39% of companies have invested in social media marketing this year, and 8 out of 10 companies have already planned to invest in 2022. The tactics deployed in terms of marketing on social networks are quite diverse but the main ones remain quite classic with for example the live video used by 47% of companies and hashtags by 43%.
One tactic stands out all the same, with social listening that is acclaimed by 64% of companies. Remember that social listening is a proactive strategy when it comes to using social networks. It's about taking a step back to understand how your brand is perceived and understood via the different social networks; but above all to identify exactly the profile of the people who are really customers of the brand. 
Indeed, according to Forrester, more than two-thirds (68%) of Internet users are not interested in the content published by brands. Listening to your audience and your expectations therefore makes sense. Thus, this macro-strategy has become a real trend because the absence of face-to-face encounters has given rise to a wave of digital content creation. 
To stand out, organizations have therefore decided to establish a direct relationship with their audience to support, engage and convert them into ambassadors. To do this, new technologies are also at the service of marketing strategy actions.
Conversion And Optimization, Trust AI Or Search Robotization
Not only are chatbots becoming easier to use and integrate into websites, but the artificial intelligence (AI) that manages them has proven itself, even if there is still the imperative of integrating knowledge in order to allow real satisfaction. These are probably the reasons why we are seeing a 2% increase in the number of marketers who use bots in their marketing strategy approach. 
And between 2018 and 2020, there is even a 190% increase in marketers who say they use it. Even if the customer does not necessarily realize it, artificial intelligence, in the sense of finding and reproducing the right information, is now integrated into most tools, which makes it possible to optimize the concept of human listening and expand its faculties to predict the expectations of the brand's consumers, particularly on social networks. Therefore, AI and the robotization of information searches are essential tools in terms of conversion.
For example, thanks to social listening, it is possible to optimize the personalization and targeting of advertisements, which necessarily increases their effectiveness. How? In particular, by creating content for which subscribers have a sensitivity, or even content that will surprise them but that, once online, will make them feel obvious. Concretely, a social listening tool works like a search engine. 
The keyword search system makes it possible to identify a type of personae associated with the brand, an essential step for a company that starts on social networks and / or that does not have the certainty of really knowing its core target clientele. Of course, there can be a gap between the profiles of those who talk about the company and those who are really customers and this is where human intelligence comes in. The "test and learn" will refine the searches, exclude personae related to a particular context in order to provide a more accurate analysis of the information that is reported by the tool.
In conclusion, this advent of social listening shows a very clear desire on the part of brands to better know its core target and secondary audiences. Seeking to reach as many targets as possible is no longer a relevant approach when the goal is to increase your turnover quickly. Only a strategy built on verified information will allow the success of the presence of brands on social networks and therefore reap all the benefits of search automation.
Also Read : Marketing Tools