Innovative Entrepreneurs Who Enrich The Ecosystem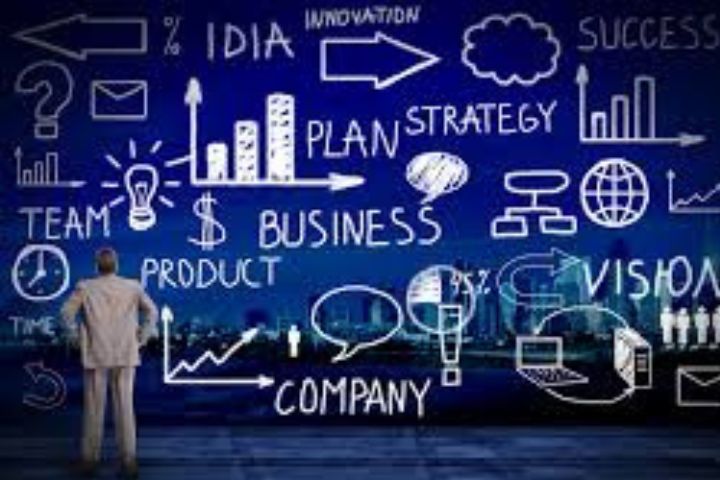 Innovative Entrepreneurs Who Enrich The Ecosystem : Only 14% of the companies founded or co-founded by women. 
Valeria Corrales: co-founder ValPat STEAM
Valga Valeria Corrales is more than a benchmark for entrepreneurship, who at her age has not yet had time to demonstrate her potential, as an inspirational case for other young technology lovers. A native of Huesca, Valeria Corrales is now 13 years old, four years older than when Emprendedores spoke to her for the first time. Back then she declared her passion for robotics and engineering and was a great consumer of tutorials, especially American and technological ones, and very active in social networks. 
Cristina Aleixendri, co-founder and COO of bound4blue
Cristina Aleixendri has a degree in Aeronautical Engineering, specializing in propulsion, from the Polytechnic University of Catalonia and has complemented her technical training with different programs in business management.
Elena Antón: CEO of Piecito Method
Elena Antón Rodríguez has a degree in Psychology from the University of Seville, a diploma in Podiatry from the same University, and a master's degree in Human Resources Management. During her university education, she collaborated with several research departments through a research grant from the Ministry of Education. 
Patricia Astrain: Founder and CEO of Recircular
Patricia Astrain is a chemical engineer specializing in the environment with extensive international professional experience. For 5 years she has been the founder and CEO of circular, a platform that helps companies and organizations identify opportunities to give their waste a second life with the aim of generating economic savings and environmental and social benefits. 
Maysoun Douas Maadi: Promoter Startup Commissio

n
Maysoun Doulas, awarded as one of the Top 100 women and fellow of the German Marshall Fund, is a councilor for Más Madrid and has been working on issues of economy, innovation, employment, and entrepreneurship in the city of Madrid for years.
Sara Azcona: founder and CEO of Raccorder
Computer engineer with many years of experience and entrepreneur in the innovation of cultural industries and projects with a focus on promoting the STEAM vocation among the new generations.
Carmen Baena: founder Winnova
An industrial engineer with a diploma in Senior Management from San Telmo Business School, Carmen Baena Sánchez's professional career has always been linked to the field of innovation and technology, with extensive management and leadership experience in organizations and collaboration as an expert in strategic development, management of innovation and entrepreneurship with public and private entities at a regional, national and international level. 
Susana Fernández, founder and CEO of ESCOACHING
Susana is CEO of ESCOACHING, a firm specializing in strategic consulting, talent development, and support in transformation processes. The firm, which has clients from more than 20 countries, has been operating since 2013.
Esther Elías, co-founder and CEO of FunTech Rocket
Esther Elías is co-founder and CEO of FunTech Rocket. It is a startup that is based on an online programming and code training platform for children between 6 and 14 years old, supported by games. 
Monica Blanco: CEO of Heimdall Technologies
Mónica Blanco Martínez is co-founder and CEO of Heimdall Technologies where they apply RFID (radio frequency identification) technology to transversally transform your company and product, with smart labels and DATA. The company is located in Córdoba and is made up of a multidisciplinary team of professionals. 
Carmen Bustos: founder and CEO of Soulsight
Founding partner of Soulsight, Carmen Bustos' main skill is to use creativity, strategic design, and the humanities to understand the changes that occur in society and their implications for business, with the aim of channeling change within organizations. 
Almudena Martín Castro: pianist, physicist, and expert in UX design
She is one of the young women who this year has joined Celera, the Spanish talent accelerator promoted by the Rafael del Pino Foundation, the Banco Sabadell Foundation, and the Francisco Soria Melguizo Foundation.
Rocío Cobo Pérez: United Nations
Degree in Law from the University of Granada, Master in International Humanitarian Law, Human Rights, and Operational Law, and member of the Illustrious Bar Association of Jaén since 2013 Rocío Cobo Pérez also has the certificate of Legal Advisor from the NATO School in Germany.
Thais Glod: Founder of InnoBound
Thais Glod is a metallurgical engineer, passionate about innovation and how innovative initiatives can improve people's lives and make the world a better place. In her 15 years of experience, working as an industrial researcher, undertaking and mentoring social and sustainable innovation initiatives and projects, she has realized that innovation often requires planning and management that many SMEs and/or startups cannot afford, reducing their resilience, competitive advantages, and internationalization opportunities. 
Mar Jufresa: Product director and co-founder of RepsCan
Mar Jufresa studied criminology, a specialty that she now has the opportunity to put into value as product director and member of the RepsCan entrepreneurial team, a technological solution that improves the online reputation of people and companies that feel defamed or outraged online. within the vertical of Legaltech.
Sandra Isart, Corporate CIO of Nexus Energía and head of the Women and Technology committee at AUSAPE
Sandra Isart is, above all, passionate about technology and computing to which she has dedicated her entire professional career. After passing through companies such as PepsiCo or Accenture, she now works as Corporate CIO of Nexus Energía, an activity that she combines with the position of Women and Technology of AUSAPE.
Alba Vicente Olmo: McKinsey "Next Generation Women Leaders" Award
Alba Vicente Olmo is a telecommunications engineer, passionate about the world of technology, especially data and artificial intelligence. In addition, she was the first of her promotion in the degree in Telecommunications Engineering from the Polytechnic University of Valencia.