The Importance Of Google Maps And Reviews To Consumers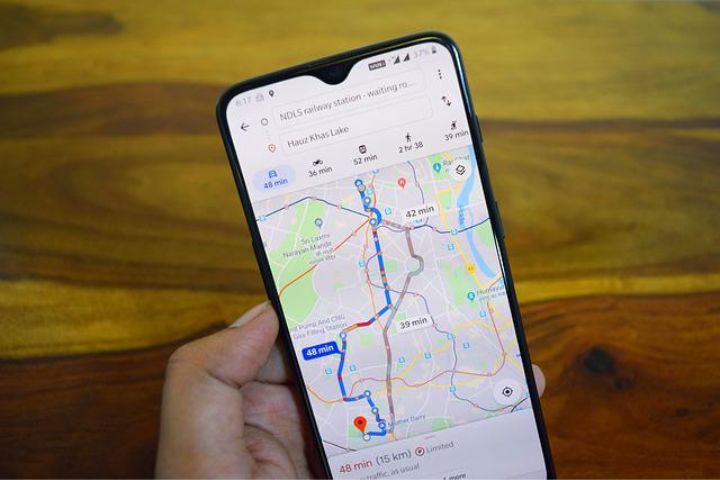 Google Maps : One of the practical points on Google's engine is to quickly find information there. You will tell me: logical for a search engine! Certainly, but Google does it well and allows companies to have a personalized listing in addition to the rest. We will see in this article the interest of giving it a little time and the different essential features.
Working With Google My Business
The card we are talking about here appears when you do a search on a company. For example, by searching for a company, the card in question will be proposed (image opposite). This listing is created via the Google My Business site and simply asks for a verifiable physical address. This insert allows you to highlight several pieces of information:
The name of your company + its activity

Physical address

One or more phone numbers

The address of the website

Schedules

The possibility of indicating the occupational category(ies)

Indicate the different services or certain technical points (payment methods for a restaurant for example)
This is a summary giving a first glimpse to Internet users. This makes it easy to find contact information and, for those who want more details, the card links to the website.
What's more, with a validated address, your business will appear on Google Maps.
Better local visibility
The primary interest of such a listing is to improve your presence locally and therefore potentially increase the number of visits to the site or contacts. Google's goal is to deliver relevant content in response to a local query. All the information entered in the sheet allows Google to draw a portrait of the company. Portrait that he will be able to match different requests of Internet users if it is relevant.
Let's continue with the example: you are looking for an agency for your site and want to work for a Marseille company. One of the possible searches for this is: "Marseille web agency". By typing this query, Google understands that you are looking for a local business and therefore usually offers results related to Google Maps first. The engine will make sure to offer you companies present in Marseille and relevant with your request. You will be able to end up with the result opposite.
As you can see, this includes the main information of the sheet above with: address, telephone, website, schedules. And this is where this Google My Business listing is important because it is a real lever to increase your visibility locally on your business.
Review management
One point that we have not yet dealt with, but it is essential, is that of opinions. As you can see from the catches, the sheet presents a star system (from 1 to 5) to give an opinion on the company. The insert shows the user the average rating on the total number of reviews.
This is a central point because Google attaches great importance to it and it will not be trivial for your business either. The fact of having a card gives directly the possibility to Internet users to give their opinion. This is not an option that can be activated or deactivated at will. Reviews are part of Google's listing.
This means that it opens the door to positive reviews (obviously) but also to negative reviews. Whatever your activity, it can happen to have a customer dissatisfied for different reasons and the sheet leaves him the opportunity to share his experience.
Despite the fact that you own the listing, Google believes that reviews are necessary for users and does not give the ability to remove them easily.
There are therefore several possibilities in case of negative opinions:
It is denigrating, insulting, containing racist remarks, etc. Here it will be possible to report the review as inappropriate and ask Google to remove it.

It does not violate Google's policies and cannot be removed. The best advice will then be to respond, as the owner of the card, with tact and professionalism.
Reviews and responses are visible to all. It is therefore a question here of managing your reputation on the internet. Responding too aggressively could be counterproductive even if you feel you are within your rights. Calm, openness and discussion are the key words in order to manage such situations. You will certainly keep the negative opinion (unless the user in question modifies it) but Internet users will be able to see your answer.
Conclusion
The Google My Business tool is essential in any visibility strategy. This is a real plus in terms of local presence and represents a relevant showcase for your business. Open to Internet users, it will be necessary to give it a little time to thank positive reviews and deal with negative reviews if necessary. Not to be neglected!
Also Read : Company Goals