All You Need To Know About Drones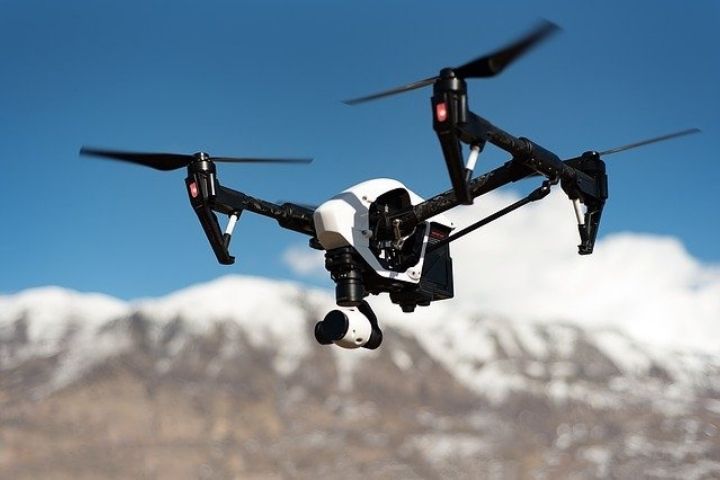 I would like to make it clear how we should proceed before showing the list with the best drones. To know which one you should choose , you first have to be clear about the use you are going to give it and your skills. For example, if you want to use it inside your home, then choose a cheap one, one of those that we have called toys.
For outdoor use, you should choose somewhat better drones. But you also have to think of something, and it is your ability to fly them . Although it seems simple, it is not so until you can control it properly. Therefore, perhaps it would be good if you used a mid-priced drone to learn and once you have the skills to move on to a more professional one like the DJI.
As always, we have prepared a list for you with the best drones so that you can choose yours:
Best Drones For Beginners
Syma X5SW Explorers
It is one of the best cheap drone brands that you can buy. Quadcopter with just over 600g of weight and a very competitive price. It includes a simple design and a 0.3MP camera with 640 × 480, something basic for capturing images and video. Easy flight thanks to its 6-axis stabilizer, flight assistance, etc.
Tomzon D25 RC
It is a cheap drone that looks like a toy and can fly in smaller spaces. This brand has managed to conquer this sector to gain a good niche. Among its most outstanding features are the 4K camera, the ability to capture photos with hand gestures and an autonomy of 24 minutes thanks to its two batteries.
Quadcopter Drone Hubsan H501Ss
It is a good alternative to the previous one, although its weight is higher and its dimensions too. It allows you to capture images and videos with good quality thanks to the 1080p HD camera. It highlights its GPS system and the auto-return function that works really well for its price.
Drones If You Already Have Some Knowledge
Potensic Dreamer 4K
It is a good drone from the prestigious firm Potensic that can have a long range within the control range and a high autonomy of 31 min. The maximum resolution of the camera is 4K. It is a drone that has little to envy the more expensive ones like DJI's, but for a price that is sometimes half that of some DJI models. It is precisely intended to compete with them in performance, but at a much cheaper price.
You can control it with your mobile device thanks to its 800m image transmission distance and its 5G Wi-Fi connectivity.
DJI Mavic Mini Combo
It is a not so expensive model from the leader in the DJI sector, with 30 min of autonomy and a medium control range by Fly APP, compatible with Android and IoS Mount a 2.7K and 12MP camera, priced somewhat cheaper than the Parrot, which is not bad for being one of DJI's "small" models. However, since DJI is the one behind this device, you can only expect good quality, complete functionality, and very good performance.
Best Professional Drones
DJI Mavic Air 2
When we talk about professional drones we must always look at DJI, with this model we have 34 min of autonomy and a very good quality camera to take 48 MP photos and 4K videos at 60 fps. Unlike Spark, in this case it has a very robust camera support with 3 axes instead of 2, which allows you to take images in a stable way and get impressive captures. Also, it flies at a pretty good speed and reaches a distance of 10KM.
DJI Air 2S Fly More
It is a "muscular" version of the previous one , with some improvements for a slightly higher price. Among the improvements, the range has been improved to 12KM and it has a resolution that allows recording videos of 5.4K / 30 fps and 4K / 60 fps. The rest of the features are similar to the Mavic, including this time better recognition of obstacles and ability to recognize the environment.
DJI Mavic 2 Pro
With similar characteristics,  with 31 min of autonomy , similar ranges and with a 4K camera but with a 1 "and 20 MP CMOS sensor. It has the same DNA, they are very similar and the equipment we find is similar, but the only difference is that camera we have talked about, which in this case integrates an incredible optical zoom, so you can zoom during the flight and capture more. details of what catches your attention.
Also Read : The Best Robot Vacuum Cleaners Of 2021