NFC: Discover The Technology To Pay With Your Mobile Phone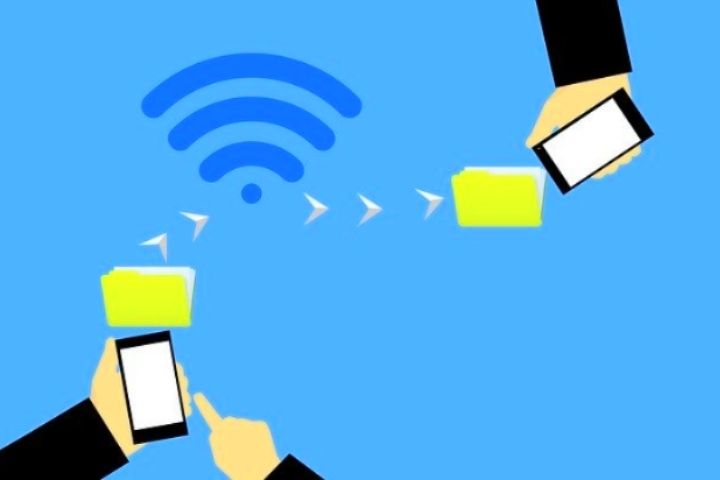 Still don't know what Near Field Communication is? If you want to know how to use this payment method, activate NFC and how to use it safely, keep reading this article.
What Is NFC?
The acronym NFC , Near Field Communication, translates to near field communication. So what is NFC and what is it for? It is a high-frequency wireless technology, but with a very low operating radius.
Just as 5G has been the evolution of the 4G network, NFC has led to the evolution of the 13.56 MHz band, the same technology used for traditional radio.
The NFC technology allows you to pay with your mobile phone, if you keep your device's data phone about 4-5 cm away. It is a process similar to the one you do when you use your credit card contactless.
NFC Utilities On Mobile
The mobile NFC has several utilities within our devices:
Make payments with mobile phones.

Access a hotel room through our device.

Identify ourselves in other systems with our NFC portfolio, such as loyalty programs.

Public transport cards, such as the subway or the bus.

NFC tags. They can be programmed so that when you bring your smartphone close to them, their configuration is modified.

Instant synchronization of devices such as speakers.

For certain video games.
How Can I Know If My Mobile Has NFC?
Now that we know what NFC is, you will wonder if your mobile has that function.
If you have an Android phone and want to check if it has NFC :
Open the quick setting panel from the top of the screen.

Some quick options to turn on or off will appear, for example WiFi and also NFC. If the icon appears, your mobile has NFC technology.

Another option to check if your device has NFC is to go to "Settings" and search for the term NFC. If your device has the NFC chip , you will see it appear.

You can also check it on the device box or on its characteristics sheet.
On the contrary, if you have an iOS device :
IPhone 6 or higher models have an integrated NFC chip.

If the iPhone is older than 6, it will not have NFC iPhone.
Pay With Your Mobile Via NFC
For those mobiles with NFC , if your bank is associated with an active payment app and the establishment where you want to pay has a contactless card reader , you have the possibility to pay directly from your device.
Some of the platforms currently available to pay with NFC are: Google Pay, Apple Pay, Samsung Pay , Bizum, Masterpass, Vodafone Wallet or Orange Cash.
If you wonder how to pay with your mobile through NFC, you will only have to link your payment cards to one of the platforms available on your device or through your bank's app.
On those mobiles without NFC , some banks offer stickers that stick to the phone and work like a card. Another functionality is that you can synchronize smartwatch and mobile and pay through your smartwatch .
How Can I Use NFC On My Mobile?
The NFC technology can operate in two modes:
Active : two devices with an NFC chip exchange data.
Passive : only one of the NFC chips emits information and the other receives it. This is how it is used for mobile payment.
Activating or deactivating mobile NFC will depend on the operating system of your device. Next, we will see how to activate and use this NFC Android and NFC Iphone technology :
Activate NFC On Android
If your mobile is Android, you should bear in mind that depending on the manufacturer it is possible that activating the NFC is different from one to another. A Xiaomi with NFC can be activated differently than NFC Samsung , since their versions of the system are different.
We will give you some general guidelines so that you can guide yourself, regardless of the model you use.
Open the shortcut menu by sliding down the top of the screen.

Look for the NFC icon.

Press to activate or deactivate.
If the NFC icon does not appear in your quick menu , you can activate it in the following way:
Go to "Settings" .

Select "Wireless & Networks . "

Press the "More" icon .

Search for NFC .

Press to activate it.
Activate NFC On IPhone
The NFC reader on iPhone does not allow its users to activate or deactivate it. The iOs operating system has limited use of this technology and can only be done through the Apple Pay app .
Also Read : The Best Robot Vacuum Cleaners Of 2021