Create An Online Store: Basic Principles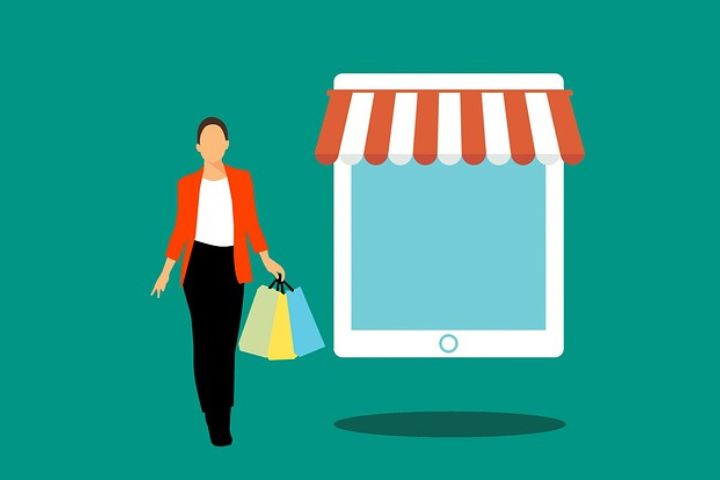 Create An Online Store : Following the correct strategy, every product is likely to be sold, which makes opening an online store easier than it seems. Thanks to the existence of a wide range of web store software with modular designs, no programming knowledge is necessary. In general, the applications are easy to use and provide the necessary instruments, as well as pre-built designs to create the platform that best suits the products . 
With well-thought-out online marketing campaigns and high-performing tools, you can get your stores and products to market quickly, efficiently, and in some cases, for free.
The Business Concept As A Basis
Niches are suitable for successful online businesses. First of all, you can start by carrying out a market analysis, in which information will be collected, for example, about the main competitors and the prices of their products. Consider if it makes sense to compete on price, or if it is not more convenient for you to stand out with an extravagant concept. 
Not always the cheapest store is the most successful and the one with the highest sales volume. In case there are news in the market regarding your articles, it is necessary to find out if the Internet is the appropriate platform for their distribution and to calculate the most profitable sale price for your business. It is recommended to think exactly where the strengths of the products lie and to highlight them especially in the presentation. 
In addition, it is convenient to clearly explain to the customer why they should give your store preferential treatment and also talk about its quality through, for example, fast and reliable shipments, the granting of guarantees, etc.
Capital And Formalities: How To Get Off To A Good Start
To be able to create an online store you need an initial capital. It is essential, in this regard, that a broad calculation be made when setting the necessary amount so as not to deviate from the initial idea due to the additional expenses that may arise. 
At the beginning, it is advisable to invest in becoming visible to both customers and search engines, so the costs for marketing initiatives, both online and offline, must be included in this calculation , together with data on stock storage and initial volume. of products. 
Since it cannot be taken for granted that the store will generate profits from the beginning, maintenance costs must also be taken into account.of the first month. These include both the expenses for the store's web hosting and the purchase of new products, as well as the remuneration of equipment components and other service providers such as distributors. 
Modular Designs And The Task Of Creating Online Stores
Today, simple design templates make it possible to build and operate online stores in a short period of time – as long as a concept for them has been drawn up in advance. 
The corresponding software applications contain, by default, templates optimized for mobile view. Inexpensive software systems for online shops are generally sufficient for small and medium-sized businesses. The higher-priced software systems mostly differ in terms of additional capabilities and features. To analyze what is really necessary you can use the free trial version offered by many providers.
Legal Foundations
The fundamental legal requirement when creating an online store is the aforementioned business registration. In addition to the trademark or trade name application, it is also important to take into account other concepts to be legally insured and avoid sanctions.
Legal notice 

Rights over photos and texts

Pricing

Return Policy

Conditions of use
Payment Methods And Shipping Options
When opening an online store, payment methods must be taken into account. If potential buyers can't find one that suits their preferences, they may turn to other types of sales platforms. 
Among the most demanded is payment by bank transfer, cash on delivery, credit card or PayPal. Interfaces for most common store-customer transactions are typically included in most store systems. To provide security and confidence to transactions with customers, it is recommended to use cryptographic protocols such as SSL