All You Need To Know About Best Smart Watches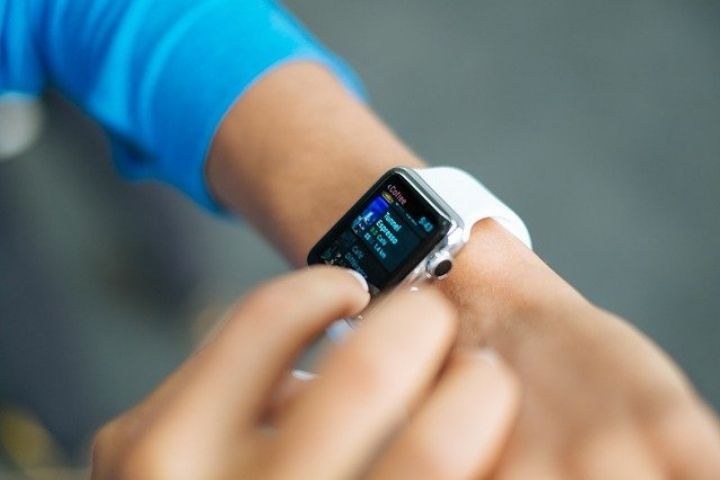 The smartwatch market is expanding more and more every day, reaching the point of having a great variety of men's models for all tastes.
If you are looking for a model that fits your personality and style, you will surely get it in this article in which we analyze the 6 best purchase options . We invite you to know its most important virtues and even where to buy them at the best price.
What Is The Best Men's Smartwatch?
To know which is your ideal model, it is necessary that you first know the best options on the market and the reasons why they earned a place on this list.
Umidigi Uwatch
Featured Features
This smartwatch from Umidigi unites great functions in a sporty yet elegant and tasteful design. Among them, its heart rate monitor stands out , which allows it to optimize the training of all types of athletes.
It has a battery that lasts up to 10 days of use and takes only 2.5 hours to charge is another of its virtues. In addition, it resists up to 50 meters underwater , this makes it ideal for swimmers. Its spherical design is 47 mm and 1.8-inch circular touch screen that withstands scratches.
It connects to your mobile via bluetooth and vibrates to notify you of pending calls and messages , even notifications from your social networks. It also highlights its calorie meter, distance log and even a sleep monitor.
As if that were not enough, it serves as an alarm clock and is compatible with Google Fit, Strava and others, allowing you to have access to all the records of your daily activities from your account.
Amazfit GTR
Featured Features
The huami amazfit GTR comes in a circular design in two different sizes , giving it a more elegant look and a more "traditional" watch format.
The 47 mm version has a 1.39-inch Amoled screen and its size allows a battery with autonomy of up to 74 days in clock mode. On the other hand, the 42 mm version has a 1.2-inch screen and the battery is reduced to a maximum of 34 days in basic mode.
Also Read : All You Need To Know About Virtual Reality
Apart from this we can find different finishes with leather or silicone straps in various colors combined with various case and bezel colors.
Huami's own operating system, Amazfit OS , is in charge of managing all the hardware that it incorporates: GPS + Glonass, Bluetooth, Optical Fc Sensor, Barometer, Accelerometer , etc.
All its equipment allows you to obtain advanced metrics in twelve sports modes including : Indoor running, outdoor running, hiking, cycling, stationary bike, open water swimming and pool, elliptical, mountain running, climbing, skiing and gym or fitness.
Logically, it is compatible with iOS and Android and has many intelligent functions such as changing covers, mobile notifications, reading messages, setting up widgets, music control, etc.
Amazfit T-REX Alternative
If you prefer a more sporty aesthetic without leaving the brand, do not miss the T-Rex, with very similar specifications to the GTR but a more robust design and military certifications.
Huawei Watch GT2
Featured Features
Huawei got the first GT right and made a place among the best-selling smartwatches on the market thanks to its great value for money. This success has led it to release a new version with some improvements to place the GT2 as one of the best models on the market.
It can be purchased in different combinations of colors and materials and in two sizes, 42 and 46 millimeters in diameter. Specifications vary slightly between sizes due to size limitation, reducing screen and battery.
The Amoled touch screen with excellent response and resolution is 1.39 "and 1.2" depending on the version. The finishes are excellent and the materials of high quality, providing durability and water resistance of up to 50 meters.
The GT2 is an excellent companion for sports activities of all kinds, as it includes all kinds of sensors . It is equipped with a heart sensor, GPS + Glonass + Galileo , Gyroscope, Magnetometer and barometric altimeter . Its own operating system, LiteOs, integrates 15 sports modes so that you can get the most out of these sensors with advanced metrics.
Also Read : The 10 Trends In Artificial Intelligence For 2021
However, this model has also improved its functions as a smart watch, since in addition to the usual notifications, it incorporates a speaker and microphone to take calls or listen to music without the need for a smartphone.
One of the highlights of this Huawei is the excellent battery management, which allows it to offer superior autonomy to many competing models . The 46 mm version can reach a maximum of 15 days and the 42 up to 7 days without charging.
What Are The Best Brands?
Meet the most recognized men's smartwatch brands today.
✓ Apple
Apple some time ago launched its SmartWatch Series of smart watches, despite being models with very similar designs, their high quality has satisfied millions of users worldwide.
✓ Samsung
Samsung never disappoints and continues to prove it with its smart watches that perfectly match the tastes and needs of men and women. Among them, the Samsung Galaxy Watch stands out for the efficiency and versatility it offers in an attractive design.
✓ Xiaomi
When it comes to value for money Xiaomi has long held the throne and, of course, its smartwatches are no exception. That is the reason why so many men who prefer to spend less to get more opt for their models.
✓ Huawei
Huawei is also not far behind with its wide range of Smart Watches whose models offer virtues that not only make their user look good, but also make life much easier as evidenced by the Huawei Watch GTO.
✓ Garmin
If it is about smart watches with extremely complete designs, the Garmin cannot be absent, evidenced by the Vivoactive 4 that thanks to that virtue in terms of design, functionality and resistance occupies a position on our list, in addition to being the most versatile of the same. .
✓ Polar
This is another one of the brands whose smartwatch models have proven to have what it takes to satisfy the needs of their users, from activity log functions to synchronization with smartphones and much more.
✓ Fitbit
For lovers of efficiency and elegance, Fitbit offers a wide variety of models with exclusive designs that perfectly fit the needs of its male users, are versatile, comfortable and extremely attractive, which makes them a great option.
Also Read : Big Data And Analytics, Two Key Points In The Digital Transformation