What Are The Best Smart TVs For Streaming In 2021?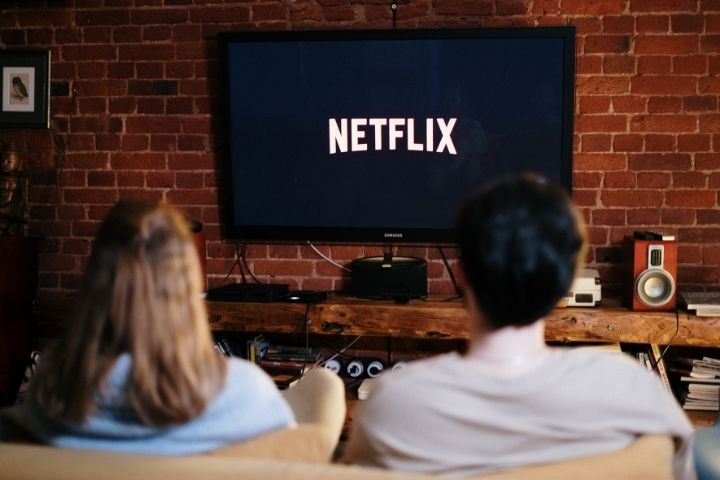 In this article, we're providing complete analysis on the best smart TVs for streaming.
Since Netflix and HBO saw the light of how to watch television change, today we want to show you the best smart tv for streaming movies, series or programs. 
Even soccer or F1 already have their streaming platforms like Dazn Movies, sports, and series are part of the current streaming TV scene, but if you don't have a smart TV or smart TV, you won't be able to enjoy them at the highest quality. The best smart tv for streaming of 2021 gives you everything you need to enjoy all the streaming content.
What Are The Best Smart TVs?
When we are looking for a great smart TV or smart television, we want it to be large and have the main features of the highest quality and compatibility covered. You need a smart TV with Internet connectivity, with integrated Wi-Fi, access to Netflix Apps or Amazon Prime Video for example, and a quality OLED or QLED panel.
Our favorite smart TVs for streaming are the LG CX OLED. Its LG WebOS operating system offers a great platform of Apps, and the included Magic remote control allows us to control the TV by intuitive movements. It is our favorite smart TV to watch Netflix or other content.
Also Read : Best Smartphones Of 2021
LG CX OLED – The Best Smart TV Of 2021
The LG CX OLED is our favorite smart TV, as it features a premium-quality OLED panel, a Google Assistant, and support for using Amazon Alexa. In addition, its LG webOS operating system is one of the best smart controls on a television, for us it is the best smart TV for streaming in the comparison.
LG has upgraded its gorgeous OLED panel with a more powerful processor, adding Dolby Vision IQ technology (which adjusts HDR performance automatically based on ambient lighting) and beefing up the sound system with artificial intelligence. And while its price may put many people off, it is one of the best investments you can make at home. It is a Smart TV that far surpasses the competition, it is the smart TV to beat.
Also Read : Smart Speakers And Assistants – The New Technological Revolution
Sony Bravia A8H OLED – The Best Smart TV 
The Sony Bravia A8H OLED TV is a great option if we want a Smart TV with great image quality and impeccable sound, that is if its price is somewhat high considering other models in the comparison. Even so, it gives us a wide range of colors, sharp details and Android TV. This Sony OLED has more than 4K, it includes motion smoothing with Sony's Motion Clarity technology powered by the impressive X1 processor.
In short, watching Netflix on this Smart TV is a delight, proving to be one of the leaders in OLED televisions on the market today. Although it dispenses with HDMI 2.1 or that its refresh rate is 60 Hz is a step back.
Samsung Q80T QLED TV – The Best Smart TV As An Alternative To OLED
The Samsung Q80T smart TV offers enhanced picture quality with inorganic technology, producing hyper-realistic colors, as well as all kinds of smart features, a Quantum processor and impressive object tracking sound. This smart TV is one of the best of the moment, it is the most outstanding QLED television in 2021.
We were notably impressed with the excellent color quality and HDR performance. But we were disappointed that it doesn't have Dolby Vision support. The Smart TV has Samsung's own voice assistant, Bixby, but we can configure Amazon Alexa or Google Assistant.
To be honest, it's not Samsung's most premium 4K smart TV, but it's pretty close. The differences with the Q90T QLED model are that the connections or ports are separated from the TV.
Hisense H9G Quantum – The Best Android TV?
The Hisense Quantum Android TV is our choice as the best Smart TV quality price, it is undoubtedly one of the best Android televisions on the market. Its LCD panel has been enhanced with quantum dots, in addition to having a Chromecast and Google voice assistant integrated. It is a smart TV with premium features but relatively cheap, without sacrificing image quality.
It has support for Dolby Vision HDR, Dolby Atmos sound and is a 4K Smart TV. We highlight above other characteristics its excellent image quality, color accuracy, brightness and HDR, consequently magnificent blacks and shadows for an LCD panel. Although it has a negative point, its viewing angles, somewhat poor, but it is still a minor problem. Without a doubt one of the best TVs for streaming.